DCI
"Sinnerman" Announced as Mandarins DCI 2023 Program
"Sinnerman" Announced as Mandarins DCI 2023 Program
On Thursday, May 11th, Mandarins Drum and Bugle Corps announced 'Sinnerman' as the title of their DCI 2023 program
May 11, 2023
by Natalie Shelton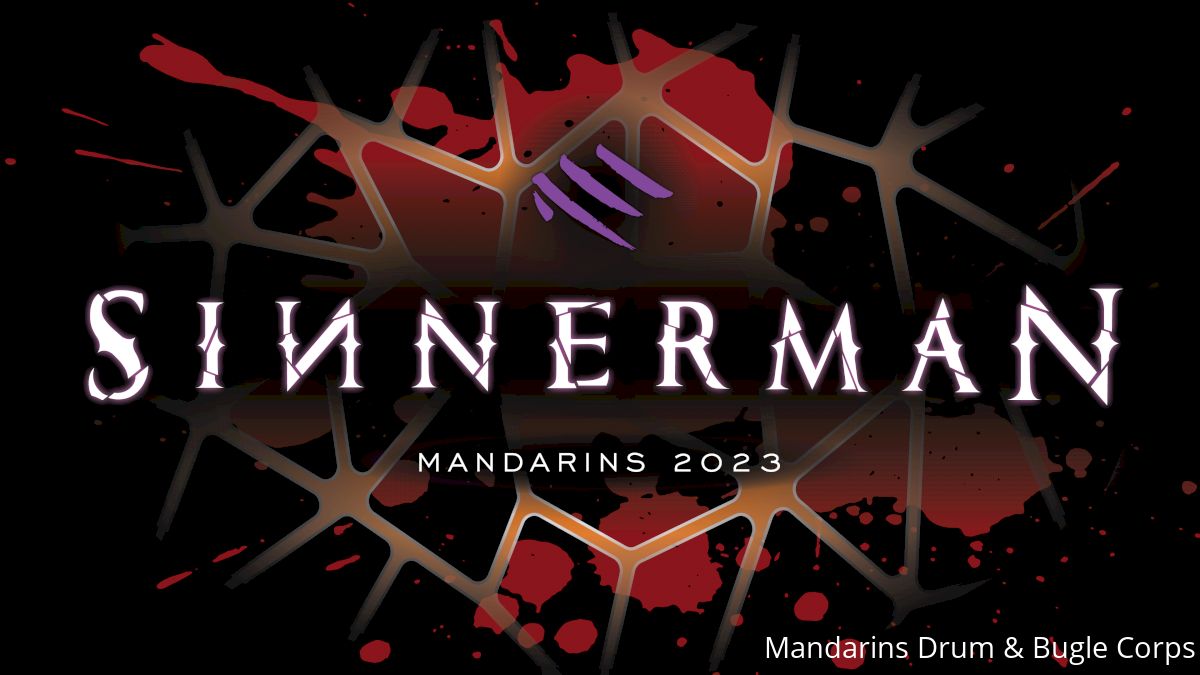 As the beginning of the drum corps season looms ever closer, more and more corps have been announcing information about their 2023 programs. Next on the list of corps to announce their show title and repertoire is the Mandarins, who just released tons of information about their program titled, 'Sinnerman.'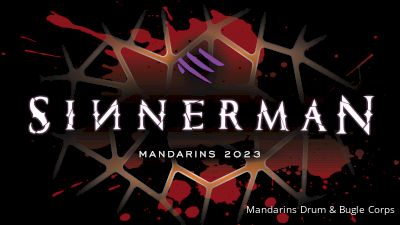 Musical selections for 'Sinnerman' include:
Sinnerman by Nina Simone
Take Me to Church by Hozier
Smile by Nat King Cole
Swing Symphony (4th Movement) by Wynton Marsalis
Présage by Univers Zero
I'm Tired by Labyrinth and Zendaya
We caught up with Mandarins Creative Director Becca Anderson, and here's what she has to say about this season's program:
Flo: What is the general vibe amongst the staff and marching members as they've been learning the show that will embody this milestone in the corps' history of celebrating 60 years of Mandarins?
Becca: When we introduced the idea to them, the room was electric. The moment was quite unique because we were able to show them visually the storyboard at the same time playing snippets of musical inspiration. In live time, they were able to get a pure feel to the show. The overall feeling was utter excitement. The performers on the other hand only know musically what they've been introduced to ... Their overall vibe - it slaps! The entire corps will be presented with the full show the first day we move in. We've done this for the past 2 seasons, making that first day we are all together at spring training really special. That's when we will reveal costumes, flags, staging, visual ideas, and music. It's one of my favorite moments of the season.
Flo: As a designer, what aspects of the show do you think fans will be most excited to see and hear?
Beccca: We wouldn't be The Mandarins without some epic props. I'm not giving anything away but let's just say our team of prop designers have knocked it out of the park this year. It's amazing to give them stick figure drawings and "here are all our crazy dreams" to then see them provide something that's even more incredible. Darren Stack and Jeff Doud are the best in the business. Musically, this production is packed with pieces that everyone in the audience at some point will recognize. It's fresh, it's modern, and it will absolutely get people on their feet. It's going to be a very special year. The entire look and feel to the show is one to be remembered.
Flo: Over the last few years, the Mandarins uniforms have had a very distinct style; edgy and cool while still fitting into the show theme. Can fans expect a similar look this season?
Becca: If you think he also few years have been edgy and cool, just wait. We did something new this year and had Creative Costuming design the entire look for the whole drum corps top to bottom. After the response from our color guard costumes last year, we knew this was a direction that we wanted to go from a design standpoint. Let's just say that it may be "looks" plural. And yes, it is distinct, it is fitting the show theme in every way, and it is Mandarins at its finest.
We also checked in with corps director JW Koester and asked if fans can expect anything special this season to commemorate 60 years of Mandarins:
Flo: Will there be any special events, encore music, etc. happening throughout the summer to further celebrate the 60th anniversary?
JW: As a part of our 60th anniversary the Mandarins organization has just recently hosted their first Alumni Golf Tournament which was a huge success. At our annual Family Day event (June 24th) the corps will perform the 2023 program in front of family and friends and many of our alumni will join in the festivities. And, on Sept 16th the organization will host our 60th anniversary Gala event at our Mandarins Music Center. This will be our official celebration event bringing together all of the Mandarins programs, alumni, family and friends together to celebrate 60 years of this amazing organization.
Keep checking back in on the Mandarins website and social media for more information about Family Day and the 60th Anniversary Gala as more details get released!
It looks like the repertoire is drawing on a handful of different genres, time periods, and overall aesthetics to create a cohesive vibe (in true Mandarins fashion). Fans should get excited because, from the looks of it, this is going to be a memorable season for the Mandarins.
---
Interested in catching a performance of 'Sinnerman' this summer? Check out Mandarin's tour schedule below to see if they'll be performing in a city near you!