DCI
Bluecoats To Debut Shows Live Exclusively On FloMarching Through 2027
Bluecoats To Debut Shows Live Exclusively On FloMarching Through 2027
Watch the Bluecoats debut their 2023 show and more before they hit the DCI tour, LIVE exclusively on FloMarching starting July 1.
Apr 28, 2023
by FloMarching Staff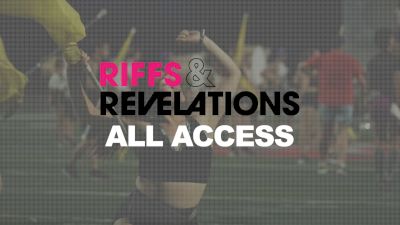 In an all new addition to the 2023 DCI season LIVE on FloMarching, you can now watch the Bluecoats debut their 2023 show and much more in the Bluecoats Opening Night Community Celebration, exclusively on FloMarching on July 1 at Kehres Stadium @ University of Mount Union. Featuring other local ensembles and Ohio-based drum and bugle corps, the Bluecoats Opening Night Community Celebration will kick off the 2023 DCI season with an Ohio-shaped bang!
Not only will the 2023 premiere be featured, but you can expect to find each of the Bluecoats' season debuts streamed live exclusively on FloMarching before their first competitive DCI performance through 2027.
The Bluecoats Opening Night Community Celebration joins more than 30 other DCI events as FloSports expands its offering for marching fans.
Watch DCI 2023 Live On FloMarching
Exciting performances coming out of California, Texas, Indiana, and more will be served up to fans from June 28th all the way through DCI World Championships on August 10th through 12th. And just like last season, enjoy enhanced stream quality, rebroadcasts with sound throughout the season, and archives with sound for some of your favorite shows.
Competition season officially starts on Wednesday, June 28th with the Midwest Premiere in Rockford, MI where audiences will get their first look at productions from Phantom Regiment, Blue Stars, Colts, Troopers, and more. Get excited about at least four live shows per week, leading all the way up to DCI Finals Week at Lucas Oil Stadium from August 10th-12th.
More Info About The Bluecoats Opening Night Community Celebration
The full program on Saturday, July 1 will begin with local favorites from the Buckeye State and culminate in the premiere of the never-before-seen 2023 Bluecoats show. The event wraps up with a combined encore including participants in The Blue Way Summer Arts Camp and finally an encore performance from the 2023 Bluecoats. View the full event schedule below.
5:15 PM - Gates Open
6:15 PM - Welcome & Introductions
6:20 PM - Rogues Hollow Regiment
6:35 PM - Columbus Saints
6:50 PM - Cincinnati Tradition
7:05 PM - En-Rich-Ment Drumline
7:15 PM - Bluecoats Alumni Ensemble Legacy Arc
7:30 PM - Rhythm IN BLUE
7:50 PM - World Debut of The Bluecoats
8:10 PM - Summer Arts Camp Performance w/ The Bluecoats
8:20 PM - Bluecoats Encore
Catch Up On The Latest With The Bluecoats
2022 Bluecoats "Riffs & Revelations" Multicam
Photo Gallery: 2022 Bluecoats @ DCI World Championships
Photo Gallery: Bluecoats Alumni Corps @ DCI World Championships
What It Means To Be A Bluecoat, History Night
Interview Excerpt: Bluecoats Creative Team Talk About the "Experimental Nature" of Designing With the Bluecoats