2023 WGI Percussion/Winds World Championships
A Class, Concert champions highlight exciting WGI Percussion Friday
A Class, Concert champions highlight exciting WGI Percussion Friday
Two A Class and three Concert champions were crowned as part of a jam-packed and highly-competitive Friday at the 2023 WGI Percussion World Championships.
Apr 22, 2023
by Jeff Griffith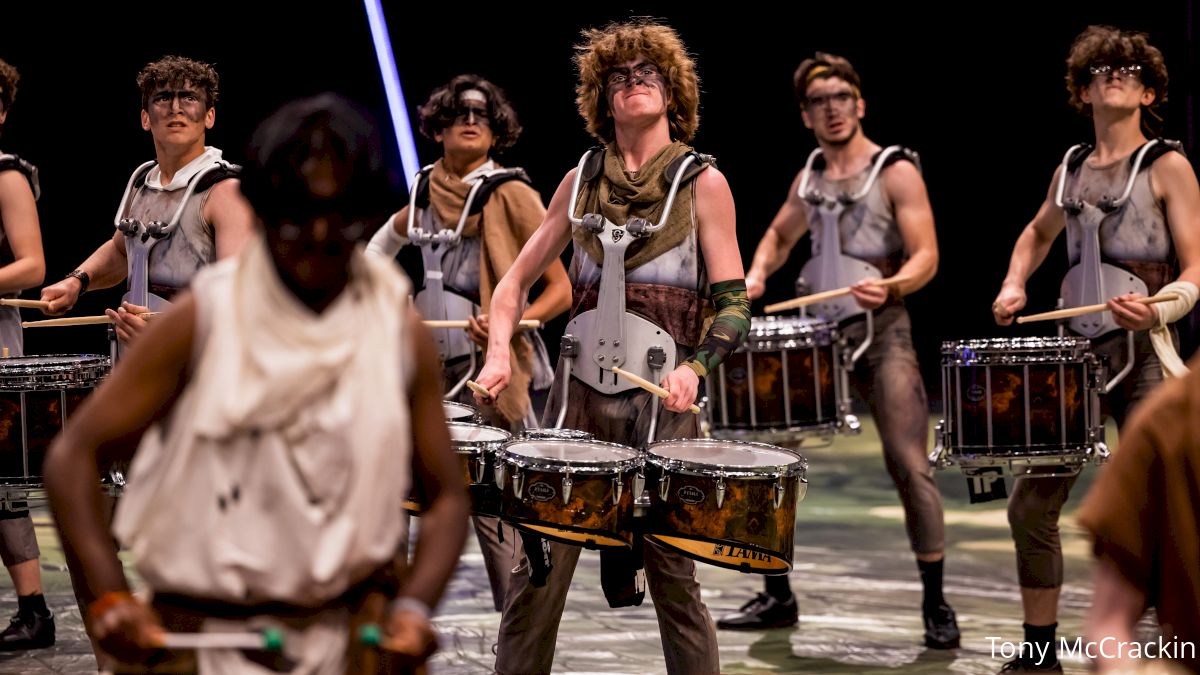 Modulation Z and Irondale Combined Schools were crowned Independent and Scholastic A Class champions, with Concert championship titles going to Fishers, Cleveland and Warren East High Schools, to cap off an exciting Friday at the 2023 WGI Percussion World Championships.
Catch Up On All Things 2023
WATCH LIVE | Watch the Rebroadcast WITH SOUND - Begins 9am ET on April 21 | MUST-SEE Moments from WGI 2023 | Semis Results | PSW Photo Galleries | PIW Photo Galleries
Modulation Z completed a sweep of Prelims and Finals competition, defeating the Independent A field by more than two points with a score of 96.050. St. Martin Independent earned a commanding second place with a score of 94.025, while North Star Independent took bronze with a final tally of 91.900.
Irondale Combined Schools' (95.625) Scholastic A victory came by just under a point over Beavercreek (94.800). The race for the bronze medal was a razor-thin finish, with Vandebilt Catholic (93.500) narrowly defeating Noblesville (93.250), Hempfield (93.025), Longmont Combined Schools (92.863) and Oak Grove (92.275) all by less than a point.
Pulse increased its lead across Independent World, entering Finals day with a lead of 0.775 points. Rounding out the top three, RCC (97.738) moved ahead of Rhythm X (97.625) by a slim margin of 0.113.
Other close races unfolded throughout the PIW leaderboard, including separations of 0.25 between Music City Mystique (5th) and Infinity (6th), 0.225 between Matrix (7th) and United Percussion (8th), and a total of 0.537 separating George Mason University (9th), Monarch Independent (10th) and POW Percussion (11th).
For the second day in a row, Scholastic World competition is incredibly close, with four ensembles separated by less than one point at the top of the standings. Chino Hills (97.500) slightly increased its slim lead over second-place Ayala (97.263). Avon (96.825) held onto its third-place ranking, but led fourth-place Vista Murrieta (96.613) — a WGI World Championships newcomer — by just 0.212.
A close race for the last spot in the top five continued Friday, with Dartmouth (94.788) keeping its lead over Center Grove (94.263) by just 0.525. The two were separated by 0.325 in separate rounds of Thursday's Prelims.
Meraki remained atop the Independent Open standings with a score of 95.813, just over a point ahead of second-place IMPACT Percussion (94.850). In the race for the third medalist position, Freedom Percussion (93.775), Civitas Independent (93.763) and Q2 (93.538) were all separated by less than a quarter of a point.
With a top score of 96.125, Clover earned a commanding lead over the Scholastic Open pool entering Saturday morning's Finals. Second-place Union (94.663) and third-place Brownsburg (94.600) — while each more than a point behind the top scorer — were split by less than 0.1 points. Victor J. Andrew (93.800) and Zionsville Community (93.625) both finished within a point of the top three in PSO.
In Friday's Concert Finals competition, Fishers took home its fourth consecutive PSCW title with a top score of 96.250. Cleveland — which finished fifth in its class in 2022 — won PSCO with a tally of 95.150, while Warren East (92.600) won PSCA.
Saturday's action will feature four classes' worth of Finals over the course of more than 12 hours of performances. Here's how you can follow along:
---
Watch Live on FloMarching | Semis Rebroadcast WITH SOUND (9 AM ET) | Follow on Instagram | Follow on Twitter