DCI
2023 DCI Streaming Schedule - Which Shows Will Be LIVE on FloMarching!
2023 DCI Streaming Schedule - Which Shows Will Be LIVE on FloMarching!
Catch 30+ events streaming LIVE on FloMarching this summer! Don't miss a second of the DCI action from June 28 through DCI World Champs on August 10-12
Apr 6, 2023
by Natalie Shelton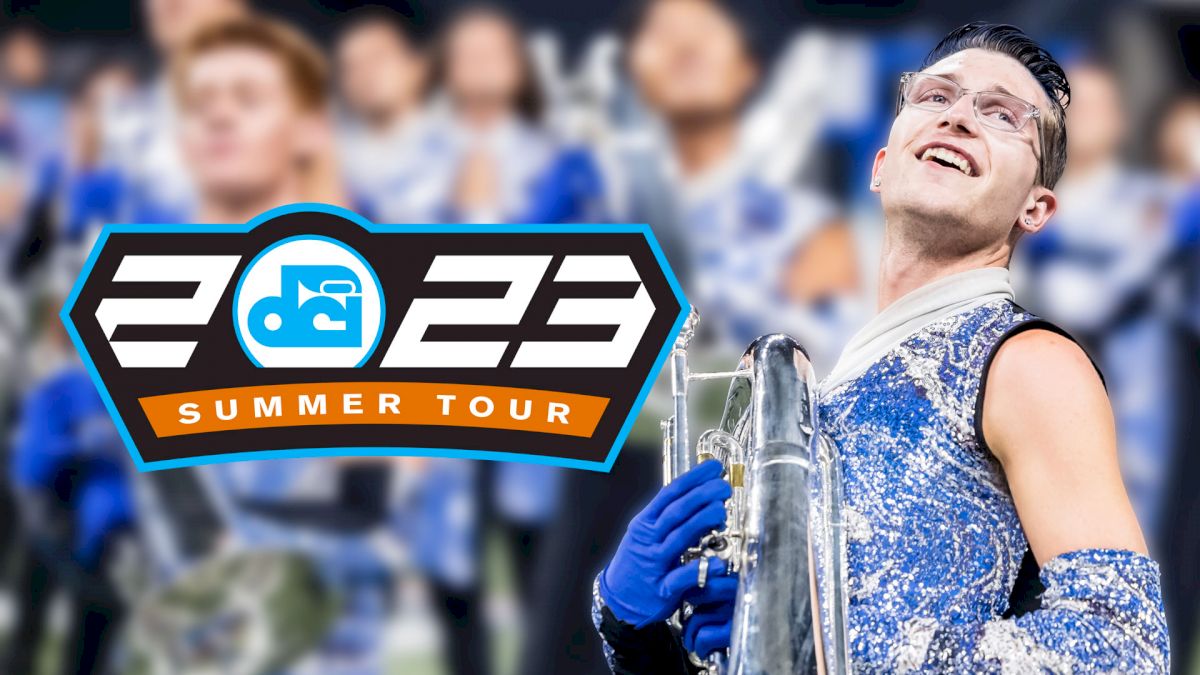 DCI fans - get excited about another action-packed season with more than 30 event streams coming to FloMarching this summer! Exciting performances coming out of California, Texas, Indiana, and more will be served up to fans from June 28th all the way through DCI World Championships on August 10th through 12th. And just like last season, enjoy enhanced stream quality, rebroadcasts with sound throughout the season, and archives with sound for some of your favorite shows.
Competition season officially starts on Wednesday, June 28th with the Midwest Premiere in Rockford, MI where audiences will get their first look at productions from Phantom Regiment, Blue Stars, Colts, Troopers, and more. Get excited about at least four streamed shows per week, leading all the way up to DCI Finals Week at Lucas Oil Stadium from August 10th-12th.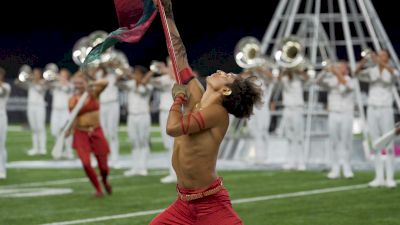 Get Caught Up On DCI 2022
2022 Archives WITH SOUND | Encore: Colts on the Cusp | All Access: Riffs and Revelations, 2022 Bluecoats
Enjoy LIVE performances from some of the best drum and bugle corps in the world like the Blue Devils, Bluecoats, Boston Crusaders, and many more all summer long on FloMarching. We will also have a select number of 2023 performances available with audio ON-DEMAND immediately after each streamed performance in our Archives With Sound collection.
Missed a show? No problem. Every streamed DCI event during the 2023 season will have a Rebroadcast with sound airing the following day. To watch the live streams and rebroadcasts, all you need is an active FloMarching account - SIGN UP HERE.
2023 DCI Streaming Schedule
June 28 | Midwest Premiere in Rockford, MI
June 30 | DCI Central Indiana in Muncie, IN
July 1 | Bluecoats Opening Night Community Celebration
July 1 | Corps at the Crest in Vista, CA
July 2 | Cavalcade of Brass in Lisle, IL
July 2 | DCI East Coast Showcase - Quincy in Quincy, MA
July 5 | Summer Music Games in Cincinnati in Mason, OH
July 7 | Midwest Classic in DeKalb, IL
July 7 | MidCal Showcase in Fresno, CA
July 8 | CrownBEAT in Lexington, SC
July 9 | DCI West in Stanford, CA
July 9 | River City Rhapsody - La Crosse
July 12 | Corps Encore in Ogden, UT
July 14 | Music on the March in Dubuque, IA
July 15 | Drums Along the Rockies in Fort Collins, CO
July 16 | SoCal Classic in Bellflower, CA
July 17 | West Texas Drums in Canyon, TX
July 18 | DCI Broken Arrow in Broken Arrow, OK
July 20 | DCI Austin in Round Rock, TX
July 20 | DCI Denton in Denton, TX
July 21 | DCI Houston in Houston, TX
July 22 | DCI Southwestern Championship in San Antonio, TX
July 24 | DCI Mesquite in Mesquite, TX
July 26 | DCI Southern Mississippi in Hattiesburg, MS
July 28 | The Masters of the Summer Music Games in Murfreesboro, TN
July 29 | DCI Southeastern Championship in Atlanta, GA
July 30 | NightBEAT in Winston-Salem, NC
August 2 | Soaring Sounds in Centerville, OH
August 4 | DCI Eastern Classic in Allentown, PA
August 7 | Innovations in Brass in Canton, OH
August 7-8 | DCI Open Class World Championships in Marion, IN
August 10-12 | DCI World Championships in Indianapolis, IN
August 12 | SoundSport International Music & Food Festival in Indianapolis, IN