DCI
BREAKING: Jersey Surf Announce 'Reimagined' Tour Model for 2023
BREAKING: Jersey Surf Announce 'Reimagined' Tour Model for 2023
According to a press release from Jersey Surf, the New Jersey-based corps will move to a regionally-focused seven-week tour for the 2023 DCI season
Mar 15, 2023
by Natalie Shelton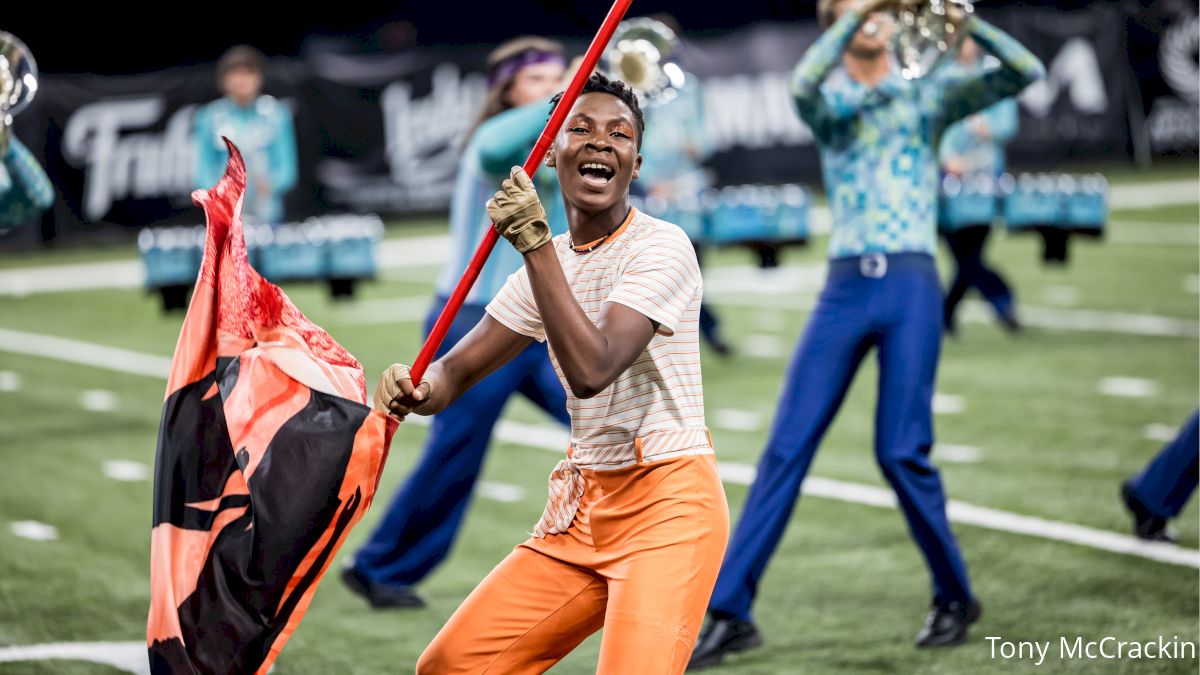 According to a press release put out by Jersey Surf on March 14, the New Jersey-based corps will be moving to a "reimagined tour model" for the 2023 DCI season. This shift, according to the press release, will take the 10-week touring model that the corps put into effect for the 2022 season and slim it down even more; moving to a regionally-focused, seven-week tour. Here's what Dr. Julie Hill, chair of the Surf Board of Directors had to say in the press release about the new tour model:
"Our goal is to provide young adults with an outstanding opportunity to grow as performers, as leaders and as people... By adjusting our tour for the coming season – with the assistance of Drum Corps International and its tour event partners – to achieve a more regional focus, we will be positioning our organization to fully deliver against its mission while also lowering some of the barriers to participation which have been encountered by our would-be participants in the past few seasons. These include our pre-tour move-in date, the overall length of their time commitment and total cost of participation."
As stated in the press release, Jersey Surf's move to start its season later will make marching drum corps more accessible for high school students, which make up a portion of the membership of most drum corps. In many states across the Northeast, school goes until late June making move-ins extremely difficult (or even impossible) for younger members who still have to worry about taking finals and participating in graduation. A later start date paired with a regionally-focused tour will likely decrease tuition costs significantly and will, once again, make marching more accessible and attainable for folks hoping to participate in this year's DCI season.
So with all that said, where can Surf fans catch a performance of their 2023 program? Well, rest assured that Jersey Surf will still be participating in some of DCI's fan-favorite events, including NightBEAT, DCI Eastern Classic (Allentown), and DCI World Championships in Indianapolis, IN. Check out their full tour schedule below!
Jersey Surf 2023 tour stops:
Jul 4, 2023 – 4th of July Parades, Philadelphia/Southern NJ Area
Jul 15, 2023– Reading Buccaneer Classic, Landisville, PA (DCA Exhibition)
Jul 19, 2023– DCI Richmond VA area
Jul 21, 2023– White Rose Classic, Dover, PA
Jul 22, 2023– Summer Thunder, Sewell, NJ
Jul 23, 2023– DCI Connecticut, Fairfield, CT area
Jul 25, 2023– DCI New Hampshire, Manchester, NH
Jul 26, 2023– DCI Syracuse, Syracuse, NY area
Jul 28, 2023– Music on the Mountain, Sheffield, PA
Jul 30, 2023– NightBEAT, Winston-Salem, NC
Aug 1, 2023– Drum Corps: An American Tradition, Annapolis, MD
Aug 2, 2023– DCI Glassboro, Glassboro, NJ
Aug 5, 2023– DCI Eastern Classic, Allentown, PA
Aug 7, 2023– Lake Erie Fanfare, Edinboro, PA
Aug 10-12, 2023– DCI World Championships Prelims