THE WORLD CLASS EXPERIENCE
THE WORLD CLASS EXPERIENCE: Heather Siblik of Etude World - Episode #5
THE WORLD CLASS EXPERIENCE: Heather Siblik of Etude World - Episode #5
For season 2 of the World Class Experience, get a peek inside different WGI Guard, Percussion, and Winds ensembles. This episode features Heather of Etude
Mar 10, 2023
by Natalie Shelton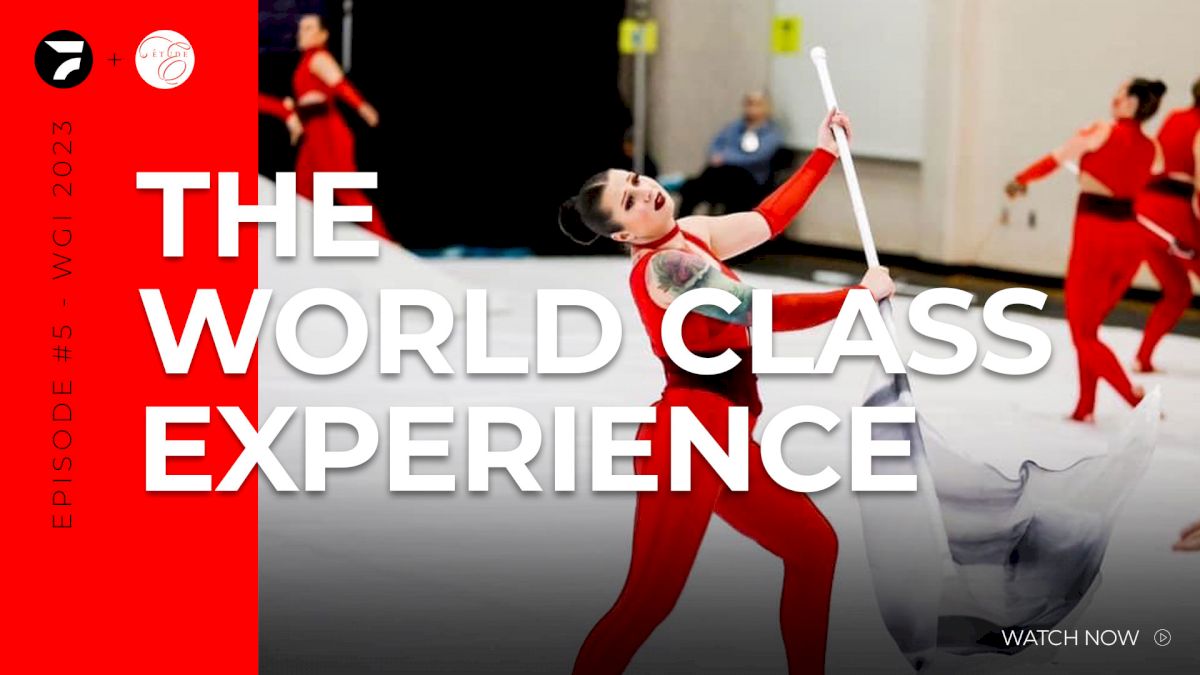 FloMarching's WORLD CLASS EXPERIENCE vlog series aims to bring FloMarching fans an inside look at world-class marching ensembles. These monthly installments follow members from Tampa Independent and more, and will run through WGI World Championship Finals in Dayton, Ohio.
---
THE WORLD CLASS EXPERIENCE: Heather Siblik of Etude World - Episode #5
Welcome back to the vlog! This episode drives us right into the heart... the real meat and potatoes (as Brian Winn would say) of the season.
We start off at WGI Charlotte, our first regional and official national premiere. One-day regionals are no joke and it was a tough, but very rewarding day. It felt really wonderful to put our product out there to be judged by the WGI panel, and it helps guide us and establish next steps as we continue in our competitive season.
Next... we enter the "Place of Yes." It's that time of the season... time for changes. Our product, Fall Seven Times, has an amazing foundation. However, once we start hearing from different judging panels, our staff gets to start working on how we can make this show even better. During our rehearsal weekend, we spent a lot of time cleaning various parts of the show and making tweaks. Overall, it was an amazing (and of course -- exhausting) weekend.
In the next episode, we are headed back to the competition floor to perform at CWEA River Bluff. Then there's just one rehearsal weekend between us and the WGI Atlanta Regional!
I can't believe how fast this season is going. We only have a handful of weeks left, and I honestly got a little teary-eyed during rehearsal this weekend just thinking about that. What can I say... I'm old and sensitive... and I really love this show.