DCI
Seattle Cascades Unveil Show Teaser & 2023 Program - 'Revival'
Seattle Cascades Unveil Show Teaser & 2023 Program - 'Revival'
After a multiple-year hiatus from fielding a DCI corps, Seattle Cascades are back! This weekend, corps announced its 2023 program, titled 'Revival'
Jan 17, 2023
by Natalie Shelton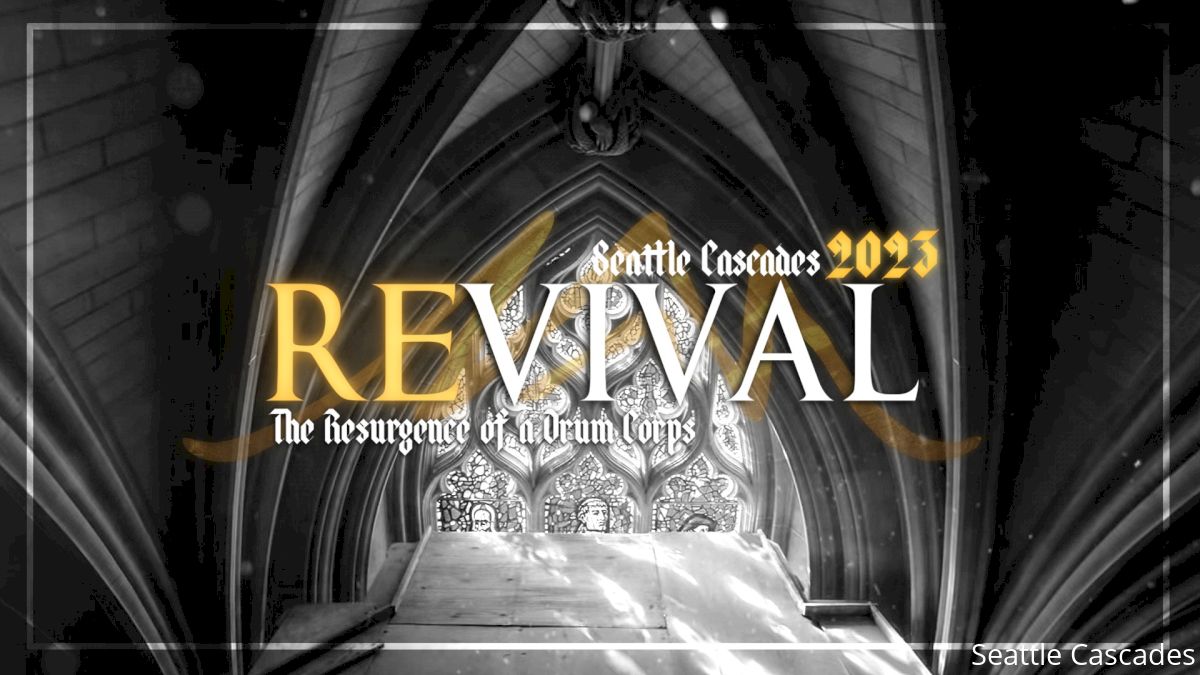 For the first time in four years, Seattle Cascades are headed back into Drum Corps International competition. The Seattle-based corps created huge amounts of excitement when it released the title of its 2023 program - Revival - in addition to a show teaser video. The release comes after almost 6 weeks of the corps publishing small teasers on social media.
The teaser trailer walks audiences through moody scenes, including black and white church scenes, colorful stained glass windows, renaissance-style art, dancing, and a handful of quotes, including one from Madeline L'Engle: "Maybe you have to know the darkness before you can appreciate the light."
The teaser trailer also reveals to audiences the musical selections for the Cascades' 2023 show, which include:
Bad Moon Rising by Mourning Ritual
Stained Glass by David R. Gillingham
Angel in the Architecture by Frank Ticheli
Revival by Eminem
The trailer concludes with the message, "We have returned, we have resurged, we have remained, we are revived."
Seattle Cascades make their 2023 debut at Corps Encore on July 12 in Ogden, UT. Head over to DCI's 2023 schedule page for more information about the Cascades' 2023 tour, in addition to more info about the 2023 season.