WGI
UTRGV Expands Performance Opportunities w/ Percussion, Winterguard Programs
UTRGV Expands Performance Opportunities w/ Percussion, Winterguard Programs
UTRGV announced on social media that the Vaquero family of winter ensembles was expanding to include Winterguard and Winter Percussion in the 2023 season
Dec 27, 2022
by Natalie Shelton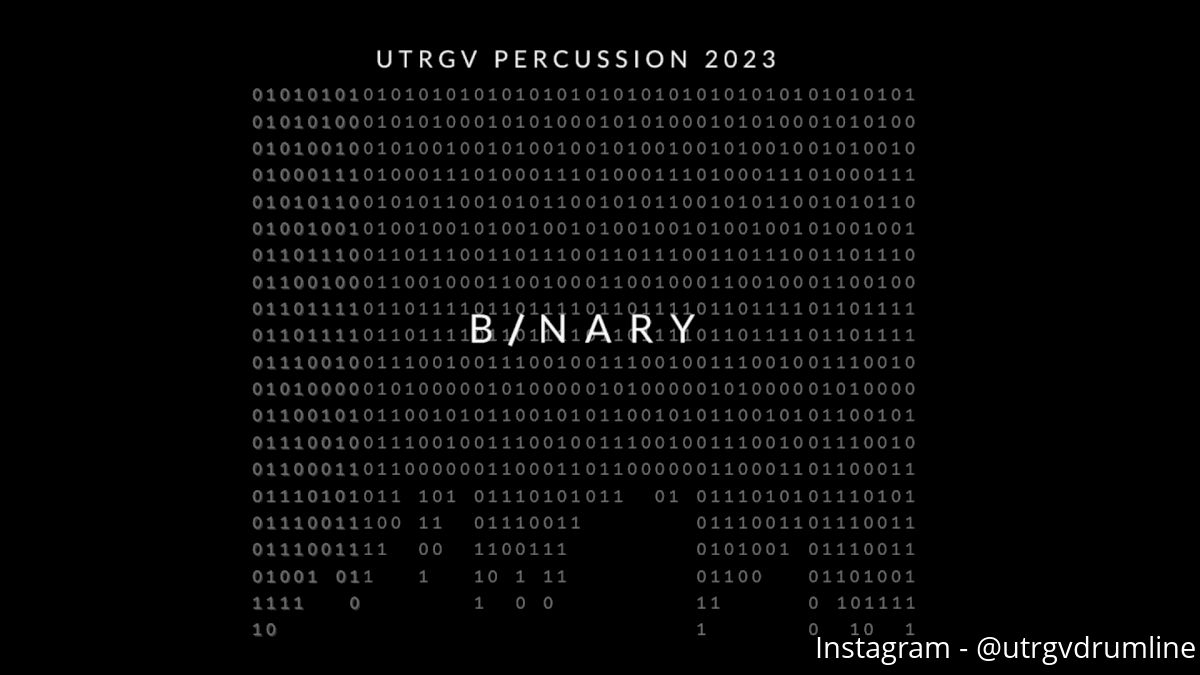 It seems that UTRGV always gives us something to talk about.
Whether it's a stellar debut season in 2019 or an emotional, championship-winning performance in 2022, UTRGV keeps making headlines. This time, it's because UTRGV announced that it will be expanding its performance opportunities to include a Winter Percussion group and a Winterguard program for the upcoming 2023 WGI season.
Back in August, UTRGV posted on social media about expanding its family of performance groups to a total of three ensembles under the UTRGV umbrella: Indoor Winds, Winter Percussion, and Winterguard. The Winter Percussion ensemble, in particular, has been posting regularly on the UTRGV Drumline Instagram page, sharing audition photos, staff announcements, and student leadership for the upcoming season. They even released the title and show graphic for their 2023 production: Binary.
The UTRVG Percussion Ensemble will make its debut on February 4th at TCGC Edinburgh High School in the Independent A class.
Information about the UTRGV Winterguard program is a bit more unknown, but it's clear from social media that the ensemble is having a lot of help from folks within the Guard community (such as Josh Waite, who was designed for the Bluecoats and Juxtaposition) to help shape their first season into a successful one. Fans can look forward to the ensemble's debut coming alongside the UTRGV Indoor Winds and Percussion programs on February 4th at Edinburgh High School. According to the TCGC website, the UTRGV Winterguard will be competing in the Independent A class.
The Indoor Winds program will continue in the Independent World class and hope to defend its title against veteran IW ensembles STRYKE Wynds, Legacy, and Horizon Winds, in addition to class newcomer Elevate Winds.