Crown Live: An Interactive Experience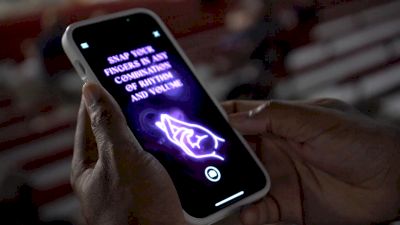 Introducing, the 𝗖𝗿𝗼𝘄𝗻 𝗟𝗶𝘃𝗲 𝗔𝗽𝗽!
An interactive fan experience synchronized to our 2022 program, "𝗥𝗶𝗴𝗵𝘁 𝗛𝗲𝗿𝗲, 𝗥𝗶𝗴𝗵𝘁 𝗡𝗼𝘄"
The Crown Live App listens to what is happening on the field and will have you see, feel and participate in a drum corps show like never before!
𝗗𝗼𝗻'𝘁 𝗷𝘂𝘀𝘁 𝘄𝗮𝘁𝗰𝗵 𝗖𝗿𝗼𝘄𝗻, 𝗽𝗲𝗿𝗳𝗼𝗿𝗺 𝘄𝗶𝘁𝗵 𝗖𝗿𝗼𝘄𝗻!
Now available to download on iPhone & Android phones
iPhone: tinyurl.com/crownliveiphone
Android: tinyurl.com/crownliveandroid
#performwithCrown #righthererightnow #carolinacrown #dci2022 #drumcorps #crownliveapp
📲Follow us on all Crown media pages for the latest content!