All FloMarching exclusives!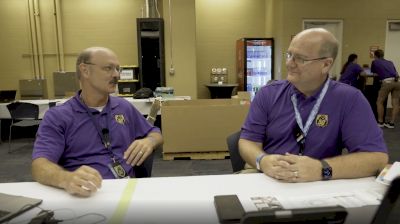 Advocates for Corps Member Safety: DCI Weathermen Discuss the 2022 Season & How They Keep Corps Safe
Aug 12, 2022
Meteorologists Spencer Adkins and Kevin Kloesel have been working in the marching space for years, and were contracted by DCI this season to be the activity's official meteorologists. Today, we caught up with Spencer and Kevin and chatted about the challenges they've faced predicting the unpredictable weather patterns we've seen throughout the 2022 season, how they've become advocates for member safety in both big and small ways, and changes they think the activity may see down the line in order to help elevate member safety.