Coming to you from Austin, TX, at the FloSports Headquarters, "On The 50 with Dan Schack" hosted by designer, educator, and much, much more... Dan Schack. During this show, Dan interviews some of the most sought after designers and educators in the marching arts–period.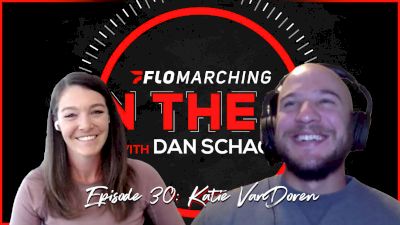 Katie VanDoren On How She Got Into Crown & Teaching | On The 50 with Dan Schack (Ep. 30)
Jul 30, 2020
On this episode, Dan sits down with Katie VanDoren, a band director at Vandegrift High School and brass staff at Santa Clara Vanguard about her life, getting into drum corps, and the dynamics of being on staff at Carolina Crown and moving into a new role with Santa Clara Vanguard.