That Dan Band Show
That Dan Band Show, Ep. 30: Audition Tips with Vic Lee of the Bluecoats
That Dan Band Show, Ep. 30: Audition Tips with Vic Lee of the Bluecoats
In episode 30, Dan sits down with Vic Lee, one of the 2022 Bluecoats drum majors, to discuss best practices for preparing and auditioning for drum corps
Nov 16, 2022
by Natalie Shelton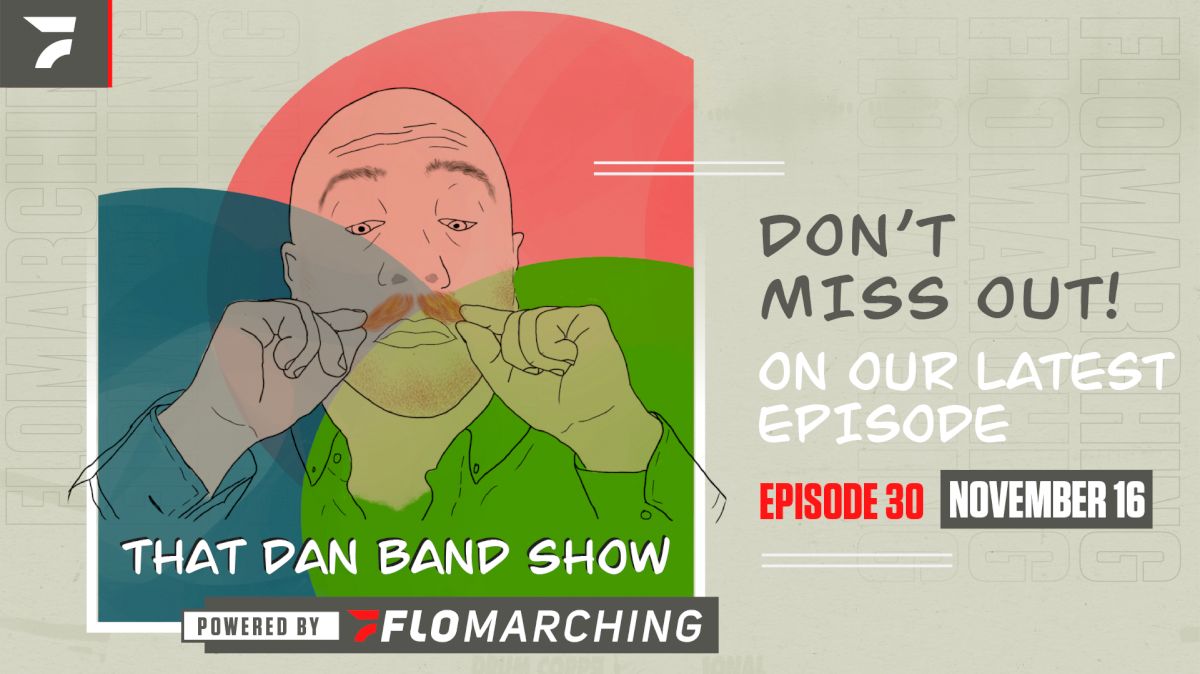 Dan sits down with Vic Lee, one of the 2022 Bluecoats drum majors, to discuss best practices for preparing and auditioning for drum corps
That Dan Band Show, Ep. 30: Audition Tips with Vic Lee of the Bluecoats
Get the FULL Experience - Watch The Episode On YouTube
Show Timestamps
00:05-2:00- Episode intro
2:15-3:13- Vic introduces themselves
3:30-3:46- Was Vic ever cut from a drum corps?
4:21-5:29- What was the process of arriving at wanting to audition for DCI?
7:35-How did Vic land at Cadets?
10:10-What did Vic learn marching at the Open Class level?
12:18- How did Vic know they wanted to ultimately end up at Bluecoats?
14:08- What were the auditions like when you got cut?
15:41-How should a new auditionee approach auditioning mentally so that they are prepared?
16:30-What does "preparation" mean?
20:10-How does someone prepare mentally for a high-stakes audition?
22:58-What qualities are world class instructors looking for in an auditionee?
29:30-What is the environment like at Bluecoats?
38:51-What was the experience like being drum major at Bluecoats?