BOA
The Big Picture: What BOA In Indy Could Mean for BOA In Indy
The Big Picture: What BOA In Indy Could Mean for BOA In Indy
BOA's Indianapolis Super Regional gave a decent glimpse into what we may be able to expect from Nov. 10-12's BOA Grand Nationals in the same city.
Oct 28, 2022
by Jeff Griffith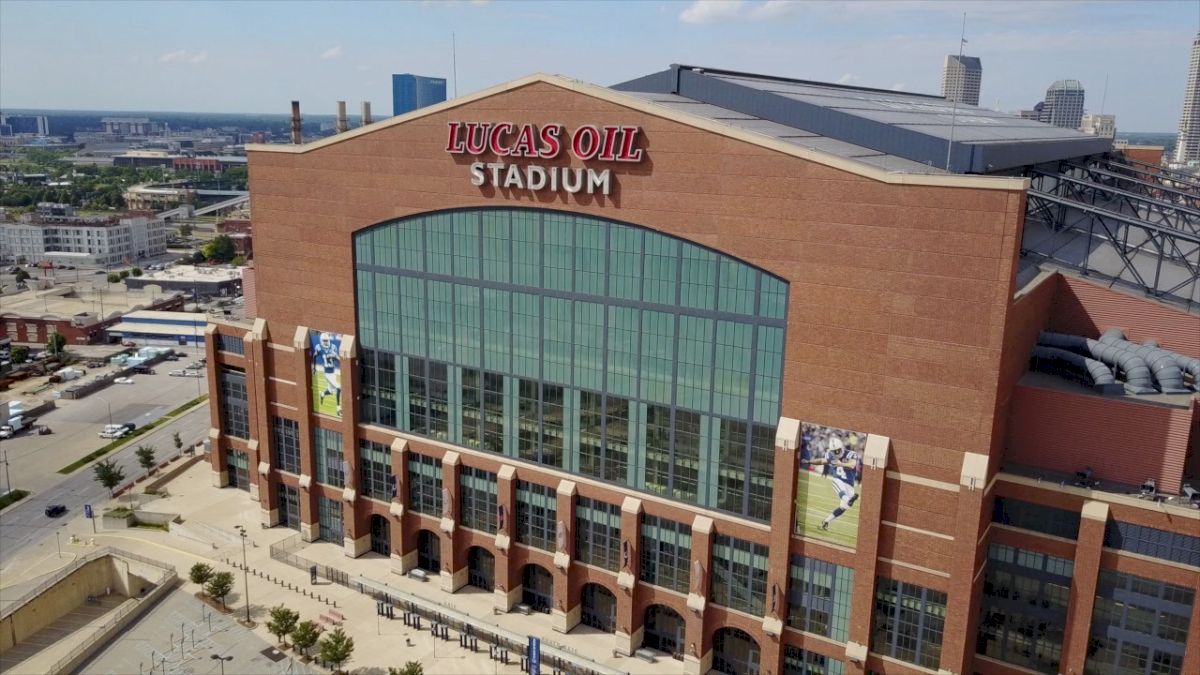 Bands of America's first of two Indianapolis events was a big one.
But not the biggest one — duh.
The biggest one is, of course, the biggest one, that's the BOA Grand Nationals, set to be held November 10-12 at Indianapolis' Lucas Oil Stadium.
BOA's Indianapolis Super Regional on October 21-22, however, gave a decent glimpse into what we may be able to expect in a few weeks when the same city hosts the organization's final event of the fall.
Let's dive in:
1. Home Cooking
For starters, let's talk about the biggest hitters, Avon and Carmel. Both from right around the Indianapolis metro area, the two have spent the last decade atop the Indy Super Regional, atop the Indiana state rankings, and among, at minimum, the BOA Grand Nationals top five.
At this year's Indy Super, Avon outscored Carmel by 0.6 points overall, earning first to Carmel's second thanks largely to close leads in General Effect Visual and Visual Performance; the two tied in Music Performance, while Carmel earned a slight advantage in GE Music. The victory marked Avon's second Indy Super Regional title in three seasons and its sixth out of the last 10.
Since 2012, the Indianapolis Super Regional's winner — a title which has been shared between Carmel and Avon throughout that span — has predicted which of the two Indiana bands will score ahead of the other at Grand Nationals on seven of nine occasions.
Those seven examples include each of the last four seasons, regardless of the spread. The last time things flipped from the Indy Super to Grand Nationals, 2016, Avon earned the earlier-season victory by just 0.40 points, before Carmel turned around to win Grand Nats on a tiebreaker.
One unique statistic to note as well — since 2012, out of the six times two bands finished within a point of one another at the Indianapolis Super Regional, they failed to both earn medals at Grand Nats just once. That outlier, 2019, saw Carmel land about a point outside the Grand Nats top three after falling to Avon at the Indy Super by 0.70.
It's not a statistic that would seem like it has causation, but there seems to be at least a minor correlation; when Carmel and Avon are competing closely to one another, they're tough to beat.
2. Next Level
William Mason is a band that's been talked about before. The Ohio-based group reached 2021's Grand Nationals, finishing 11th, and also landed in third at last year's Indy Super.
Statistically speaking, though, with the sample size we have, William Mason may be poised to take a step up. While this year, William Mason took fourth, it finished just 2.15 points shy of second-place Carmel, as compared to a gap of three points at the same event a year ago.
What's more, William Mason's score at the Indianapolis event is just 0.15 points short of its Grand National Finals mark from 2021. For reference, the band received an 88.700 at 2021's Indy Super, and added about 2.5 points to that mark come Grand Nats time.
Obviously, scores fluctuate as data samples increase, but the math points to a potential bump in placement come mid-November for one of Ohio's top groups.
3. Nail-biter
By far and away the most eye-catching finish of the Indianapolis Super Regional happened in fourth, fifth and sixth place, as three bands — in order, Fishers (IN), Brownsburg (IN) and Jenks (OK) — were separated by less than half a point.
Now, let's pause. Doing some deductive reasoning on the planned lineup for this year's Grand Nationals, with several of last year's finalists not in attendance, there's plenty of theoretical room for bands to earn Top 12 bids that didn't a year ago.
And who didn't earn Finals bids a year ago, but all landed among the first five groups outside The Top 12? Fishers and Brownsburg. As for Jenks, the Oklahoma band isn't on the Grand Nationals setlist, but can hang its hat proudly on a strong showing against a laundry list of bands that, as stated, have clear potential to contend for Grand National finalist spots.
Again, it's all theoretical, but keep an eye on some of these groups. If you missed them Saturday night in Indy, you might just get to see them again Saturday night in Indy (November's version).
3b. One more time
This one isn't Grand Nationals-related, as the band in question won't be competing at Grand Nationals. But that's why it's here; they earned one more shoutout.
Let's hear it one more time for Blue Springs? Strong finishes for the Missouri-based band aren't out of the ordinary, but this group went toe to toe with Broken Arrow, Carmel and Avon — last season's one-two-three at Grand Nationals — this year and held its own with all of them.
We will, of course, never know, but there's a case to be made that, in an alternate universe, we would've been seeing another top-five-range finish for Blue Springs at this year's Grand Nats.