That Dan Band Show
That Dan Band Show, Ep. 29: 10 Years In w/ Andrew Monteiro of GMU, Cadets
That Dan Band Show, Ep. 29: 10 Years In w/ Andrew Monteiro of GMU, Cadets
Dan sits down with Andrew "Monty" Monteiro, the Front Ensemble Arranger & Sound Designer for GMU Indoor Drumline, Reading Buccaneers, and The Cadets
Oct 25, 2022
by Natalie Shelton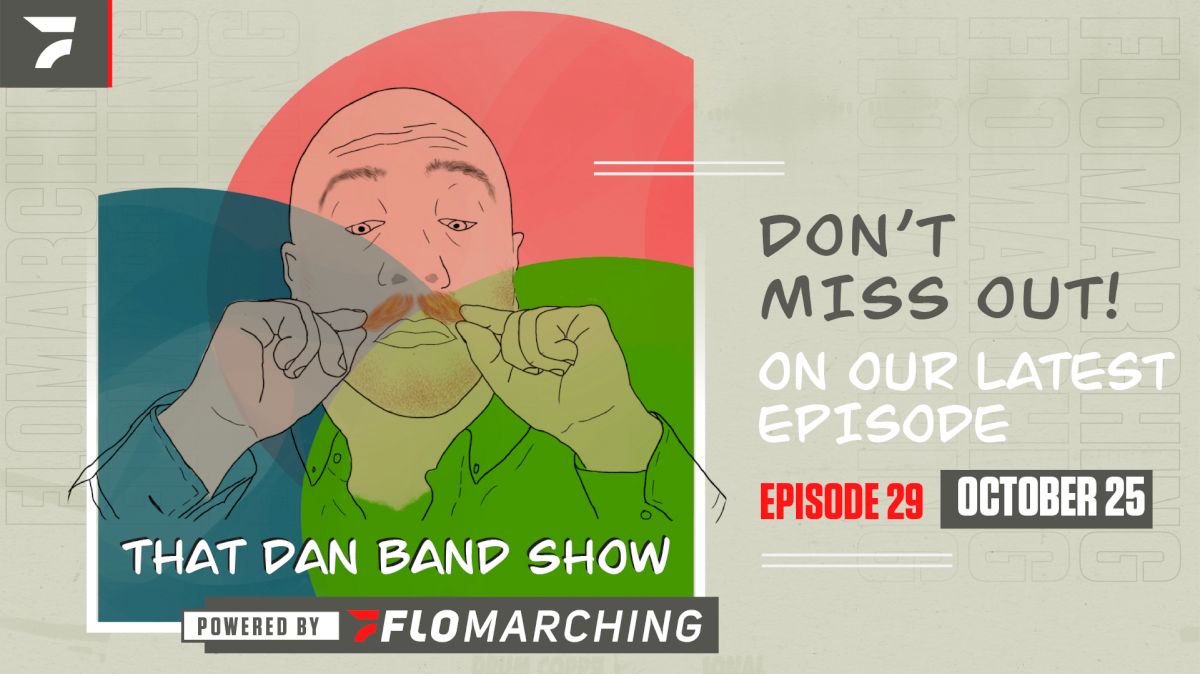 Dan sits down with one of his best friends Andrew "Monty" Monteiro, the Front Ensemble Arranger & Sound Designer for George Mason University Indoor Drumline, Reading Buccaneers, and as of 2023, The Cadets Drum and Bugle Corps. They discuss their storied history designing together, how Andrew learned and honed his craft, and where he sees himself heading as we enter into a new year of design.
That Dan Band Show, Ep. 29: 10 Years in with Andrew Monteiro of GMU and The Cadets
Get the FULL Experience - Watch The Episode On YouTube
SHOW TIMESTAMPS
00:24-4:07 - Intro
4:07-4:27 - How did you get into designing/writing?
4:27-6:05 - Andrew's response + what prompted him to write, in spite of his degree in something non-music related
6:05-7:22 - How Dan and Monty came to work together at Cadets Winter Percussion
7:22-9:00 - The beginning of Monty's design journey at Cadets Winter Percussion
9:00-12:10 - How did Monty learn how to teach himself difficult platforms like Logic and Mainstage?
12:10-16:11 - Monty's response to how one learns new technical skills
16:11-23:20 - How has your perspective changed 10 years into designing?
23:20-28:30 - What is your favorite thing about WGI?
28:30-32:00 - Working on different teams and remaining flexible and open
32:00-34:25 - What Andrew wants for the Cadets in 2023
34:30-41:45 - The future of the activity and what do we need?
41:45-43:25 - The entertainment aspect of what we do
43:25-56:16 - From member to instructor
56:16-59:05 - What is the current outlook for GMU's pit going into 2023?
59:05-1:05:30 - Cadets then and now and the "East Coast Teams"
1:05:3-1:10:57 - Outtro