WBA
Vista Murrieta Closes In on 90, More Takeaways from WBA Action Last Weekend
Vista Murrieta Closes In on 90, More Takeaways from WBA Action Last Weekend
Band fans saw action in both NorCal & SoCal this weekend in the form of two WBA shows: Scarlet Regiment Tournament of Bands and SoCal Tournament of Gold
Oct 24, 2022
by Natalie Shelton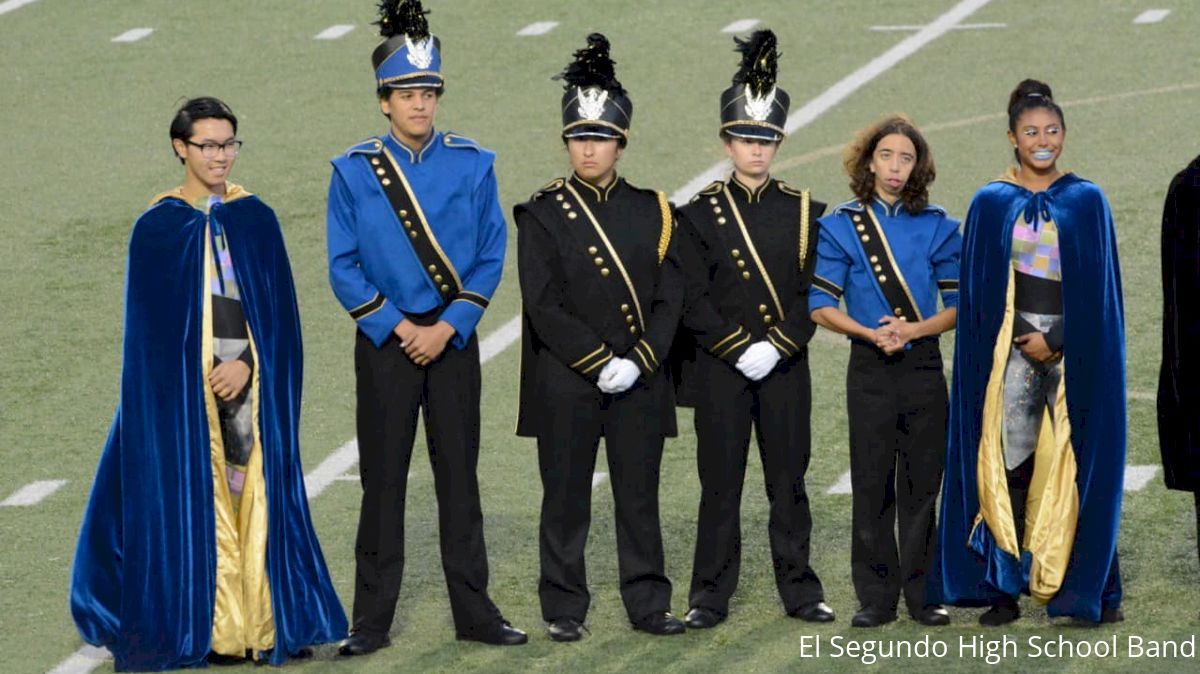 Band fans saw action in both Northern & Southern California this weekend - October 22nd - in the form of two WBA shows: Scarlet Regiment Tournament of Bands and SoCal Tournament of Gold.
Last weekend we saw rain cancellations at shows across California, which resulted in a lot of 4A and 5A bands losing their chance to take the field. So this weekend was the first time we saw a handful of these programs in multiple weeks, so the tension was high to see how they'd throw down during their performances. Let's take a peek at how the scores shook out after Saturday's competition:
SoCal Tournament of Gold
October 22nd | Murrieta, CA
Vista Murrieta High School came away with gold at the end of the evening, topping the 5A class with a decisive 3+ point difference between them and second-place San Marcos High School. These two ensembles were also the only competitors who broke the 80-point threshold with their scores of 85.075 and 82.025, respectively.
3A saw a competitive race for the top-three, with Vista High School ultimately coming out on top with a score of 75.625. Things got interesting in the race for second place, with El Camino High School (71.400) squeaking out a close-call victory over Carlsbad High School (71.325) by the slimmest of margins: 0.075.
Switching gears to 2A, Rowland High School breezed past its competitors and earned top placements with a score of 73.225, with Mission Viejo High School taking second (71.025), and Temecula Valley High School walking away with third place after they tallied a 69.475.
And finally, in 4A, La Cañada High School topped the class with a score of 70.150 over second place South Pasadena High School (63.600). In 1A, Don Antonio Lugo High School came out on top with a score of 67.500 over Chaparral High School (63.725) and Bloomington High School (61.950).
Class 1A
1
Don Antonio Lugo High School
67.500
2
Chaparral High School (CA)
63.725
3
Bloomington High School
61.950
Class 2A
1
Rowland High School
73.225
2
Mission Viejo High School
71.025
3
Temecula Valley High School
69.425
4
El Segundo High School
67.150
5
Eisenhower High School
62.475
Class 3A
1
Vista High School
75.625
2
El Camino High School
71.400
3
Carlsbad High School
71.325
4
Murrieta Valley High School
67.750
5
Temescal Canyon High School
62.750
Class 4A
1
La Cañada High School
70.150
2
South Pasadena High School
63.600
Class 5A
1
Vista Murrieta High School
85.075
2
San Marcos High School
82.025
3
Mission Hills High School
76.125
4
Bingham High School
75.925
Scarlet Regiment Tournament of Bands
October 22nd | Hollister, CA
Fans saw the most action in Class 1A at the Scarlet Tournament of Bands, with six programs vying for the top spot in the class. Ultimately Live Oak High School came away with a big W after earning a 73.825 - over three and a half points higher than second-place Sobrato High School (70.200). Salinas High School slid into third place with a score of 64.000, rounding out the top three.
It was a tight race in Class 2A, with the three competing ensembles scoring within 1.600 points of each other. Independence High School found itself atop the group with a score of 71.850, while Oak Grove High School walked away with second place (70.775), while Hollister High School took third (70.250).
In Class 5A, Homestead High School took a decisive victory over Milpitas High School, with the two programs scoring a 79.600 and 73.925, respectively.
And finally, Fremont High School earned a 72.225 as the lone competitor in class 4A.
Class 1A
1
Live Oak High School
73.825
2
Sobrato High School
70.200
3
Salinas High School
64.000
4
Christopher High School
61.900
5
Los Altos High School
61.775
6
Gilroy High School
56.200
Class 2A
1
Independence High School
71.850
2
Oak Grove High School
70.775
3
Hollister High School
70.250
Class 4A
1
Fremont High School
72.225
Class 5A
1
Homestead High School
79.600
2
Milpitas High School
73.925