2022 Texas Marching Classic
A Full Recap of the Texas Marching Classic
A Full Recap of the Texas Marching Classic
Your one-stop-shop for a total recap of the Texas Marching Classic, which was held on October 8th in Round Rock, TX
Oct 9, 2022
by Natalie Shelton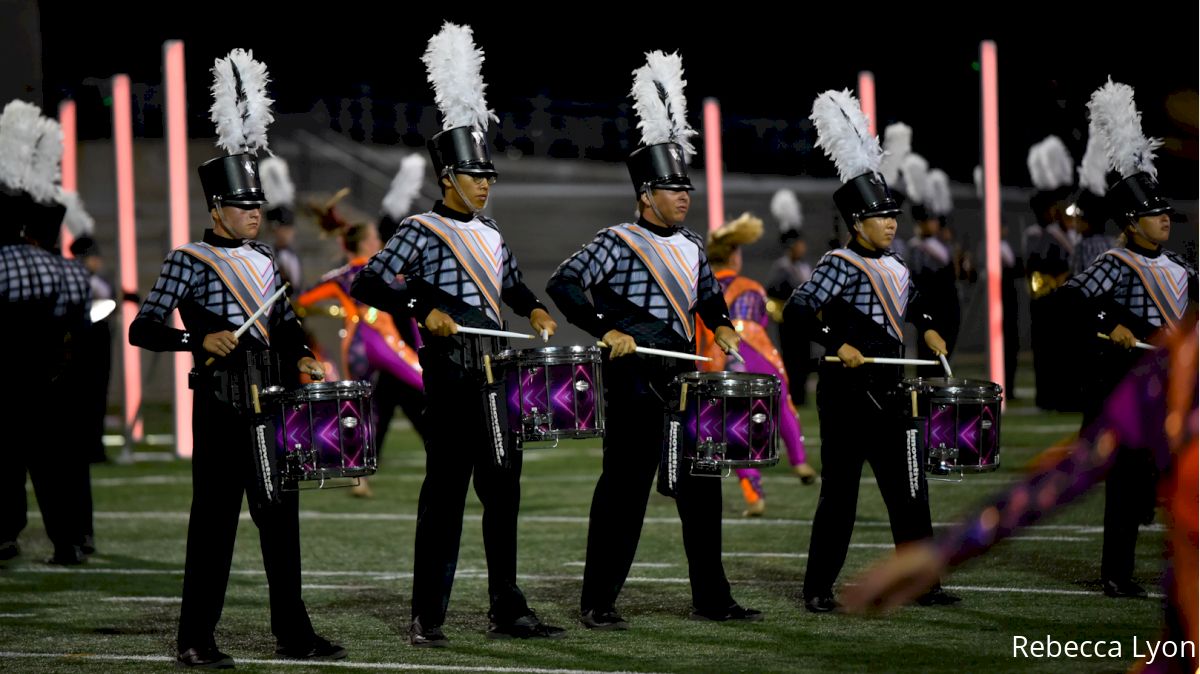 It was a long day full of spectacular on-field performances from bands all across Texas. Here's everything you need to know that happened at the Texas Marching Classic on October 8th in Round Rock, TX
Finals Scores
| | | |
| --- | --- | --- |
| 1 | Vandegrift High School | 88.888 |
| 2 | Ronald Reagan High School | 88.650 |
| 3 | Vista Ridge High School | 87.075 |
| 4 | Cedar Park High School | 87.050 |
| 5 | Round Rock High School | 85.050 |
| 6 | Rouse High School | 83.125 |
| 7 | Robert E. Hendrickson High School | 78.350 |
| 8 | Louis D. Brandeis High School | 77.875 |
| 9 | Leander High School | 77.700 |
| 10 | John B. Alexander High School | 76.575 |
| 11 | Dripping Springs High School | 75.775 |
| 12 | Sandra Day O'Connor High School | 75.425 |
Vandegrift High School came out on top at the Texas Marching Classic with their show titled 'Into the Grid.' The Viper Band earned a score of 88.888, quickly their way toward joining the coveted 90s club with only a couple of public performances under their belts. The Viper Band also claimed caption awards for Outstanding Auxilary and Outstanding Music.
Coming in second place by only 0.238 points was Ronald Reagan High School with their 2022 show titled 'In Plain Sight.' In addition to taking home the silver medal, Ronald Reagan also earned the caption award for Outstanding General Effect.
Coming in third place (and jumping up one spot from Prelims where they sat in 4th place) was Vista Ridge with a score of 87.075. The Ranger Band's show titled 'Divisi' left them hot on the heels of Vandegrift and Ronald Reagan, and also earned them caption awards for Outstanding Percussion and Outstanding Visual.
Prelims Scores
| | | |
| --- | --- | --- |
| 1 | Vandegrift High School | 90.175 |
| 2 | Ronald Reagan High School | 88.525 |
| 3 | Cedar Park High School | 88.150 |
| 4 | Vista Ridge High School | 87.275 |
| 5 | Round Rock High School | 86.300 |
| 6 | Rouse High School | 84.900 |
| 7 | Leander High School | 79.275 |
| 8 | Louis D. Brandeis High School | 78.025 |
| 9 | Sandra Day O'Connor High School | 77.438 |
| 10 | Robert E. Hendrickson High School | 77.400 |
| 11 | John B. Alexander High School | 76.625 |
| 12 | Dripping Springs High School | 76.400 |
| 13 | McNeil High School | 76.200 |
| 14 | Winston Churchill High School | 74.875 |
| 15 | James Madison High School | 70.900 |
| 16 | Tom C. Clark High School | 70.475 |
| 17 | Weiss High School | 70.150 |
| 18 | Midway High School | 67.825 |
| 19 | Hutto High School | 66.200 |
| 20 | Stony Point High School | 62.050 |
Texas Marching Classic Content You NEED To See
Vandegrift High School Prepares for the Texas Marching Classic

"Leave an Impact:" Interview with Hendrickson High School's Percussion Director
Vista Ridge Assistant Director Talks About their 2022 Program 'Divisi'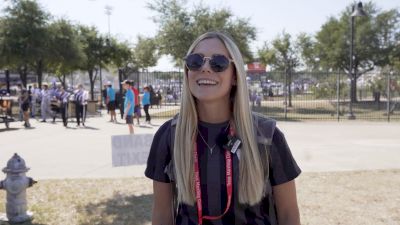 "Something for Everyone:" Sandra Day O'Connor High School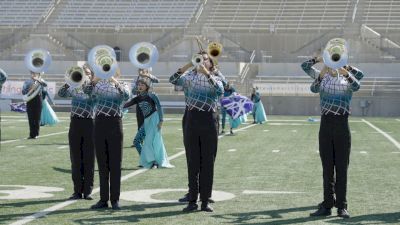 Chopping It Up with Cedar Park High School Percussion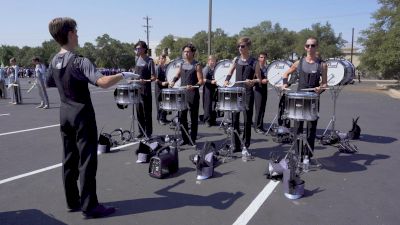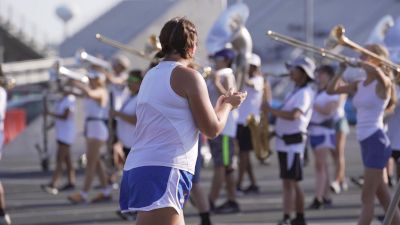 Must-See Clip: Louis D. Brandeis Swing Flag Feature
2022 Vandegrift High School - Drum Feature