That Dan Band Show
That Dan Band Show, Ep. 28: Scott Johnson and the Blue Devils Drumline
That Dan Band Show, Ep. 28: Scott Johnson and the Blue Devils Drumline
Scott Johnson, Percussion Director & Designer for the Blue Devils, sits down with Dan to discuss the ingredients of BD's success across multiple decades
Sep 22, 2022
by Natalie Shelton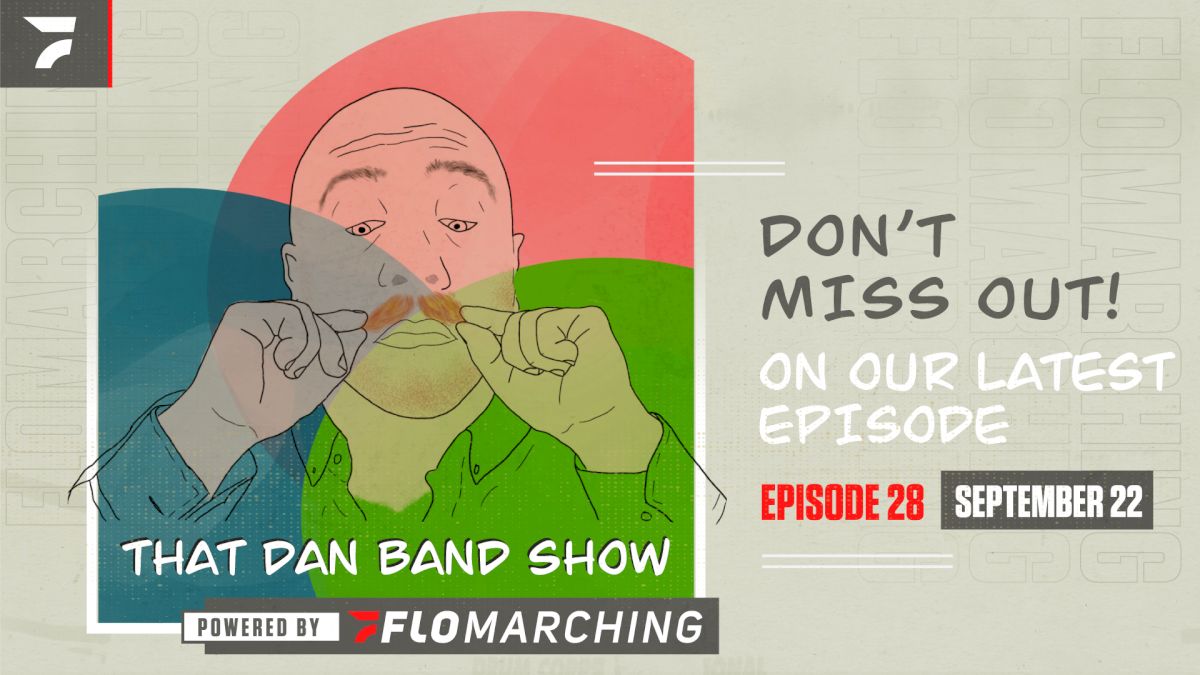 Scott Johnson, Percussion Director and Designer for the Blue Devils Drum and Bugle Corps, sits down with Dan to discuss the ingredients to BD's success across multiple decades.
That Dan Band Show, Ep. 28: Scott Johnson and the Blue Devils Drumline - Keys to Consistency and Success
Get the FULL Experience - Watch The Episode On YouTube
Show Timestamps
0:00 - Intro
06:00 - Are you driving this innovation when you're creating, how does it work from the level of conception?
09:45 - What has it been like working with the level of talent? Are the students better now than ever?
12:20 - Instead of competing, just do shows
15:40 - A lot of differences with indoors what has helped outdoor
16:00 - The placement of judges... If you backed the judge away how would it change the sound?
22:00 - Was part of the DCI task force to introduce percussion judge two?
22:55 - Expenses for more judges add up
23:55 - Fan vote? Some other form of a democratic vote that gets counted?
27:00 - How did you develop the Blue Devils engineering?
32:15 - Better on the field than in the lot
34:00 - The listening environment is also not taken into consideration
35:45 - How else do you approach working with players of that caliber?
38:20 - Ideas or concepts that didn't work?
41:00 - Bringing in drumset players or a non-traditional clinician to teach the group
45:30 - Day 1, what are you telling someone who wants to be a snare drummer?
49:50 - Who's inspiring you?
51:15 - Indoor season - how has indoor changed and where do you see it going?
55:35 - You could have the best book in the world, but players still have to play it
58:00 - You should be able to hand the tape to the members
1:02:00 - Mid-2000s groups
1:04:40 - What is going on behind the scenes that really matters?
1:06:00 What about you has allowed you to continue doing what you're doing?