2022 DCI World Championships
2022 DCI Finals: One Reason To Watch Each Finalist Corps
2022 DCI Finals: One Reason To Watch Each Finalist Corps
DCI's 50th anniversary season will be one for the record books! Here's one reason why you should watch every finalist corps tonight at Finals at Lucas Oil
Aug 13, 2022
by Natalie Shelton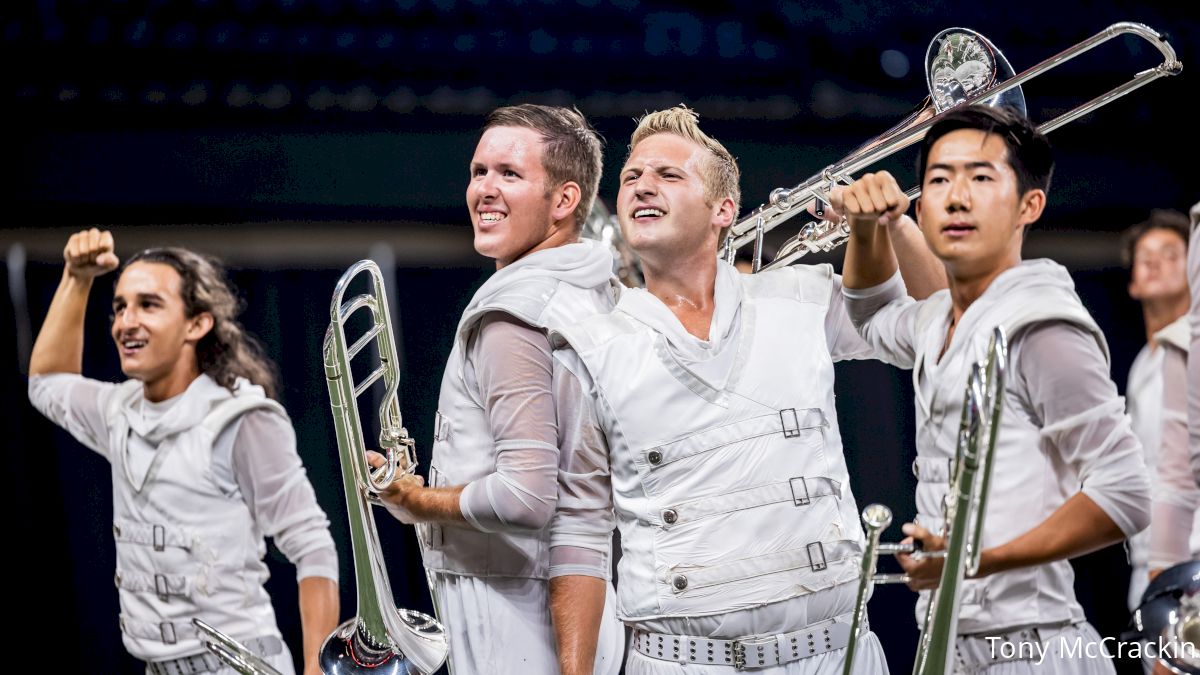 DCI's 50th anniversary season will be one for the record books! Here's one reason why you should watch every finalist corps tonight at Finals at Lucas Oil Stadium. Competition kicks off tonight at 6:30pm ET, but tune in at 5:30pm ET to catch performances from INpact Band and the U.S. Marine Drum & Bugle Corps.
---
Troopers - 6:30pm ET
I'm just going to leave this here.
Colts - 6:47pm ET
Colts have a shot at making history for the second night in a row if the corps can improve upon last night's score. What better reason to watch than to experience history in the making?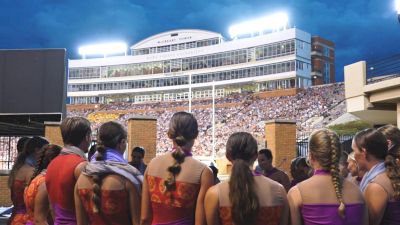 Mandarins - 7:04pm ET
I love the use of trombones in the Mandarins show - the intro goes hard.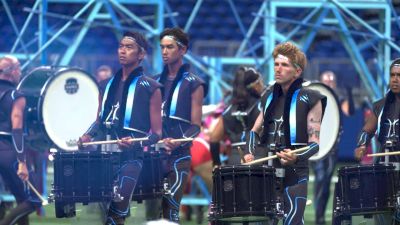 Phantom Regiment - 7:21pm ET
The Rockford-based corps recently put in a new ending to their show - if you haven't seen it yet, you're not going to want to miss it!
The Cavaliers - 7:38pm ET
Two chunks I love in the Cavaliers show this year: the ending segment of the show and their "time warp" section that happens in the first movement.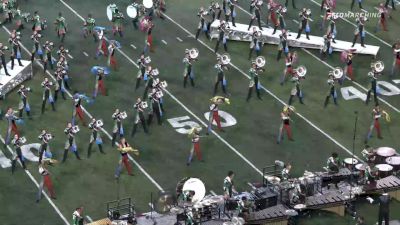 Unlock this video, live events, and more with a subscription!
Get Started
Already a subscriber? Log In
Blue Stars - 7:55pm ET
You're going to want to stay for the end of the Blue Stars show because the flag feature that happens with the guard spread from endzone to endzone is absolutely bananas.
The Cadets - 8:32pm ET
Two words: Company. Front. The ending of their 2022 program titled 'Rearview Mirror' is a season favorite for me!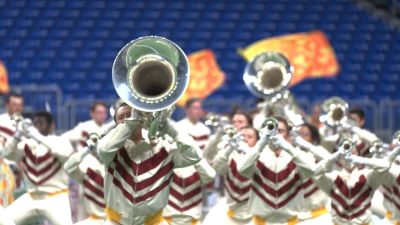 Santa Clara Vanguard - 8:49pm ET
Always the innovator, SCV added a new element to the end of their show that I've heard called "the floating chair." You're definitely going to want to see this effect happen in real-time!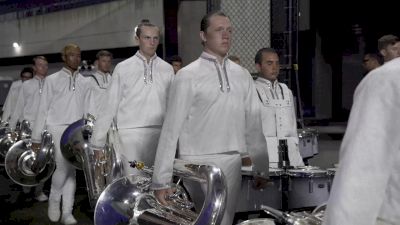 Carolina Crown - 9:06pm ET
It may be one of my favorite musical moments of the 2022 season - Carolina Crown's ballad is absolutely beautiful.
Bluecoats - 9:23pm ET
It's the Bluecoats wheel props for me. The way they're utilized throughout the show creates such a jaw-dropping fan experience!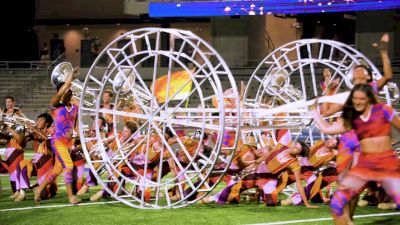 Boston Crusaders - 9:40pm ET
One of my favorite movements from this year's Boston show is the 'tango' movement - it's a MUST-see!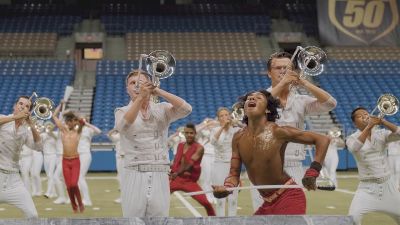 Blue Devils - 9:57pm ET
Last but certainly not least, the Blue Devils rotating line drill is NUTS.
2022 Finals Schedule - Saturday, August 13
* Note that all times are ET and subject to change
| | |
| --- | --- |
| Performance Time | Corps |
| 5:30pm | Welcome |
| 5:40pm | INpact Band |
| 6:00pm | U.S. Marine Drum & Bugle Corps |
| 6:20pm | National Anthem |
| 6:30pm | Troopers |
| 6:47pm | Colts |
| 7:04pm | Mandarins |
| 7:21pm | Phantom Regiment |
| 7:38pm | The Cavaliers |
| 7:55pm | Blue Stars |
| 8:12pm | Intermission |
| 8:32pm | The Cadets |
| 8:49pm | Santa Clara Vanguard |
| 9:06pm | Carolina Crown |
| 9:23pm | Bluecoats |
| 9:40pm | Boston Crusaders |
| 9:57pm | Blue Devils |
| 10:22pm | Retreat |