2022 DCI Open Class World Championships
Everything You Need To Know About the 2022 Open Class World Championship
Everything You Need To Know About the 2022 Open Class World Championship
Open Class World Championships is a week away! Here's everything you need to know about the two-day finale in Marion, IN
Aug 1, 2022
by Natalie Shelton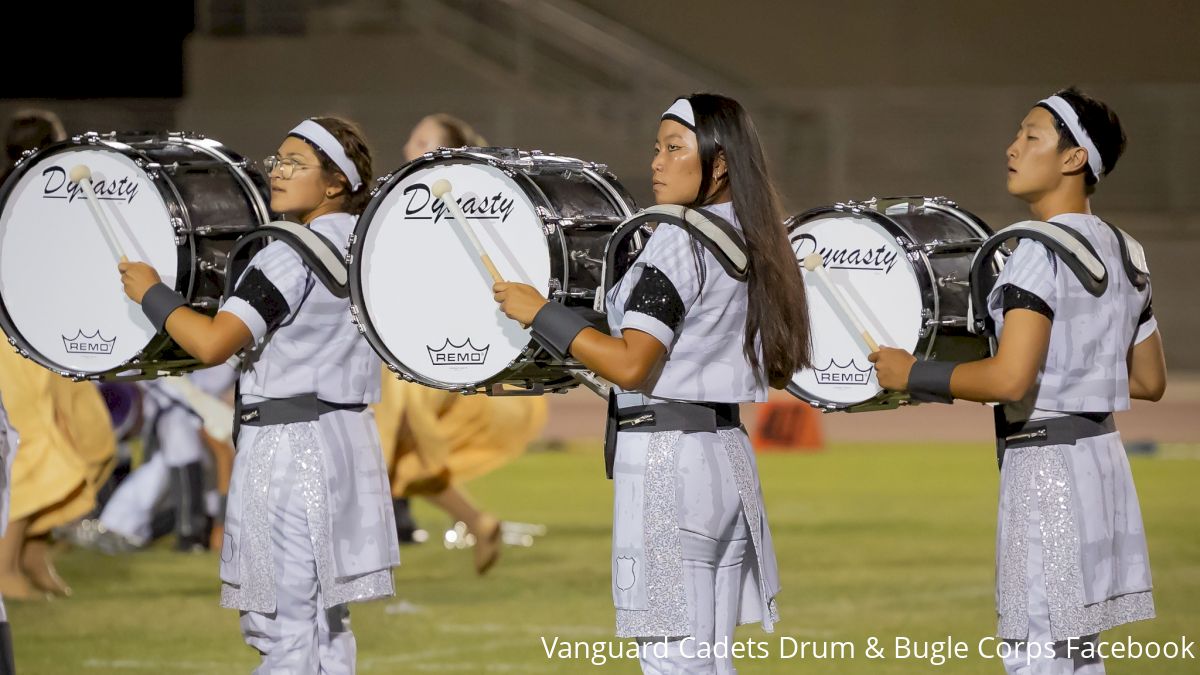 The 2022 Open Class World Championship is just a week away! Here's everything you need to know about the two-day finale in Marion, IN.
Show & Streaming Information
DCI 2022 Open Class World Championships
August 8-9 | Marion, IN
Prelims start time: 4pm ET
Finals start time: 6pm ET
Focal Points & Questions
The current top three -- Vanguard Cadets, Blue Devils B, and Spartans -- have yet to all meet on the competitive playing field during the 2022 season. How will the three stack up against each other at their first on-field meeting in Marion, IN?
In their last five head-to-head matchups, Vanguard Cadets have topped Blue Devils B with the margins being anywhere from slim to almost a full point.
Guardians are also experiencing a late-season surge, currently sitting in 4th behind Spartans. After an electric performance at DCI Central Indiana, the Houston-based corps is vying for a bronze-medal season finish.
Only 1.85 points separate the corps who are currently sitting in 6th through 9th: Columbians (70.000 - Diablo Valley Classic), The Battalion (69.85 - DCI Central Illinois), Southwind (68.800 - Legends Drum Corps Invitational), and Legends (68.15 - Legends Drum Corps Invitational).
Gold is back on the field after having to withdraw from a number of shows due to COVID protocol - can audiences expect an upswing from them as well?
I've named Guardians the Open Class 'Mover & Shaker.' After debuting their 2022 program only a few weeks ago, the Houston-based corps is already moving on up in the rankings, currently sitting 4th in the rankings based on their most recent score at DCI Central Illinois on July 30. Guardians are closing in on the heels of 3rd place Spartans, so that's a matchup you'll want to have on your radar going into Open Class World Championships starting on August 8th.
Competing Corps
Competitors for the 2022 DCI Open Class World Championship include:
7th Regiment
The Battalion
Blue Devils B
Calgary Stampede Showband
Colt Cadets
Gold
Guardians
Legends
Les Stentors
Louisiana Stars
Raiders
River City Rhythm
Southwind
Spartans
Vanguard Cadets
Prelims Schedule
Check back in throughout the week for the announcement of the Prelims schedule for the DCI 2022 Open Class World Championship!
Prelims Schedule
* Note that all times are ET and subject to change
| | |
| --- | --- |
| Performance Time | Corps |
| 3:45pm | Welcome & National Anthem |
| 4:00pm | Colt Cadets |
| 4:17pm | Les Stentors |
| 4:34pm | Raiders |
| 4:51pm | 7th Regiment |
| 5:08pm | Louisiana Stars |
| 5:25pm | Intermission |
| 5:59pm | River City Rhythm |
| 6:16pm | The Battalion |
| 6:33pm | Legends |
| 6:50pm | Southwind |
| 7:07pm | Guardians |
| 7:24pm | Intermission |
| 7:58pm | Blue Devils B |
| 8:15pm | Spartans |
| 8:32pm | Gold |
| 8:49pm | Vanguard Cadets |
| 9:06pm | Calgary Stampede Showband |
| 9:31pm | Scores Announced |