2022 DCI Southeastern Championship Presented By Ultimate Drill Book
Ultimate Watch Guide: 2022 DCI Southeastern Championship & NightBEAT
Ultimate Watch Guide: 2022 DCI Southeastern Championship & NightBEAT
Here's everything you need to know ahead of the long weekend of drum corps action, featuring the 2022 DCI Southeastern Championship & NightBEAT, July 30-31
Jul 26, 2022
by Natalie Shelton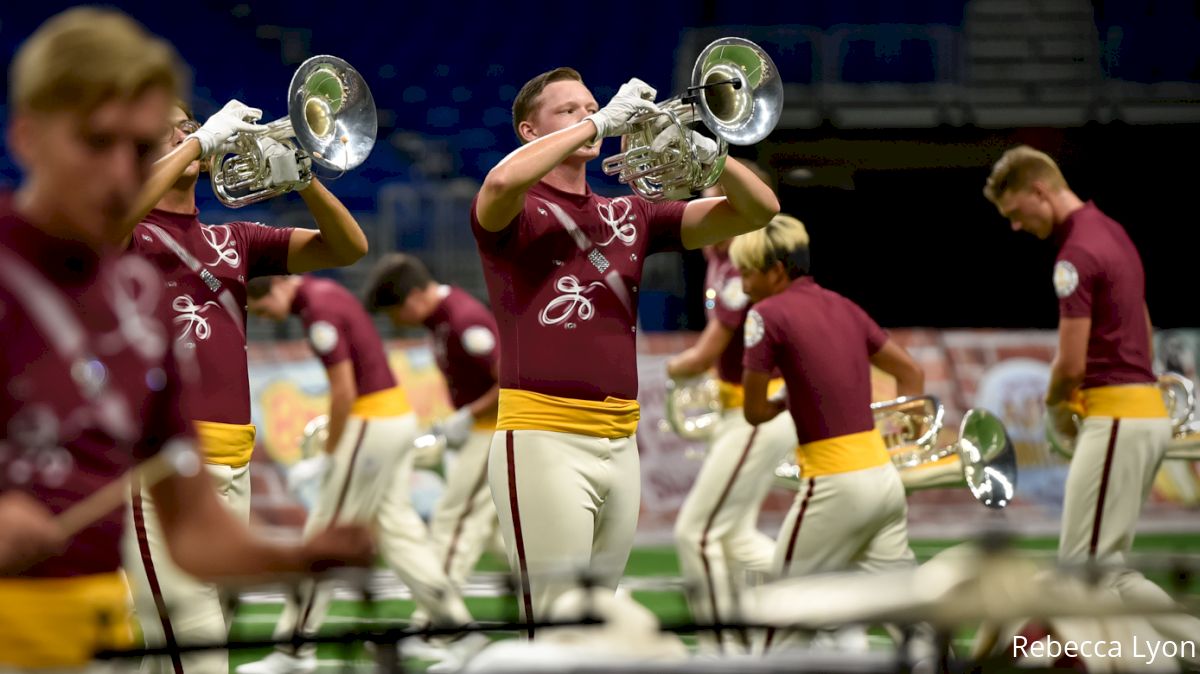 With the 2022 Southwestern Championship in the books, we're looking forward to another huge weekend of drum corps, featuring the Southeastern Championship in Atlanta, GA, and NightBEAT in Winston-Salem, NC. We'll be streaming both shows LIVE on FloMarching this Saturday and Sunday, July 30-31, with action on both days starting around 5pm ET.
Focal Points and Questions
Top 3
Boston surged ahead to take the second place spot over Carolina Crown at last weekend's Southwestern Championship by a margin of about 0.3 points - you'll want to keep your eye on that head-to-head both on Saturday and Sunday
The only captions that Blue Devils did not get straight 1s in at San Antonio are the Color Guard and Percussion captions; Boston continues to stay strong in the Color Guard caption, while a scrappy battle between BD, SCV, and Boston has been taking place in Percussion over the last few weeks
Blue Devils are still sitting with a nice buffer of about a point and a half between them and the next highest-scoring corps
4-6
One thing that seems apparent in this grouping is that the Cadets are relatively on an island in scores. In San Antonio, they bested the Blue Stars by 1.412 points, but still have a margin of almost 3 points between them and 5th place SCV
Historically, this has been the weekend where we get a new Bluecoats ending. Can audiences look forward to any more show changes from them?
7-9
Blue Stars are sitting ahead of the next closest scoring corps by almost a full point
It's been a back-and-forth battle between Mandarins and Cavaliers ever since the Green Machine made it back to competition after COVID protocol took them out of a handful of pre-Texas Tour competitions. Currently, Mandarins are sitting ahead of the Cavaliers by a margin of more than half a point
10-12
When looking at the scores from the Southwestern Championship, the three corps in this bracket are sitting pretty securely in their placements, with Phantom Regiment ahead of 11th place Blue Knights by just about three full points, and 12th place Colts a half point behind BK
Will this be the weekend we see Colts continue to charge ahead in the rankings? While we won't see them in Atlanta, they face off against Blue Knights on Sunday at NightBEAT
On The Bubble
Don't count out Crossmen and Troopers from the top 12 race! We'll see both corps at NightBEAT where audiences can see if there are any more big shake-ups to the rankings after a few days' rest after the conclusion of Texas Tour
Schedules
*Please note that all times are in ET and subject to change
DCI Southeastern Championship
Saturday, July 30
Center Parc Credit Union Stadium | Atlanta, GA
| | |
| --- | --- |
| Performance Time | Corps |
| 4:55pm | Welcome & National Anthem |
| 5:10pm | Atlanta CV |
| 5:22pm | Heat Wave |
| 5:39pm | Gold |
| 5:56pm | Genesis |
| 6:13pm | Music City |
| 6:30pm | The Academy |
| 6:47pm | Madison Scouts |
| 7:04pm | Intermission |
| 7:44pm | Phantom Regiment |
| 8:01pm | The Cavaliers |
| 8:18pm | Mandarins |
| 8:35pm | Blue Stars |
| 8:52pm | Santa Clara Vanguard |
| 9:09pm | Bluecoats |
| 9:26pm | Blue Devils |
| 9:43pm | Carolina Crown |
| 10:00pm | Boston Crusaders |
| 10:13pm | Scores Announced |
NightBEAT
Sunday, July 31
Truist Field at Wake Forest | Winston-Salem, NC
| | |
| --- | --- |
| Performance Time | Corps |
| 5:15pm | Welcome & National Anthem |
| 5:25pm | Exhibition: United States Drum & Bugle Corps |
| 5:50pm | Jersey Surf |
| 6:08pm | Pacific Crest |
| 6:26pm | Troopers |
| 6:44pm | Crossmen |
| 7:02pm | Blue Knights |
| 7:20pm | Colts |
| 7:38pm | The Cavaliers |
| 7:56pm | Intermission |
| 8:36pm | Bluecoats |
| 8:54pm | The Cadets |
| 9:12pm | Santa Clara Vanguard |
| 9:30pm | Boston Crusaders |
| 9:48pm | Blue Devils |
| 10:06pm | Carolina Crown |
| 10:31pm | Scores Announced |
Recent Content
In the Lot: Genesis Drums at the Alamodome
All Access: Interview with Mike Gough, Director of the Troopers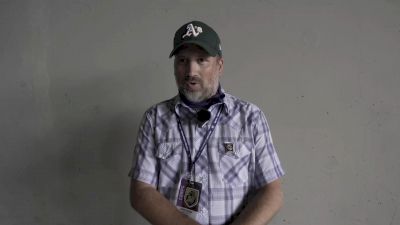 "We're In A Place Where Colts Haven't Been In A Long Time"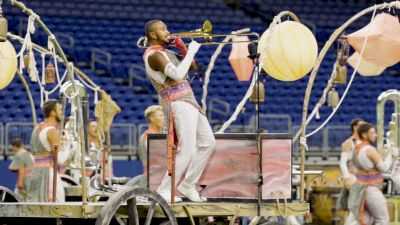 In the Lot: 2022 Madison Scouts Brass at the Alamodome