2022 WGI Perc/Winds Dayton Regional
PREVIEW: Top Perc Groups Converge on Dayton to Close Regional Season
PREVIEW: Top Perc Groups Converge on Dayton to Close Regional Season
Many eyes will be on western Ohio this weekend as high-caliber groups from all classes converge on Dayton for the two-day WGI Dayton Percussion Regional.
Mar 25, 2022
by Jeff Griffith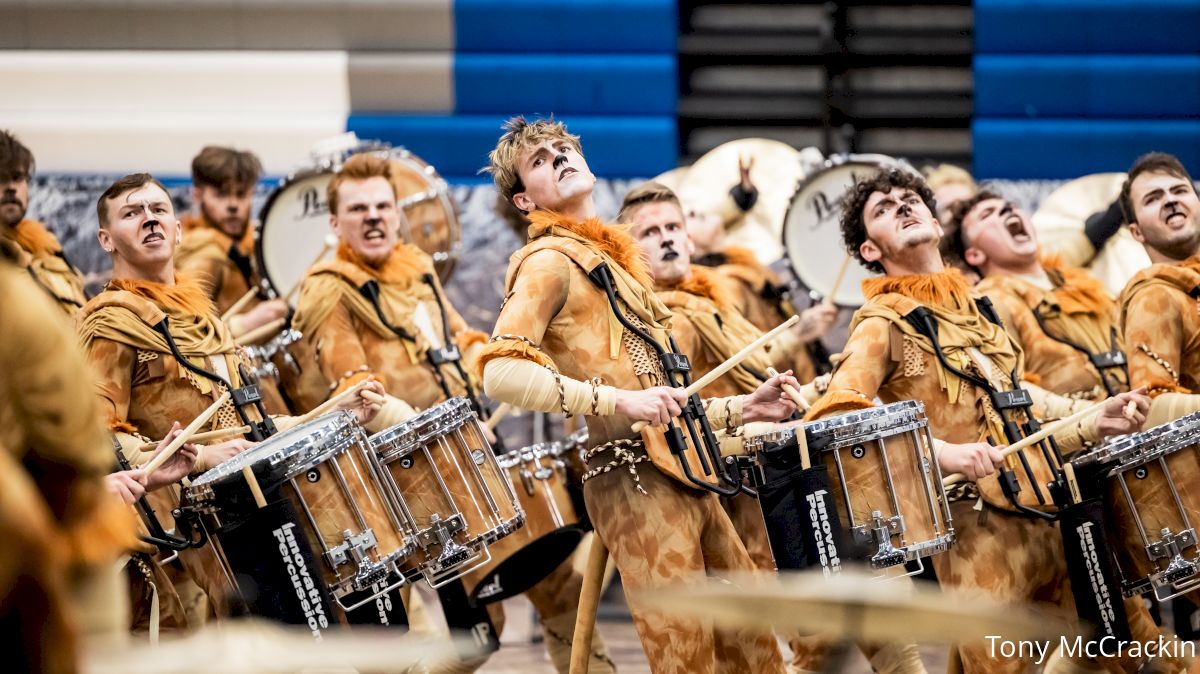 It's the last weekend of March; if you've followed WGI seasons in the past, you know what that means.
This is our last chance to get a read on groups all over the country before they get ready to compete for medals, trophies, and more at the WGI World Championships in Dayton.
On the percussion side of the equation, many eyes will be on western Ohio this weekend — three weeks in advance of the season-ending events in the same city — as high-caliber groups from all classes converge on Kettering Fairmont High School for the two-day WGI Dayton Percussion Regional.
Here's everything to keep an eye on this weekend in the Buckeye state: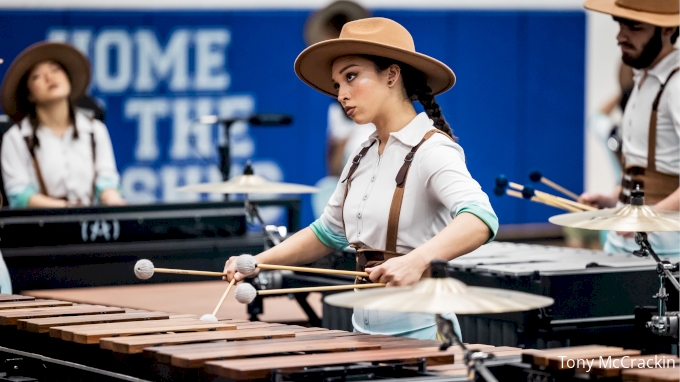 Independent World
The seven PIW groups set to compete this weekend in Dayton are quite familiar with one another by now; they all met up just three weeks ago in Indianapolis.
Let's take a quick look at how things broke down in that meeting.
Rhythm X took the cake in Finals competition, scoring 89.600 with a caption sweep and opening its lead from 0.150 in Prelims to 2.150 in Finals. Music City Mystique was the second-place group in question, earning a score of 87.450 while finishing second in call captions.
A decent-sized gap separates second from third, with Cap City Percussion next in line, scoring 83.850 and owning a 2.2-point lead over fourth-place Redline — which won't be in appearance this weekend.
The next four groups — MBI Indoor Percussion, 4th Wall, ConneXus and Veritas — were competitively airtight, with penalties somewhat marring the final scores. In terms of pre-penalty score, Veritas and ConneXus earned fifth and sixth, with respective scores of 79.150 and 78.800, with MBI (77.500) and 4th Wall (75.600) not far behind, but timing penalties pushed Veritas to eighth, and ConneXus to seventh.
It'll be interesting to see a couple of things this weekend:
What was a more accurate representation of Rhythm X and Music City Mystique's competitive status — Indy Prelims or Indy Finals? Or, has the picture changed entirely in the three weeks since?
Has Cap City closed the gap on the top two, and if so, how might that set up the Columbus group in terms of Final ranking come World Championships?
With penalties, presumably, out of the picture after three weeks of fine-tuning, how will the scores shake out down the lineup?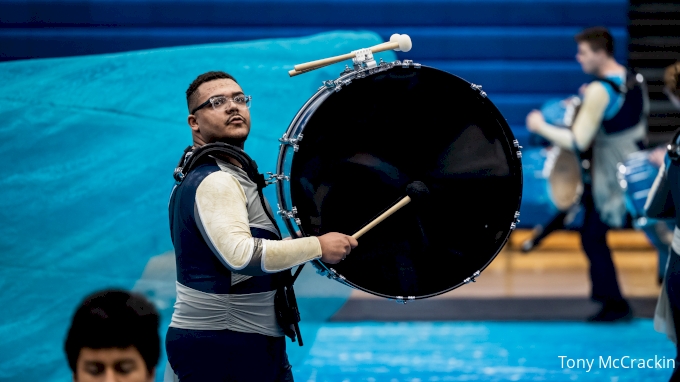 Independent Open
Much like the Indianapolis event in early March, this weekend's Dayton event will feature three PIO groups, two of which are the same. A quick primer:
Cap City 2, which is in its first year of competitive events in 2022, finished second to Freedom Percussion — which won't compete this weekend in Dayton — by just under a point.
3.65 points back from Cap City 2 at the early-March event, Triple Crown earned sixth place at 2019's PIO Finals, less than a point outside the top five.
And then there's Matrix Open, which finished 0.587 points away from a PIO gold medal in 2019, and hasn't gone head-to-head with Triple Crown or Cap City 2 on the WGI stage yet this season.
It's a small sample of groups, but with two of 2019's top six PIO ensembles, plus a brand-new group that already owns a head-to-head win over one of them, Saturday and Sunday should provide an interesting picture of the PIO lineup heading into World Championships.
Scholastic Groups
The Dayton Regional features a wide variety of scholastic ensembles across all classes.
A couple things to note:
Fishers and Centerville represent the lone PSW groups. Fishers, which won the PSO gold medal in 2019, scored just over a point behind perennial World Class finalist Franklin Central two weeks back. Centerville finished just 1.588 points away from a 2019 PSW Finals spot.
Among the 15 PSA groups competing, three were PSA finalists in 2019: Milford (6th), Beavercreek (14th), and Kings (15th).