2022 WGI Percussion Indianapolis Regional
PREVIEW: Midwestern Perc Groups Take Center Stage At Two-Day Indy Regional
PREVIEW: Midwestern Perc Groups Take Center Stage At Two-Day Indy Regional
The first two-day event on the 2022 WGI Perc schedule is March 5-6, with more than 40 ensembles across 10 classifications. Watch LIVE on FloMarching!
Mar 4, 2022
by Natalie Shelton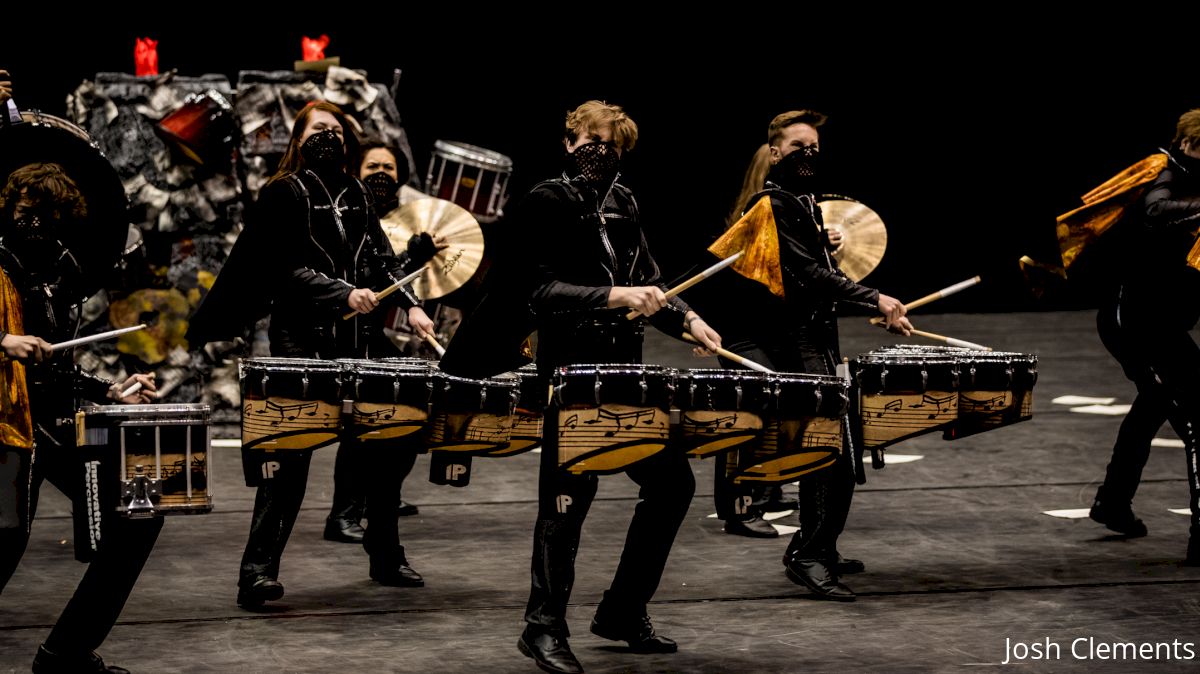 Jeff Griffith is a writer and columnist for FloMarching, and any perspective presented in this article represents his own only.
It's no secret that Indianapolis and its surrounding area is a hotbed for talented marching music ensembles.
Every year, whether it be in Marching Band, Indoor Percussion or Indoor Color Guard, the Hoosier State and its neighboring states consistently have programs in the national spotlight.
It's been a couple of years, but 2022 figures to be the same story.
The first two-day event on the 2022 WGI percussion schedule is set for this weekend in the Circle City, with more than 40 ensembles across 10 classifications set to perform at Franklin Central High School.
Watch The 2022 WGI Indianapolis Percussion Regional On March 5-6
As the weekend nears, here are a few things to watch out for as WGI percussion gets rolling in the month of March:
Two Usual Suspects
If you've followed along with a WGI percussion season in the past, you know early-March is usually the first chance to get a competitive reading on a pair of perennial top contenders in the Independent World division.
March 5 and 6 in Indianapolis provide that opportunity; it's another meet-up of Rhythm X and Music City Mystique.
In terms of recent history — let's just look at the past five completed seasons, for example — both groups have been cemented among the PIW classification's top five or six. A quick glance:
2019 — Music City Mystique (3rd, 97.513) — Rhythm X (4th, 97.225)
2018 — Rhythm X (2nd, 97.513) — Music City Mystique (5th, 94.825)
2017 — Music City Mystique (1st, 98.000) — Rhythm X (6th, 94.225)
2016 — Rhythm X (4th, 95.963) — Music City Mystique (5th, 94.863)
2015 — Rhythm X (2nd, 96.950) — Music City Mystique (4th, 96.063)
It'll be quite interesting to see how the two fare this weekend in Indiana; early meetings between the two are often a decent barometer for who's got the upper hand. In 2019, the two didn't meet head-to-head until later in the season, but 2018's week-one event in Dayton saw Rhythm X own a lead of 1.05, which of course grew to nearly three points by season's end.
And of course, with all eight PIW groups scheduled to advance to Sunday's Finals, this weekend will provide fans their first and second opportunities to see both World Class powers under the WGI heading and on FloMarching.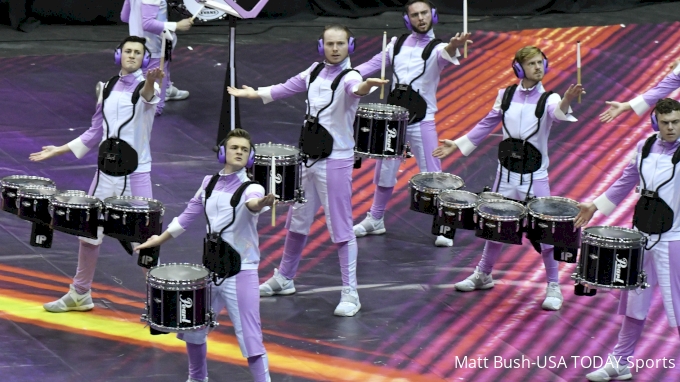 Fearsome Foursome
Arguably, there's no percussion division wherein the midwest flexes its muscles more than Scholastic World; while California schools have owned the majority of the past decade's gold medalists, a slew of Indiana schools sit among the recognizable group of common PSW finalists.
For reference, one-fifth (three) of 2019's Scholastic World finalists will take the floor in Indianapolis — Avon (3rd in 2019), Center Grove (12th), Franklin Central (9th), with Fishers (15th in 2018) also joining the pack.
General recency bias would expect Avon to take top marks, but with two years removed from the last competitive WGI events, it's anyone's guesses as to the pecking order. Regardless of how things fall in terms of scoring, the Scholastic World division provides another prime example of the stacked lineup fans can get throughout the weekend on FloMarching's broadcast of the two-day event.
Up-and-Comers
While Rhythm X and Music City Mystique, being annual top-six finishers, write the headlines, especially in PIW competition, they're joined by six other intriguing World Class groups, several of which have made World Class finals in recent years.
The remaining full list: MBI Indoor, Redline, 4th Wall, ConneXus, Cap City, Veritas
Just going down that line, a few things jump out…
Cap City was a World Class finalist in 2019, earning 13th place.

Veritas was a World Class came up less than a point short of Finals in 2019, earning 17th (87.088).

ConneXus was also right within striking distance of making Finals in 2019, earning 18th (85.850).
The kicker, though, is that all signs from the past few years point to all of the above being on a noticeable upswing. For example, ConneXus was brand new to the World Class division in 2019, as was Inov8, which fell just below the PIW Semifinalist cut-off in 2019.
Other groups like MBI and Redline have been in and out of the Finalist pool over the past few years, but are often in the running for Top 15 positions.
As such, the No. 1 through No. 8 will most definitely be an intriguing product of this weekend's Indianapolis regional, as groups jostle for early competitive positions.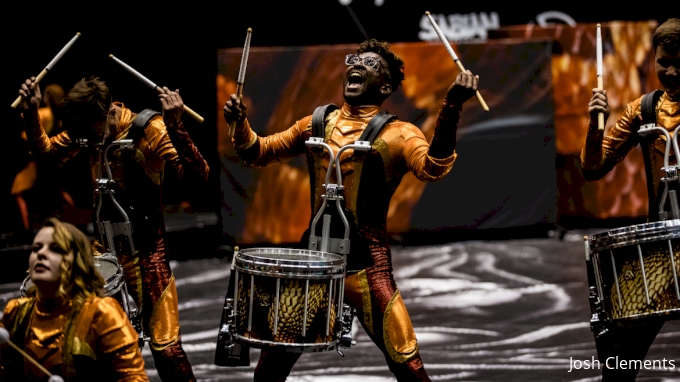 ---
Join the Conversation on Social
Follow us on Twitter @FloMarching.
Follow us on Instagram @flomarching.
Like us on Facebook.