2022 WGI Percussion Indianapolis Regional
Your Guide To The 2022 WGI Percussion Indianapolis Regional
Your Guide To The 2022 WGI Percussion Indianapolis Regional
Your Guide To The 2022 WGI Percussion Indianapolis Regional streaming LIVE on FloMarching on March 5th-6th.
Feb 28, 2022
by Natalie Shelton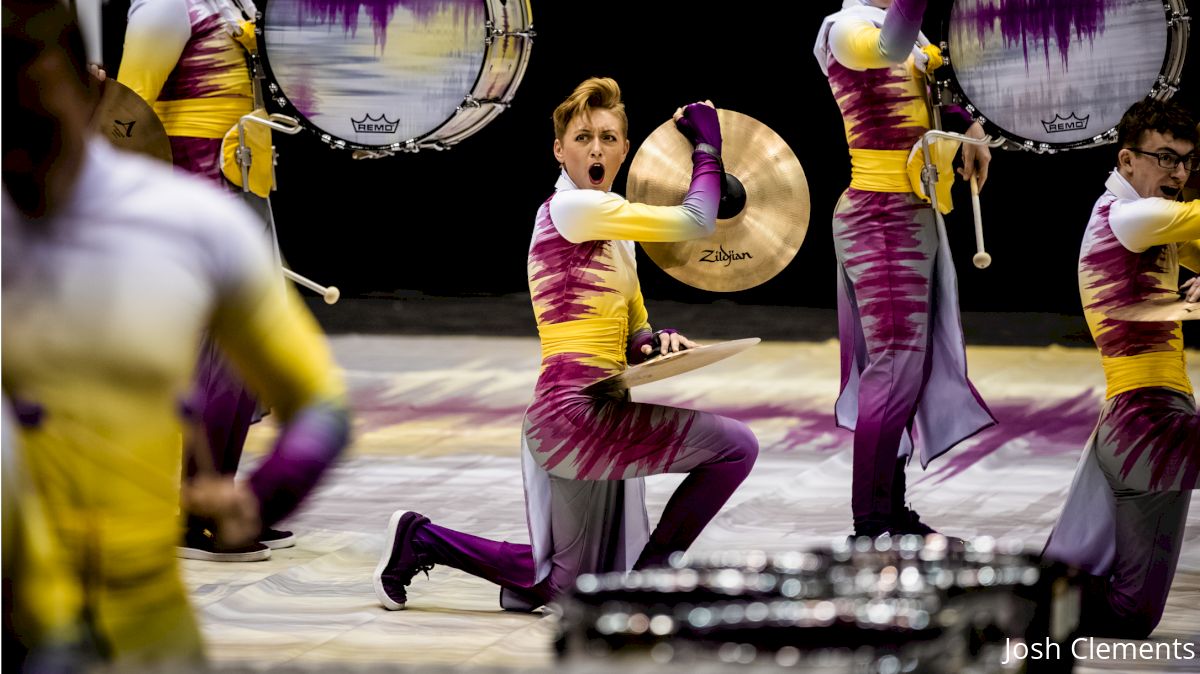 Percussion competition is starting to heat up as we head into March, and fans can expect a lot of exciting performances right out of the gate at the Indianapolis Regional on March 5th and 6th. Just over 40 groups are on the weekend's slate with big turnouts in the Scholastic A, Scholastic Open, and Independent World classes. Get ready to be wowed by eight IW ensembles: Rhythm X, Music City Mystique, Veritas, Cap City Percussion, ConneXus, 4th Wall, Redline, and MBI Indoor Percussion. Scholastic World groups Avon HS, Center Grove HS, Fishers HS, and Franklin Central HS will also be in attendance, along with Scholastic Open groups Goshen HS, Zionsville Community HS, Kettering Fairmount HS, and more.
The 2022 WGI Percussion Indianapolis Regional will be available to watch LIVE on March 5th-6th. Stream or cast from your desktop, mobile device, or TV. Now available on Roku, Fire TV, Chromecast and Apple TV. Don't forget to download the FloSports app on iOS or Android so you can watch on the go! Don't have a FloMarching account? No problem - SIGN UP HERE.
Current Entries
Scholastic A
Southgate Anderson HS
Northeastern HS
Noblesville HS
Southport HS
Kickapoo HS
Westfield HS
Perry Meridian HS
Central Crossing HS
Northview HS
Olentangy Liberty HS
Hamilton Southeastern HS
Beavercreek HS
Greenwood HS
Franklin Community HS
Independent A
Fruitport Independent Percussion
Vortex Percussion
Scholastic Concert A
Lewis Cass HS
East Central HS
Penn-Trafford HS
Scholastic Concert Open
Scholastic Concert World
Scholastic Open
Goshen HS
Greenfield-Central HS
Brownsburg HS
Victor J. Andrew HS
Zionsville Community HS
Plainfield HS
Kettering Fairmount HS
Decatur Central HS
Independent Open
Triple Crown
Freedom Percussion
Cap City 2
Scholastic World
Fishers HS
Franklin Central HS
Center Grove HS
Avon HS
Independent World
MBI Indoor Percussion
Redline
4th Wall
ConneXus
Cap City Percussion
Music City Mystique
Veritas
Rhythm X