2022 WGI Guard San Antonio Regional
SOCIAL ROUNDUP: An Outpouring Of Excitement After WGI Week 1
SOCIAL ROUNDUP: An Outpouring Of Excitement After WGI Week 1
Social media exploded with excitement for WGI Week 1 after the San Antonio Guard Regional + various Percussion premier shows.
Feb 8, 2022
by Natalie Shelton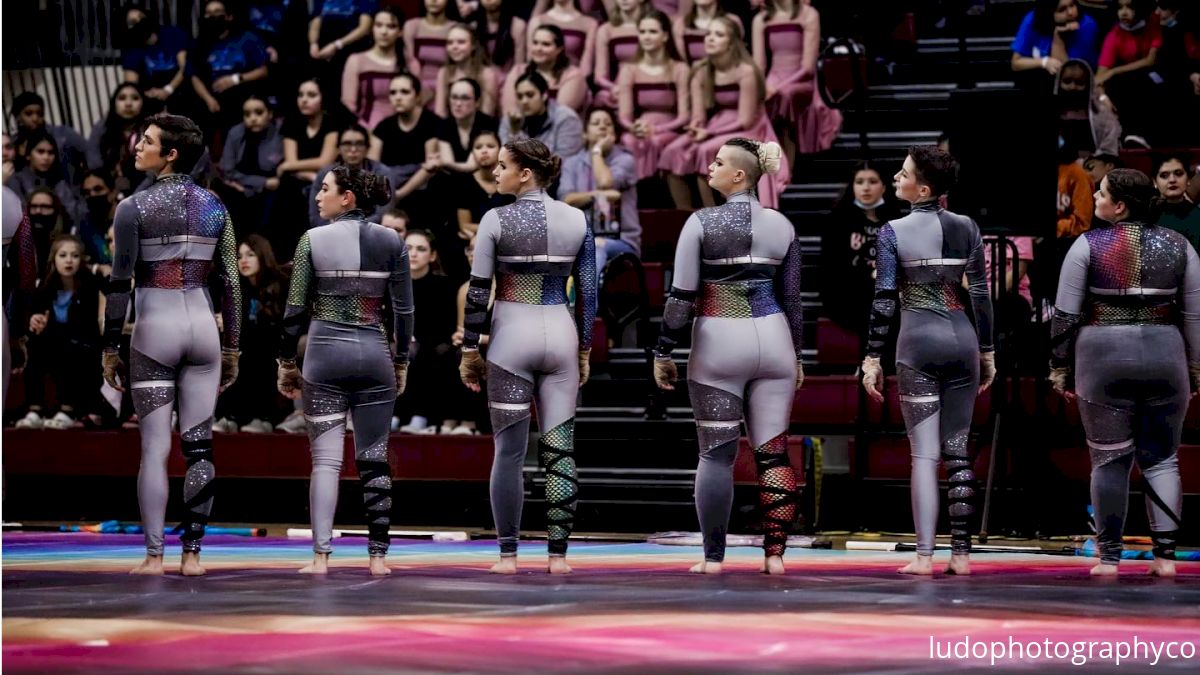 February 5th marked the official start to the 2022 WGI competition season, and fans couldn't have been more excited to see groups back on the floor after a 700+ day hiatus due to the COVID-19 pandemic. Here are some of our favorite moments from around the country, as seen on social media:
Great Performance @ The WGI San Antonio Regional 💜

We took 4th Place in the WGI Scholastic Open Division!

Next Stop WGI Houston.#wgisanantonio #wgihouston #earlwarren #HouseOfDeVil #cruella pic.twitter.com/U4hDJltm3j

— Earl Warren HS Colorguard (@WarrenhsCG) February 6, 2022
2022 @rccdrums quad break. New @LudwigDrumsHQ by @LudwigMusser . Check 'em out now! Also featuring @EvansDrumheads and @promarksticks #wgi2022 #drumline #percussion #riversidecommunitycollege pic.twitter.com/t2QNVGkIqK

— DrumlineAV (@DrumlineAV) February 6, 2022
So incredibly happy WGI is back! Congratulations to all of the performers, volunteers, parents, instructors, directors, designers, administrators who put in the WORK to ensure this day would happen! It's ok to not be perfect, or to have a hole. We're back! @WGItweets #wgi22

— Michael Gaines (@michaelgaines) February 5, 2022
If you're interested in checking out the scores from the first weekend of competition, you can navigate to the 'Scores' page here.
What were your favorite moments from Week 1 of the 2022 WGI competition season? Leave your comments below!
---
Join the Conversation on Social
Follow us on Twitter @FloMarching.
Follow us on Instagram @flomarching.
Like us on Facebook.