2021 USBands National Championships Open Class
USBands/WBA Weekend Preview: November 6
USBands/WBA Weekend Preview: November 6
Jeff Griffith previews all of the WBA and USBands events coming LIVE to FloMarching this Saturday, November 6.
Nov 5, 2021
by Jeff Griffith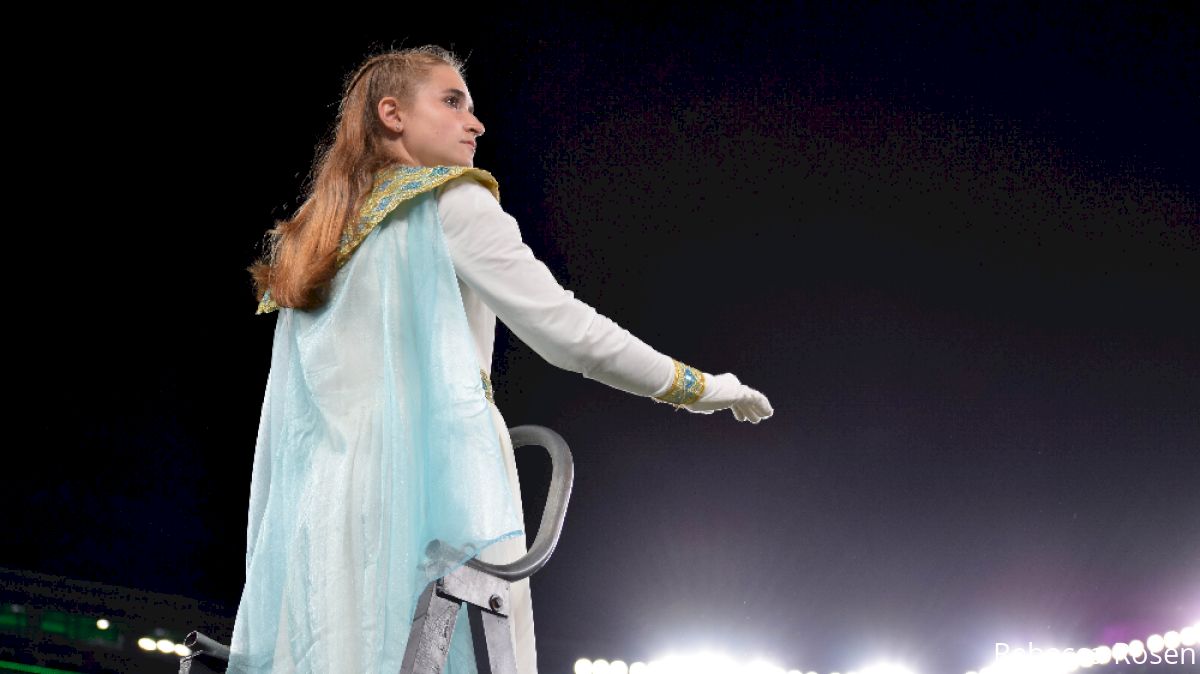 It's officially November, and the fall marching band season is down to its final couple of weeks.
The first full season of competitive fall band back from the COVID-19 pandemic has been one for the books, and if you haven't been able to tune in, there's no better time than November, as elite bands across the country put the finishing touches on their 2021 shows.
As such, the USBands and WBA circuits both feature an array of compelling events this weekend, all set for Saturday, November 6, scattered across eight different states.
Here's everything you need to know about what you can catch this weekend on FloMarching between two of the nation's premiere high school marching band associations:
USBands National Championships — Open Class
Saturday's Open Class event at MetLife Stadium in East Rutherford, New Jersey, features 47 bands in total — five in Open Group 1, seven in Open Group 2, seven in Open Group 3, eight in A Class Group 4, two in A Class Group 5, nine in Open Group 4, three in Open Group 5, and six in exhibition.
If that sounds like a loaded list, it's because it is.
In terms of some of the more intriguing competitive storylines, there are several, but many of them exist in the top competitive tiers. Among Open Class Group 4, four well-known Connecticut bands — all of which met just this past Wednesday, with Norwalk earning a close win — will meet up with several of the Mid-Atlantic's top bands.
That list includes Hillsborough, which just won a New Jersey state title, and North Penn, which earned top marks at last weekend's Mid-Atlantic Regional.
USBands National Champions — A Class
It's open season, competitively-speaking, at the A Class National Championships, as nearly 40 groups compete across just three classifications — A Class Groups 1, 2 and 3.
Representatives from six different northeastern states will compete for top marks at one of the most storied venues in marching music: Allentown, Pennsylvania's J. Birney Crum Stadium.
Of the 37 groups in total, 15 will compete in Group 1, while another 16 will go head-to-head in Group 2. Of the 16 Group 2 ensembles, more than half are fresh off of the hotly-contested New Jersey State Championships a week ago. While last Saturday's winner won't be in attendance in Allentown, the two that tied for second place — Allentown (NJ) and Lenape Valley Regional — will be both looking to turn their deadlock into a first-place finish,
They'll go up against several contenders, including Central Bucks East — which won a Pennsylvania state title two weeks ago.
USBands Southern States Championships
Just twelve total bands will be competing this weekend in Chattanooga, Tennessee, but exactly half of them will be in the Open Class Group 5 division. Of those six, they're headed to University of Tennessee-Chattanooga from all over the place, representing four different southern states.
For all dozen groups, the Southern States Championships will be their first appearance in a USBands event in 2021.
USBands Remo Invitational — Houston & Austin
33 different Texas bands will compete in the USBands season's final trip to the Lone Star State, with two different events — one in Houston and Austin.
Both events will feature a full Prelims round, as well as a set of Finals performances, with 13 in Houston and 12 in Austin.
Read More in depth about Saturday's USBands Remo Invitational in Austin
---
WESTERN BANDS ASSOCIATION
The San Jose event features 22 bands in total, distributed relatively evenly across divisions 1A-5A, with one in exhibition.
Of the 5A groups, it's been seveeral weeks since any of them met head-to-head in WBA competition; Amador Valley, Castro Valley and Foothill all saw one another in early October, with Foothill holding a commanding advantage. Homestead, a consistent contender among California schools, will also appear in the 5A category.
Saturday's event in Chino, California, will featured a head-to-head matchup many marching music followers are quite familiar with — especially in indoor percussion spheres — in another meeting of Chino Hills and Ayala. The two last met on October 23, with Chino Hills holding an advantage of 2.3 points.
A pair of 4A contenders — Carlsbad and La Cañada — will also meet up in Chino for the first time in WBA competition this season.
Golden State Tournament of Bands
Up in Clovis, a variety of California bands — 15 in total — will face off in preparation for next weekend's WBA regional events. Five unique Clovis area high schools will all be in attendance, with three going head to head in the 5A division: Buchanan, Clovis East and Clovis North.
All three of those groups met on October 16, with Clovis North holding the lead. Obviously, though, plenty can change in three weeks' time during a high school band season.
---
About USBands & WBA
USBands
from usbands.org/about
Since its first event in 1988, USBands has supported the development of scholastic performing ensembles through exceptional service, high quality adjudication and world class venues. Over the past 32 years, USBands has expanded to include thousands of bands in 150+ marching band, indoor and concert band events nationwide.
Our guiding principle is to provide ensembles, regardless of style, size and experience, an opportunity to be successful while allowing students to benefit from their involvement with scholastic music. The rules that govern USBands events are minimal by design. USBands prides itself on a user-friendly approach to support and service, in which directors and performers can fully enjoy the performance process without the concern of overly punitive rules and penalties.
Western Bands Association
Western Band Association exists to ensure a high quality, educationally sound performing experience in full support of the total band program.
WBA believes that competition is a means to encourage and reward creativity, artistry and excellence in design and performance while providing a vehicle that will educate all students in such a way that they will grow to understand and evolve to the greatest level of their potential. It is our intent to encourage and reward the training that augments the development of quality musical and visual skills.
Remaining 2021 Event Schedule
November 6
2021 WBA Independence Band Tournament
2021 WBA Golden State Tournament of Bands
2021 USBands National Championships Open Class
2021 USBands Remo Invitational - Houston
2021 USBands Remo Invitational - Austin
2021 USBands Southern States Championships
2021 USBands National Championships A Class
November 13
2021 WBA Regional Championships - Trabuco Hills Tournament in the Hills
2021 WBA Regional Championships - Kingsburg Viking Classic