2021 USBands National Championships A Class
Weekend Preview: 2021 USBands National Championships
Weekend Preview: 2021 USBands National Championships
With more than eight different competitions occurring simultaneously on Nov 6, it's going to be a packed weekend of live events on FloMarching.
Nov 5, 2021
by FloMarching Staff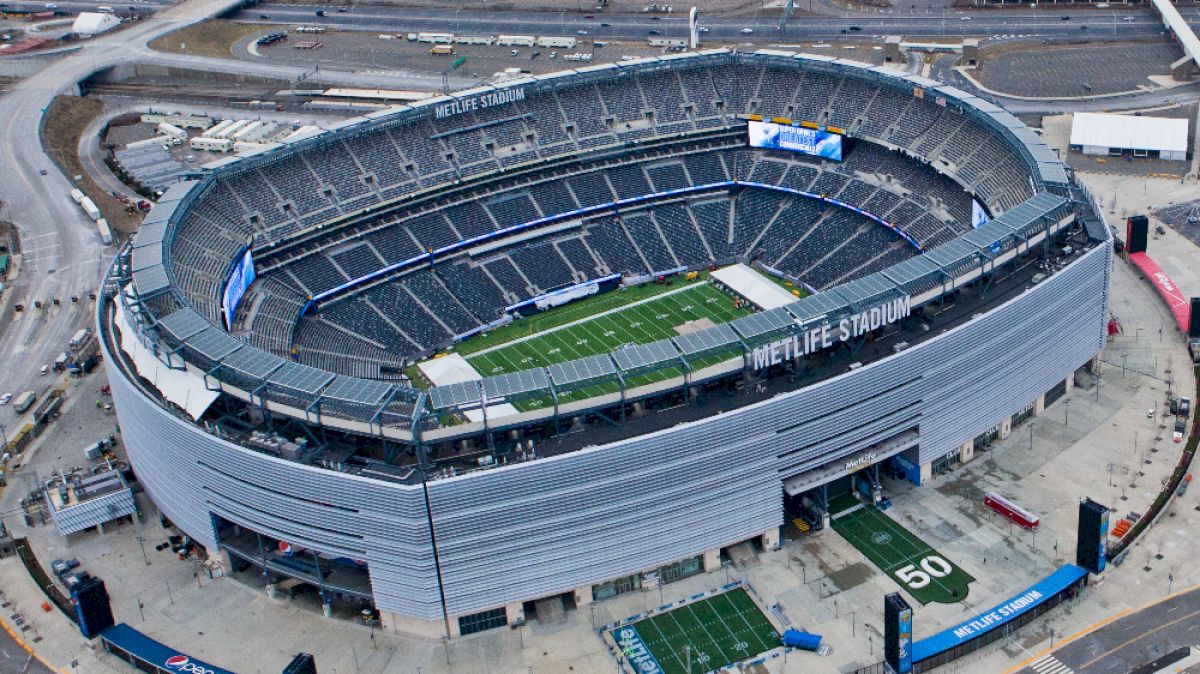 Written by Rebecca Rosen.
This Saturday is going to be a big day for high school bands. With more than eight different competitions occurring simultaneously on the 6th, including USBands Open and A Class Nationals, USBands Remo Invitationals in Austin and Houston, and the USBands Southern State Championships. Let's take a deeper dive into two of the largest events happening this weekend; the two USBands National Championship competitions.
USBands A Class National Championships will be held at J. Birney Crum Stadium in Allentown, Pennsylvania, famously the home of The Cadets.
Thirty-seven A Class bands from six different states will be competing for national titles. This event will definitely have some stiff competition; in Group 1A alone, ten of the fifteen bands competing have placed first at another competition this season.
Their lower placements are nothing to scoff at either; Mainland Regional's 76.4-point first place win at the Yamaha Cup has since been surpassed by their competitors Delaware Valley Regional High School and Weehawken High School, who scored 79.500 and 79.400 to take 9th and 10th place respectively at the New Jersey State Championships on October 30th. Delran High School, who took first at the NJ State Championships with a score of 86.700, will also be competing in the 1A category at Nationals. North Warren Regional High School, as well as Bayonne High School and Hackettstown High School, who placed 2nd, 3rd, and 6th at NJ States, will also be in attendance. Upper Darby High School from Drexel Hill, PA, who took first place at Pennsylvania States, and Oceanside High School from Oceanside, NY, who clinched second at the NY State level, will also be competing in Group 1A Saturday.
Other notable bands in attendance include Garden City High School, from Garden City, NY, who placed first in Group 2A at the New York State Championships, Central Bucks East High School, from Doylestown, PA, who took home first place in Group 2A at the Pennsylvania State Championships, and West Milford High School, from West Milford, NJ, who took first in Group 3A at the New Jersey State Championships with a score of 92.500.
The Kutztown University Marching Unit will also be performing in exhibition between the Group 2A and Group 3A performance blocks.
While all of that is happening in Pennsylvania, ten A Class and thirty one Open Class bands will be competing at the USBands Open Class National Championships at MetLife Stadium in East Rutherford, New Jersey.
Several high schools will also be performing in exhibition, as will the University of Connecticut Marching Band, who will be performing their 2021 exhibition show "Hemosa Dia."
The Trumbull High School Marching Band, who previously competed in Bands of America and took home the 2016 BOA Newark Regional Championship title in 2016, will be competing at USBands Open Nationals in Group 4 Open. The Trumbull, CT-based band scored 90.900 points at the USBands New England State Championships with their 2021 program "Do-Over(ture)," placing third below Norwalk High School (94.00 points) and Southington High School (93.00). All three bands will be in attendance on Saturday, where they will face tough competition like North Penn High School from Lansdale, PA, whose show "Sky Bound" recently took first place with a score of 92.500 points at the USBands Mid-Atlantic Regional.
The first and second place New Jersey State Championship 4 Open winners, Hillsborough High School, from Hillsborough, NJ, and Edison High School, from Edison, NJ, are also coming into Nationals strong, boasting State scores of 93.700 and 92.200 respectively. Hillsborough's score was the highest awarded at the event, beating out South Brunswick High School in Group 5 Open by 0.1 point. South Brunswick will be competing at Nationals as well, taking on mammoth music programs like the John P. Stevens High School band from Edison, NJ, who placed second at this same event in 2019 and second at the BOA Regional Championships in 2018. Dartmouth High School, the third band competing Saturday in Group 5 Open, took first at the New England State Championships on October 28th with a score of 96.500.
Other bands to keep an eye out for at this event include Council Rock High School South from Holland, PA, who placed first in Group 3 Open at the USBands Pennsylvania State Championships, and Calvert Hall College High School Marching Band from Baltimore, MD, who saw a 0.7 point increase from the Maryland-Virginia State Championships to the Mid-Atlantic Regional in Group 2 Open. Blackstone-Millville Regional High School from Blackstone, MA also promises to be a tough competitor in Group 3 Open. The Blackstone-Millville Chargers Marching Band's 2021 program "Oz" scored 93.700 points at the New England State Championships on October 30th, a whopping 3.2 point increase from their October 23rd performance at the Robert E. Fitch High School competition.
There are also several A class bands competing, including New Providence High School, from New Providence, NJ, who took first place in Group 4A at the New Jersey Open Class State Championships, and Port Chester High School from Port Chester, NY, who came in first at the New York State Championships on 10/24/21.
The entire event is guaranteed to be one that will be worth watching. You can find it as well as the A Class Nationals streaming on FloMarching.
About USBands & WBA
USBands
from usbands.org/about
Since its first event in 1988, USBands has supported the development of scholastic performing ensembles through exceptional service, high quality adjudication and world class venues. Over the past 32 years, USBands has expanded to include thousands of bands in 150+ marching band, indoor and concert band events nationwide.
Our guiding principle is to provide ensembles, regardless of style, size and experience, an opportunity to be successful while allowing students to benefit from their involvement with scholastic music. The rules that govern USBands events are minimal by design. USBands prides itself on a user-friendly approach to support and service, in which directors and performers can fully enjoy the performance process without the concern of overly punitive rules and penalties.
Western Bands Association
Western Band Association exists to ensure a high quality, educationally sound performing experience in full support of the total band program.
WBA believes that competition is a means to encourage and reward creativity, artistry and excellence in design and performance while providing a vehicle that will educate all students in such a way that they will grow to understand and evolve to the greatest level of their potential. It is our intent to encourage and reward the training that augments the development of quality musical and visual skills.
Remaining 2021 Event Schedule
November 6
2021 WBA Independence Band Tournament
2021 WBA Golden State Tournament of Bands
2021 USBands National Championships Open Class
2021 USBands Remo Invitational - Houston
2021 USBands Remo Invitational - Austin
2021 USBands Southern States Championships
2021 USBands National Championships A Class
November 13
2021 WBA Regional Championships - Trabuco Hills Tournament in the Hills
2021 WBA Regional Championships - Kingsburg Viking Classic