2021 DCI Celebration
One Reason To Watch Every 2021 DCI Corps At The DCI Celebration
One Reason To Watch Every 2021 DCI Corps At The DCI Celebration
Read through one reason to watch each drum and bugle corps this week at the DCI Celebration, coming LIVE exclusively to FloMarching, August 12-14.
Aug 10, 2021
by FloMarching Staff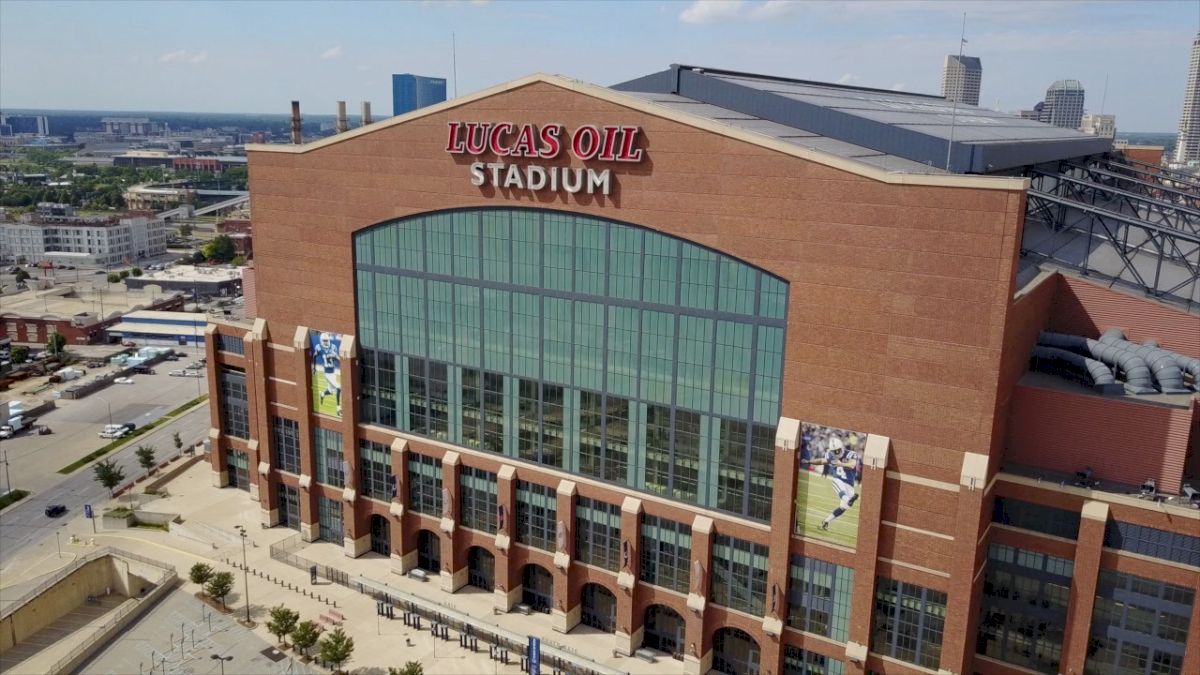 Don't miss the last week of action coming LIVE to FloMarching including live streams, behind-the-scenes content, archives with sound, and more!
Behind the Scenes | Documentaries | DCI Archives (with sound)
---
The Academy, "Exposed"
It's their 20th anniversary! Based on what we've seen from the uniforms, the repertoire, and the show's visual branding in terms of digital media, it appears that the Arizona corps is taking a stark new direction in 2021; the uniforms alone are by far the most modern take on costuming The Academy has deployed in its two decades.
Blue Stars, "@ the Top of the World"
Watch 2021 Blue Stars archives with audio and other content.
Of all of this year's productions, there might be no more recognizable and accessible repertoire than Blue Stars'. Why? It's all from In the Heights! We've seen Lin Manuel Miranda's music before at the DCI level, but a full show of it is a brand-new — and very welcomed — prospect.
Bluecoats, "Lucy"
Watch 2021 Bluecoats archives with audio and other content.
It's pretty simple; it's Beatles music Part II. Obviously, 2019's "The BLUECOATS," was much more than a "Beatles show," and 2021's "Lucy" follows the same trend. All signs point to this year's production being a much more psychedelic take on the music of the Fab Four, but the Canton corps' 2019 program proved they can tackle the many different styles of Beatles music.
Blue Knights, "Always"
Watch 2021 Blue Knights archives with audio and other content.
Let's go with two; "What a Wonderful World" and "Lovely" by Billie Eilish. The two pieces play well together, they're both beautiful songs, and the Denver corps' show utilizes gorgeous melodies like these to craft a very compelling "tribute" type of show.
Boston Crusaders, "Zoom"
Watch 2021 Boston Crusaders archives with audio and other content.
Gigantic video screens. There's so much more to be excited about with this show, but in terms of exciting prospects specific to Boston, it's hard to overlook the four humongous video boards on the field.
The Cadets, "shall ALWAYS be…"
Watch 2021 The Cadets archives with audio and other content.
All of the classics. It's "Simple Gifts." It's "Dancer in the Dark." It's "Far and Away." It's 2014, 2005, 1995. It's iconic Cadets. It's that simple.
The Cavaliers, "Live! From the Rose"
Watch 2021 The Cavaliers archives with audio and other content.
This show is packed with Cavaliers energy, but no moment is more fierce than the ballad, Seal's "Kiss from a Rose." After the ballad the Rosemont corps put on the field in 2019, this one packs the same electricity with a very different tone.
Cincinnati Tradition, "GRUNT!"
Coming over to the DCI Celebration from the all-ae DCA ranks, Cincinnati Tradition has a very recognizable opener for the drum corps ear. The corps' 2021 production features Peter Graham's "Journey to the Center of the Earth" — which was featured in Santa Clara Vanguard's "Babylon."
Colts, "Leap of Faith"
You can't talk about accessible and hummable tunes in 2021 without talking about Colts. This show has a little bit of ABBA, a little bit of George Michael, and throws in some "Rainbow Connection," and the members emit so much joy and energy in the process.
Colt Cadets, "Apart Together"
If there's one thing Colts and Colt Cadets both have in common in terms of design this year, it's fun repertoires. One of the highlights of Colt Cadets' program is without a doubt Kendrick Lamar and The Weeknd's "Pray for Me," as featured on the Black Panther soundtrack.
Crossmen, "Your Move"
Watch 2021 Crossmen archives with audio and other content.
Crossmen's theme this year is straightforward and accessible; on its head, it's about chess. A theme such as this one allows Crossmen to simply be energetic and entertaining with the content of their show, and as has been the case for the San Antonio corps in recent years, they do just that.
Genesis, "There's No Place Like Home"
This isn't the first time Genesis has offered a take on The Wizard of Oz, but the specific choice of title wording makes it clear; there's more to this show, and an added bit of emotion as a result. And of course, "Somewhere over the Rainbow" is always enjoyable listening.
Gold, "Speakeasy"
Gold's program is exactly what you'd expect from the title; it's fun. This is the first time in recent years that Gold hasn't utilized majority original music, and while its original works have done a fantastic job of painting the sonic portrait Gold is looking for in each of its designs, the songs on this year's setlist — including "Proud Mary" by John Fogarty — are very enjoyable listening.
Madison Scouts, "Between the Lines"
Watch 2021 Madison Scouts archives with audio and other content.
Pretty much everything in this repertoire could be categorized as "classical," and yet the show rocks out from start to finish. Scouts present an energetic, modern and bold take on well-known pieces like "Fur Elise," "Eine Kleine Nachtmusik," and "In the Hall of the Mountain King." Most notably, though, the 2021 Scouts break out a bit of their history with a patented rotating company front.
Mandarins, "Beyond the Canvas"
Watch 2021 Mandarins archives with audio and other content.
"In the Air Tonight" certainly jumps off the repertoire page, but "Stand Up" from Harriet may take the cake. It's the first time we've seen Mandarins truly jam out during the corps' recent renaissance, and they pack plenty of soul and emotion into the gospel song.
Music City, "Circuloso"
This year, Music City's rocking with a totally original setlist of music, and a very open-ended theme, all around the concept of a circle.
Pacific Crest, "eX"
We saw the SoCal corps wow the audience with an energetic pre-closer movement in 2019, and — while this year's has a very different tone than 2019's use of "Insight" by Haywyre — "Feeling Good" is another toe-tapping and blood-pumping moment for Pacific Crest.
Phantom Regiment, "Harmonic Journey"
Watch 2021 Phantom Regiment archives with audio and other content.
It's a program 18 years in the making; it's a modern take on an all-time classic from 2003. That's all you need to know.
River City Rhythm, "Coming to a Town Near You"
Simply put; it's the circus! Diving deeper, though, River City Rhythm is playing some very toe-tapping pieces. If you've spent any time on Tik Tok in the last couple of years, you'll immediately notice The Weeknd's "Blinding Lights" when you take in River City Rhythm's 2021 production.
Spirit of Atlanta, "Legend of the Bottle Tree"
Watch 2021 Spirit of Atlanta archives with audio and other content.
Spirit of Atlanta has, for the past couple years, been energetic and in-your-face with its designs. This year takes things a different direction, and it's very interesting to see a new side of the Georgia corps. Musically, a major highlight is, without a doubt, Spirit's ballad treatment of Jeff Buckley's "Lilac Wine."
Troopers, "Unleashed"
The title says it somewhat clearly, but I'll say it for emphasis, this show has so much energy. In terms of an electric vibe from a show, Troopers most definitely kicked it up a notch from recent seasons.