If you're as bummed out by all of the coronavirus-related cancellations as we are, then join us here on FloMarching for the next few months as we strive to fulfill all of your marching arts content needs!
We'll be featuring some of our best content from over the years of coverage, plus releasing new articles and videos about your favorite groups from DCI, WGI, and BOA!
Starting next week, Monday, March 23rd, we will be launching "Corps Of The Week" which will focus on one Drum Corps International organization and show off the best interviews, films, and training content that we've captured. We'll also be releasing new interviews with performers, designers, and staff about historical shows and first looks at the casts for the upcoming 2020 season!
WGI World Championships Weeks
Don't want to wait? Check out all of our content from the 2019 WGI World Championships here—Perc/Winds, Guard
Nearly everyone in the marching community was left with a giant hole in their hearts after the cancellation of the 2020 WGI World Championships for all divisions.
In order to help refill their hearts with marching arts, we'll be going crazy with WGI content across all of our platforms on April 1-4 and April 15-19. We'll be streaming WGI content all day on FloMarchingTV when people would have been watching preliminaries and semifinals.
We'll also be taking a look back at some of the most iconic shows and highlighting the best parts of WGI's past which make it so magical to us today.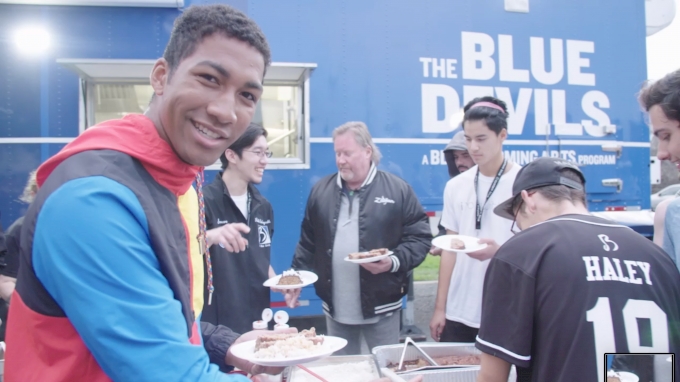 Corps Of The Week
March 23rd - The Blue Devils (first look at 2020 brass/percussion)
March 30th - Boston Crusaders (first look at the 2020 brass)
April 6th - Bluecoats
April 13th - Santa Clara Vanguard
April 20th - Carolina Crown
April 27th - The Cavaliers
May 4th - Blue Knights
May 11th - Blue Stars
May 18th - The Cadets
May 25th - Mandarins
June 1st - Phantom Regiment
June 8th - Crossmen
Each week we will also be featuring a film from the FloMarching content library and release additional exclusive content including extended interviews and behind the scenes moments!
Coming up: Encore, Onyx, Pulse The Uninvited, On The Road Again: Carolina Crown, Vanguard: Leading the Way, and more!