On The 50 with Dan Schack
NEW EPISODES: On The 50 with Dan Schack
NEW EPISODES: On The 50 with Dan Schack
Coming every Tuesday & Thursday, new episodes of On The 50 with Dan Schack covering the marching arts with top teachers and designers of DCI, WGI, and BOA.
Apr 28, 2020
by Andy Schamma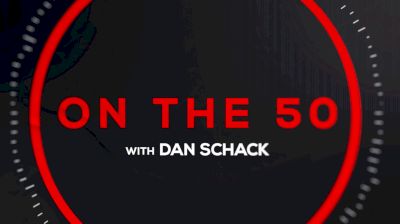 Coming to you from Austin, TX, at the FloSports Headquarters, we're starting a brand new project called "On The 50 with Dan Schack" hosted by designer, educator, and much, much more... Dan Schack. During this show, Dan interviews some of the most sought after designers and educators in the marching arts–period.
They discuss judging, design, arranging, the culture of the groups that are excellent year after year, and some of the thought processes that drive the marching arts into the future. This podcast is for performers, educators, fans, and students.
Check out FloMarching every Tuesday and Thursday for new episodes of On The 50.
New Episodes Coming ALL Summer Long!
Updated May 26 - With the cancellation of WGI World Championships and Drum Corps International's 2020 season taking place since we recorded the first 7 episodes, we wanted to continue this project through the summer as a way for the community to connect with the great educators and designers of the activity in the midst of a drum corps drought that we've never been experienced before.
Guests for June include:
Scott Koter
Carolyn and Lauren Drislane
Travis Peterman
Rick Subel and Andria Foerch
Mike Fantini and Evan Worrell
Lindsey Schueller
Jeff Brooks
Gis Cadieux
Shane Gwaltney
Tyler Edrington and Molly Favret
Brendan and Colin Mason
Mike Leitzke
And that's just June.
But first, who is Dan Schack, anyway?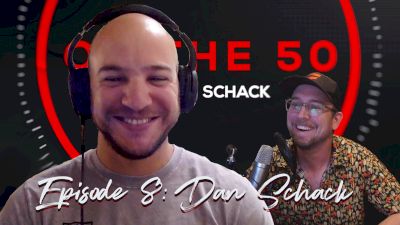 Unlock this video, live events, and more with a subscription!
Get Started
Already a subscriber? Log In