2019 BOA Grand National Championships, pres. by Yamaha
Recap: BOA Grand Nationals
Recap: BOA Grand Nationals
After three days of intense competition, first-time BOA Grand Nationals competitor and finalist Vandegrift was named national champion on November 16th.
Nov 22, 2019
by Jeremiah Wooten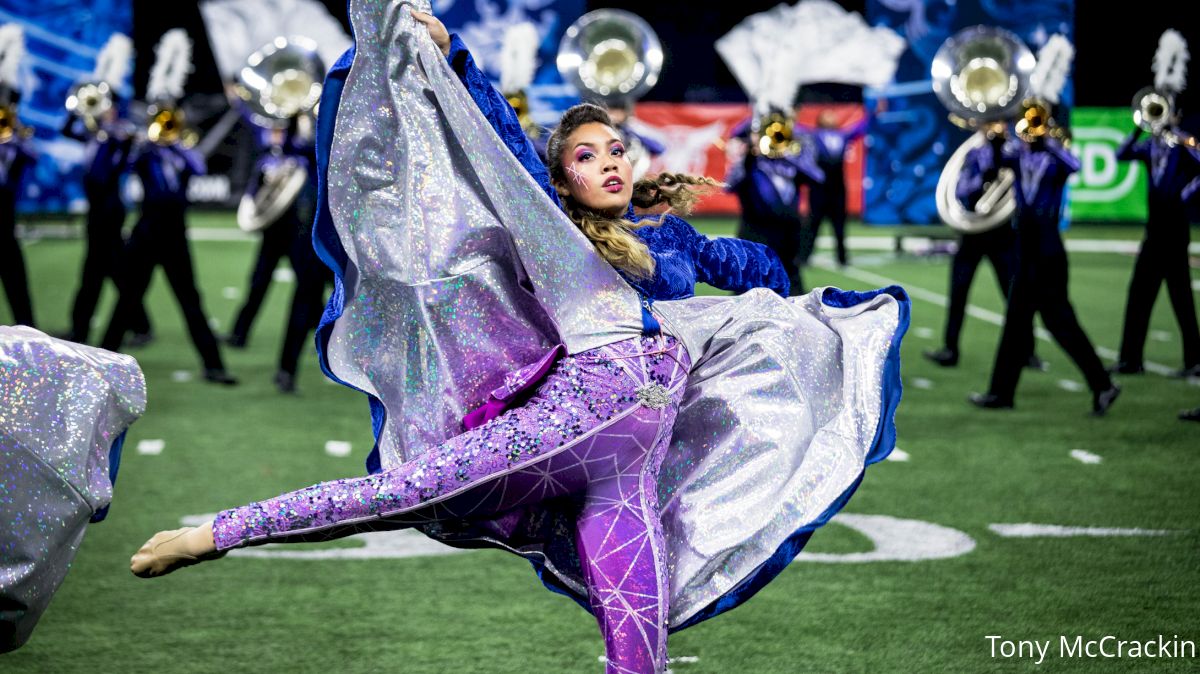 Unlock this article, live events, and more with a subscription!
Get Started
Already a subscriber? Log In
After three days of intense competition, first-time Grand Nationals competitor Vandegrift was named national champion. Many other bands also set their own record placements, earning coveted spots in semifinals and finals.
While finalists are selected based on semifinals results, all 12 finalist bands also finished as the top 12 bands in prelims. Typically there is some movement between prelims and semis, but it appeared judges all weekend were in agreement about which bands were finalist-worthy this year.
National Champion Vandegrift (1st, 97.175) is well-known for their simple and straightforward elegance. In an activity that can so often go overboard with costuming, props, and electronics, their show was simply marching band at the highest level. The drill was executed flawlessly and the music ensemble had perfect balance and alignment. All that combined with an incredibly well-integrated dance team led the band to its first national champion title during their first trip to Grand Nationals. However, finals wasn't the only time Vandy received top marks, they also earned the highest score in prelims, and won class AAAA and swept captions in semifinals.
There are so many moments during their show when it feels like Avon (2nd, 96.70) is just showing off — in all the best ways. Some of the music these students are playing or skills the guard is demonstrating are truly unbelievable, but they make it look simple, almost fundamental. They're also a group that really moves around the field, sometimes literally running in between challenging technical passages or huge tosses. It's no wonder they won the visual caption, but their music contained just as much dynamic energy and every note was placed "in perfect order." This was Avon's 13th consecutive year of top 3 placements at Grand Nationals.
In a testament to their excellent training, Hebron (3rd, 95.55) earned the highest scores from both the music and visual individual performance judge. The show is super ambitious, and includes some of the most challenging music heard all evening. Clearly the judges appreciated that and awarded Hebron the finals award for outstanding music performance.
Carmel (4th, 94.575) had their best run of the season at the best possible time: during finals. From the featured horn soloist to the world class color guard, everything clicked for an unforgettable performance. Three consecutive national championships is certainly a tough act to follow, but these students lived up to those high expectations.
If you're the kind of person who loves big explosions of color, Leander (5th, 94.30) had the show for you. Their jaw dropping ending seemed to get bigger and more colorful each and every performance all season. But it wasn't just the ending, this show was full of captivating moments, including an awesome soloist and percussion feature designed around Britney Spears' iconic "Toxic."
Another of the coolest moments of the night came from Claudia Taylor Johnson (6th, 93.25). Of course no Lion King show would be complete without playing "I Just Can't Wait to be King," but Claudia Taylor took a step forward by including a captivating improv section with back and forth licks from an all-star saxophone and trombone player. Dressed in full head-to-toe lion costumes, these two soloists perfectly captured the moment both visually and musically, before the entire hornline joined in to play the big hit. The entire audience leapt to their feet in a thunderous round of applause, then sat back down to watch the remaining four minutes of this incredibly long and challenging show.
William Mason (7th, 91.425) had the boldest color palette of any group in finals. Their bright pink and yellow spotted uniforms, mixed with tons of similarly colored props created a stage you couldn't look away from for a single minute. With such a huge band stretching from end zone to end zone, there was always something going on in every part of the field. No matter how many times you watch the show, you could always find something new to enjoy.
Just over two tenths behind Mason, The Woodlands (8th, 91.200) had one of the most enjoyable shows of the weekend. The preshow quickly set the audiences expectations and didn't look back. We heard beautiful solos, duets, and some incredibly loud moments where the brass was really rocking out. All that combined with a well integrated visual program created three unforgettable performances.
It may seem odd for a marching band to do a show about mimes. Marching bands are typically loud, while mimes are known for their complete lack of sound. Round Rock (9th, 90.425) took this challenge head-on, and managed to pull it off at an extremely high level. As a group that had a less than ideal start to their season, falling just short of finals at the Austin Regional, finals seemed a long shot about a month ago. But, these students and directors really got to work and took huge strides in just a few weeks. First, making finals at the San Antonio Super Regional, and then here at Grand Nationals. There's no award for most improved, but if there was, Round Rock would be more than deserving.
Less than a point behind was Homestead (10th, 89.80). From intricate and beautiful flowers using guard flags to a perfectly customized Colts helmet tarp to fit the show theme, Homestead left no detail untouched. That same approach was used musically with a powerful sound and strong technical playing throughout.
Separated by less than two tenths, Union (11th, 88.25) and Ayala (12th, 88.10) rounded out the evening's final competition. Both shows had all the familiar aspects of traditional marching band, but with a bit of a fresh take. Union's clever title "The Orchestra's Guide to the Young Person" was exactly that. Through the use of musical selections from "The Young Person's Guide to the Orchestra," Union quickly flips that idea on its head. What begins as the instrumentalists sitting in a set of arcs as if they're about to play a concert, quickly transforms as the students begin to rhythmically stand up, sit down, stand on the chairs, and even lift chairs high in the air. This is all done while the very platforms they're standing on begin to move away, expanding their presence to fill the entire field.
Ayala similarly was unlike any other band in finals. As many California bands do, Ayala had exceptionally strong guard and percussion sections, with much of the show effectively designed to show off those two strengths. In what some may view as a classic dark-to-light show, Ayala's ending was a bit of a twist. Instead of a happy triumphant ending where the color conquers the dark, the show ends with a bit of the darkness creeping back into the props and performers. There's an eerie and reminiscent feeling that elevates the show above the classic tropes.
Fishers and Lawrence Township earned the first two spots out of finals with two unique but attention-grabbing shows. If you have a sweet tooth, Fishers' candy themed show might have made you a bit hungry. There were iconic candies displayed all over the field: chocolates, lollipops, candy canes, and even m&m uniforms on the guard.
Lawrence Township's show also grabbed your attention with they first entered the field, through their outstanding young vocalist's opening monologue. While some bands try to be mysterious when it comes to the true meaning of their show, Lawrence made sure you knew exactly what it was about and how you could join in on the fun and sing along. After the vocalist cued the announcer with perfect timing, the show began and these students didn't look back for 10 minutes of incredible music and dance from Harlem.
Marian Catholic seized the class AA champion title, also sweeping captions. They were just five spots away from competing in finals. The other class medalists were North Hardin and Miamisburg.
Kentucky had a clean sweep of class A awards this year. Bourbon County was named class A champion and won each of the caption awards. First year BOA competitor Estill County won second place, while Beechwood tied Bourbon County for the visual award and won third place.