2019 BOA Grand National Championships, pres. by Yamaha
Bourbon County Turns Disappointment Into Motivation
Bourbon County Turns Disappointment Into Motivation
Although Kentucky had a habit of sending incredible A-Class bands to BOA Grand Nationals—Bourbon County was one of the best in 2019.
Nov 16, 2019
by Jeff Griffith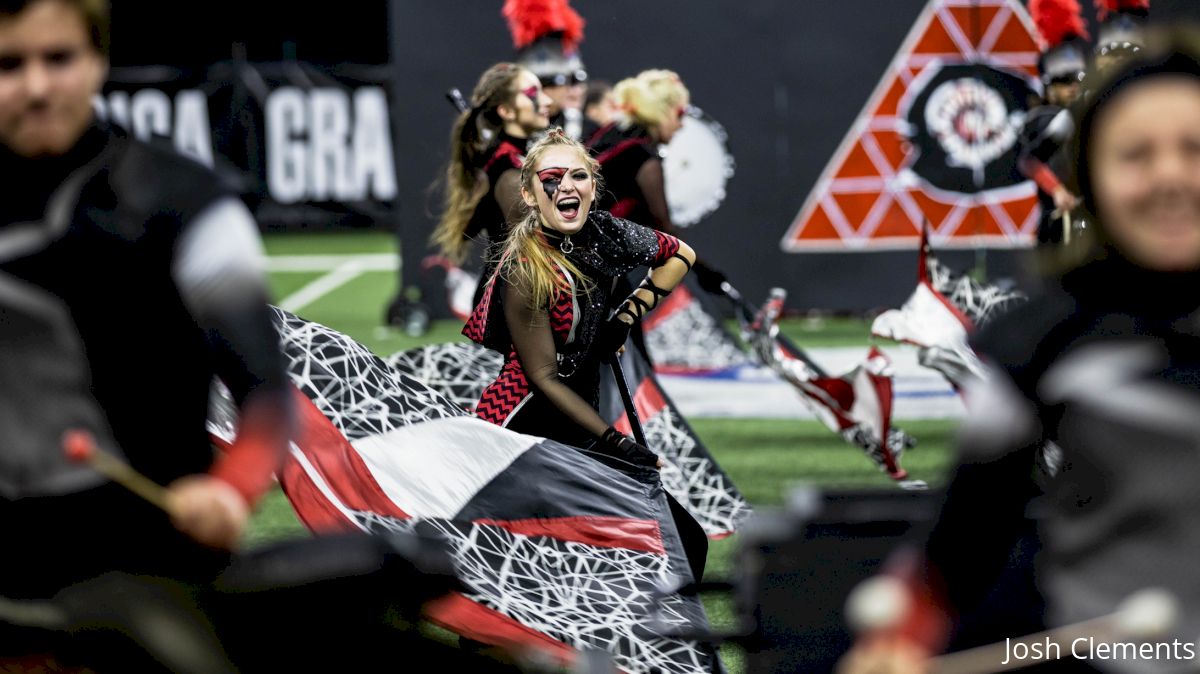 Unlock this article, live events, and more with a subscription!
Get Started
Already a subscriber? Log In
Bourbon County's title defense started in April.
2018 was the Paris, Kentucky band's first time taking home a Class A championship at Bands of America Grand Nationals since going back-to-back in 2009 and 2010. Leading up to last season, Adair County — a fellow Kentucky school — had won four Class A titles in a row.
For Bourbon County, it was good to be back on top; it was really good.
"We had won Class A previously, but it had been about eight years since we had last won it," Bourbon County director Michael Stone said. "And just coming back and being able to do that last year, it was such a confidence boost and such a great accomplishment for our program to have."
But championships, as always, are short-lived.
It's not long before you're right back at square one, only this time around, you're the defending champion; you're the band everyone wants to catch.
That's been Bourbon County's gift and curse in 2019. It's been a motivator, too, to say the least.
"Coming back this year, it was like, 'Guys, we're the national champions,'" Stone said. "And I tell them all the time, 'It's yours to lose.'"
"I can say that and it can sound kind of cocky or condescending," he added. "But really, it's the reality of it, like, if we want to prove that what we did wasn't just a one-time thing or a good luck thing, then we've got to come back with that same standard of excellence."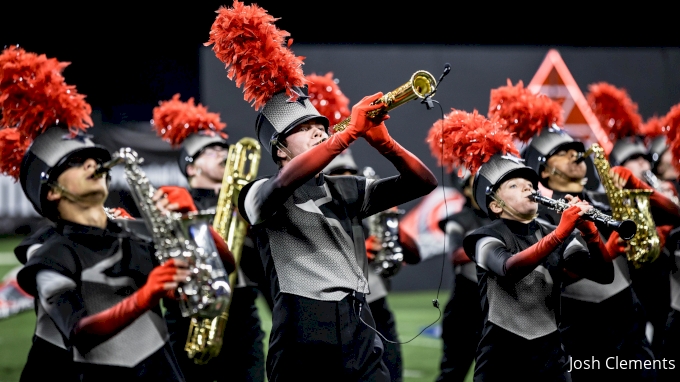 With its title nearly a year in the rearview mirror, Bourbon County came out of the gates red hot this fall. At its first BOA event, the Kentucky Regional Championship in Louisville on September 21, the band took third place in Prelims and fourth in Finals.
The only bands ahead of Bourbon County that night were widely-revered Indiana bands Carmel and Castle, and Franklin, a strong Tennessee program.
Stone didn't believe what he was hearing. His goal had just been to crack the list of 10 finalists.
"Honestly, I was shocked," he said. "We were hoping to make Finals. And we went to the Finals directors' meeting and they called our name in the top five, and I looked at our assistant band director and I was like, 'Are we in the right place?'"
Since then, Bourbon County hasn't checked off all of the boxes on its list of goals this season, but in Stone's eyes, that's okay.
The main goal, as he said is the case every single year, was to earn a state championship title in Kentucky, and ultimately, when that event rolled around, Bourbon County was not on top.
At the end of the day, Bourbon County was just inches away from its ultimate goal, falling to champion South Laurel by one-tenth of a point.
"Yeah, we fell short of that goal," he said. "But I don't think that means that we were unsuccessful. I just think that means that there was a better band that night."
Stone attested, his band was dejected after coming up short in state championships. But the silver lining to that defeat was the spark it provided.
Following a couple of days off, he said the band came out to rehearsals ready to kick into a new gear with Grand Nationals still waiting right around the corner. Despite frigid conditions, Bourbon County lit a new fire for itself.
After all, there was still a title to earn.
"Just being that close fueled our fire for Grand Nationals," he said. "They have just been on it. We were out there in 15-degree weather like everybody else has been, just miserable, but they were pushing through."
It won't be long at all until Grand Nationals are in the rearview mirror. Bourbon County may very well leave Indianapolis with a second-consecutive Class A title. But of course, they very well may not.
That's not a deep point to make, that's simply how competition works. The point is that Stone and his band came here with a competitive goal and still very much hope to achieve it, but at the end of the day, it's not the end-all-be-all.
Stone watched his ensemble put on what he referred to as a "stellar performance" Friday night near the tail end of Grand National Prelims.
To him, that was enough. Everything else that may happen during Saturday's semifinals is gravy.
"It's a competitive activity, so I don't think that anybody, or at least nobody that I really know, enters a competition, not wanting to compete in that competition," Stone said. "But to me, the most important thing is that we have our best performance all the time. I feel extremely proud."