2019 BOA Grand National Championships, pres. by Yamaha
Homestead's 2019 Show "The Reclamation Project" Is More Than A Period Piece
Homestead's 2019 Show "The Reclamation Project" Is More Than A Period Piece
Learn about Homestead's (IN) 2019 show and how the group used it as a launching pad for one of their most impressive seasons ever.
Nov 15, 2019
by Jeff Griffith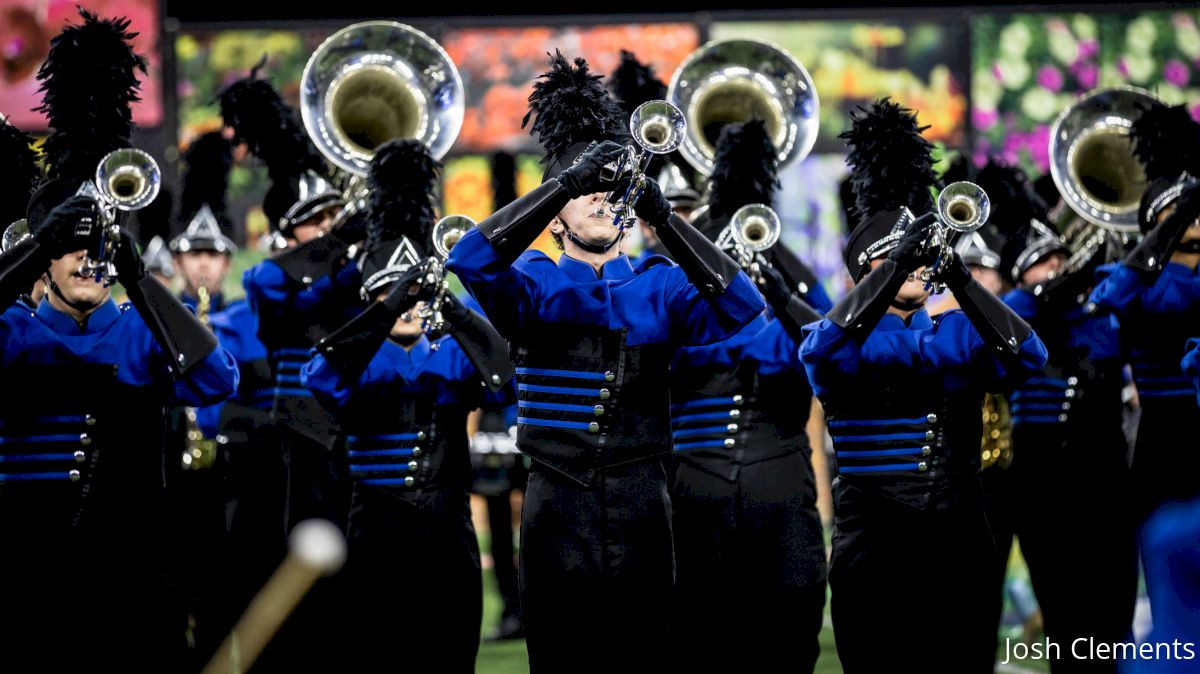 Unlock this article, live events, and more with a subscription!
Get Started
Already a subscriber? Log In
"33 straight state finals appearances," Homestead director Brad Wadkins said. "The last 30 years, we've been in the top four in the state. Six state championships and eight state runners-up."
The Homestead program is an elite one, there's no mistaking it.
But…
"This is the best band that we've had," he added.
That's saying a lot. This is a Homestead program that is, as Wadkins attested, never not among the top tier of competitors at any level or on any platform.
But he stands by it, and it's hard to blame him.
"Especially from a playing standpoint, this is the best playing band that we've ever had," Wadkins said. "They've been amazing all year… They've owned it."
Wadkins knows what he's talking about; he's got a 27-year sample size off of which to base his claims.
As it stands, Homestead has had a characteristically strong season from a competitive standpoint. On the Indiana state circuit, the band earned a bronze medal in the state's highest classification, not far behind local Grand National Champion bands Avon and Carmel.
Homestead finished fifth at the recent Bands of America Indianapolis Super Regional, a truly stacked event that featured not only the best bands in Indiana, but several strong visitors from around middle America.
All in all, there's a solid chance that Homestead is positioned to make back-to-back trips to Grand National Finals after earning eighth at last year's season-ending event.
"We've had a great season, the kids have grown so much, visually and musically throughout the year," Wadkins said. "It's just amazing to see where they are right now and how much they're owning the show, putting their hearts and souls into performing it."
But enough about the scoresheets. What's Homestead been up to between the goal lines?
This year's show is titled "The Reclamation Project," and, in terms of design, it's definitely driven by its visual package.
The production opens with two sets of props designed to resemble the exterior of rusted, old and worn down buildings. A tarp featuring a similarly rusty helmet shape — meant to emulate the Colts helmet at the center of Lucas Oil Stadium's stage — fills the middle of the field.
Over time, the field is revitalized — reclaimed, as the title would suggest. The props are covered with flowers and foliage. The tarp is transformed to display a bright, flowery and colorful image in the same helmet shape.
According to Wadkins, it's a process he's seen take place in his own home city, and in cities across the country.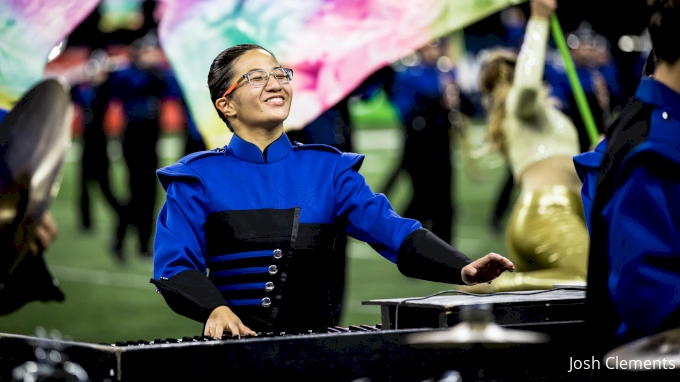 "What it's about is kind of the industrial world taking over and basically everything in ruins," Wadkins said. "Everything's rusted out and depleted, and just in a really bad place. We start the show with one flower, that gets disassembled, and then the seedling kind of fills the field and the flowers then grow up and take over the field and kind of win over the industrial world."
The show's meaning though goes deeper, and that's intentional.
In order to make the show all the more accessible for the young performers on the field, Homestead's designers took the production a step further, explaining a more introspective and accessible metaphor that unfolds in the show.
"There also is a way that the kids can relate to it from a personal perspective," he said. "If you're down and out, you think you've lost hope, there's always another chance, another opportunity. We've kind of shared that information with them to have that glimmer of hope for the future also."
"The Reclamation Project," at its core, though, is an intellectual concept. It's not simple and easy to figure out at first glance.
But that, according to Wadkins, hasn't changed members' excitement towards it.
Maybe the personal connection he mentioned has played a role, but as he attested, the performers have been eating up the 2019 production.
And it shows — it shows on the field, and it shows in the results.
"As designers, you create the product, and then your goal is always to get them to take it over and make it their own, and they just fully bought into it," Wadkins said. "They've believed in the product, they've believed in the music. It's just been a great thing that they've really made their own."