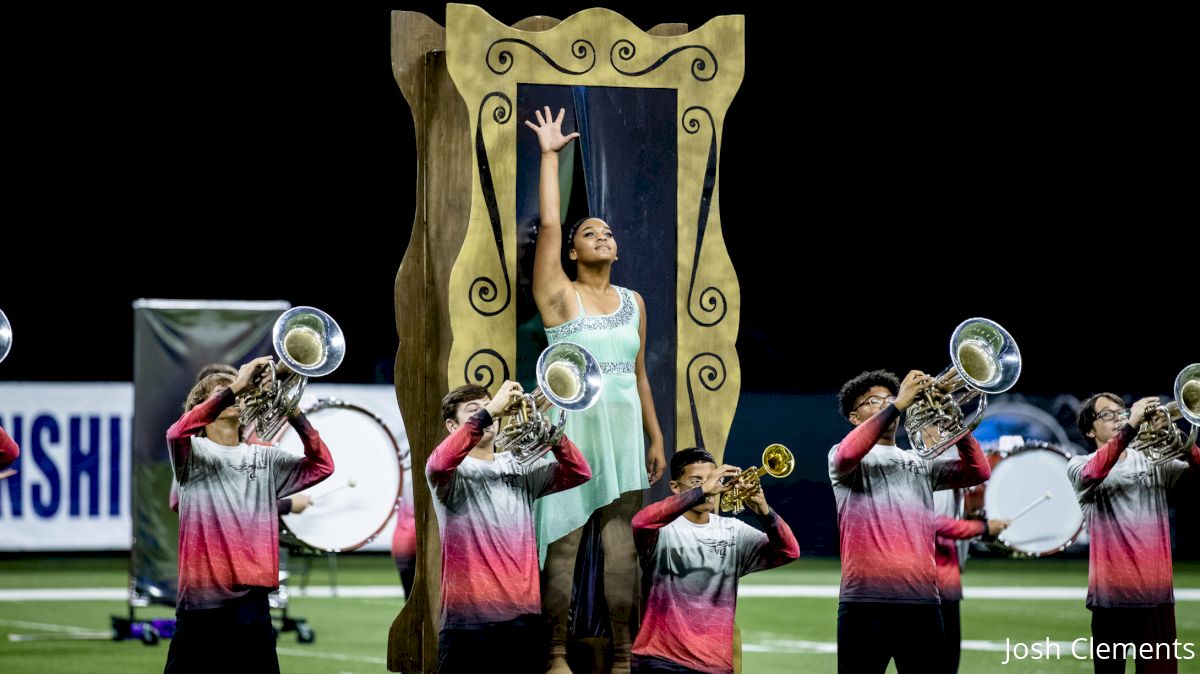 Unlock this article, live events, and more with a subscription!
Get Started
Already a subscriber? Log In
For East River band director Ryan Davenport, Saturday was the culmination of a long journey, literally and figuratively.
In one sense, it took Davenport and the Orlando-based band about 20 hours to reach their destination. More accurately, it was more like eight years—since he'd arrived at the program.
Regardless, taking the field at Lucas Oil Stadium for the Bands of America Indianapolis Super Regional was a formative moment in the band's growth, and an unforgettable memory for each member involved.
"We wanted to bring these kids up here to just kind of get the feel of what this stadium is and to kind of understand what it means to be in this town, since it is the mecca for Bands of America," Davenport said. "We decided to do this and the kids started buying into it, and 20 hours later off the bus, here we are."
The specific process to get to Indianapolis took quite a bit of planning and fundraising; Davenport mentioned that while this idea had been in the works for a long time, plans began to churn in earnest about a year in advance.
The idea of taking the band on a trip was originally a goal Davenport wanted to accomplish within his first five years. By year five, East River was fully prepared to venture a few hundred miles north to Atlanta for a BOA Super Regional at the Georgia Dome.
Indianapolis, of course, was a different animal, presenting the challenge of traveling close to a thousand miles each way.
"It took steady fundraising for about eight months to get us here," Davenport said. "Funds are obviously tight, so we've got to keep it as financially responsible as possible."
"It takes time to build, but we're getting there," he added.
But it was well worth it.
The hope, according to Davenport, was to try and use this weekend's experience to set the foundation for the band's future, and potentially even parlay it into an eventual trip the Bands of America Grand Nationals.
"That is part of the plan," he said. "It's slowly getting these kids involved in BOA and showing them what it takes to get here, and exposing them to the great bands that are here that have been doing it for years. I want them to see that they're all the same age, hopefully they'll start to buy into the process."
Davenport's students are plenty familiar with the BOA scene; that's largely his doing. He's been showing them the live feed of Grand Nationals each of the last several years.
And when you've seen it as the backdrop for countless performances at the height of marching music, the field at Lucas Oil Stadium almost becomes a surreal setting.
Seeing it in person? Standing on it? Performing on it? That's different.
"Oh, they were ecstatic," Davenport said, referring to his band's reaction to the news that they'd be competing at the Indianapolis Super Regional. "Being here on this field, that's a big deal for them right now."
"Everything that I've heard from them has been positive," he added. "They're just in an awe moment, and I know today has been great for them."