Unlock this article, live events, and more with a subscription!
Get Started
Already a subscriber? Log In
This was one of the strongest early season regionals in history. With such close competition and so many outstanding groups, there simply weren't enough finalist spots for each and every band.
Some of those groups that finished just outside of the cut off include Central Hardin, whose 68.60 was just a tenth of a point away from 10th, and Murray, who finished about a half-point behind Central in prelims. Both Kentucky bands should be applauded for their fantastic efforts.
Another surprise group missing from finals was Adair County. Adair received a 2.4-point penalty in prelims, dropping them from 10th place, which would have advanced them to finals, to 16th place, well outside of finals. Penalties are not out of character at this point in the season, however, with how incomplete the shows can be.
CLICK HERE: Photos of all bands @ BOA Kentucky Regional Prelims, by Tony McCrackin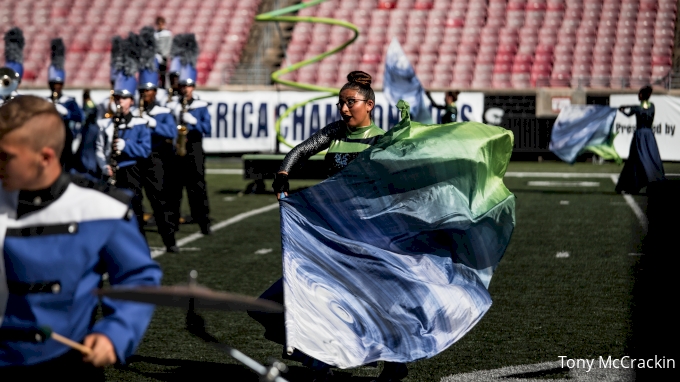 10. Eastern H.S., KY — 69.15
This Louisville local impressed judges and crowds alike this weekend, continuing a streak of finalist positions which began last year at the Oxford Regional. In prelims, the band finished seventh overall and third in class AAA, just behind two bands that are familiar with success on a national scale—Castle and Franklin.
9. DeSoto Central H.S., MS — 70.50
Performing directly after Carmel in prelims is easily the toughest spot to be in, but DeSoto was still able to earn the last spot into finals, and improve upon that placement to finish ninth for the second straight year. Their marionette-themed show was quirky and a blast to watch. DeSoto Central can return to Mississippi proud of what they accomplished this weekend in Kentucky.
8. Anderson County H.S., KY — 71.15
You haven't heard of Anderson County? Well, you certainly have now. They may not have the biggest name in BOA, but they certainly have some visual prowess. The group earned third place from the field visual judge in finals, and second place from the same judge in prelims. Their music and effect scores weren't too far off either. Considering the high caliber of bands at this event, that's a remarkable accomplishment!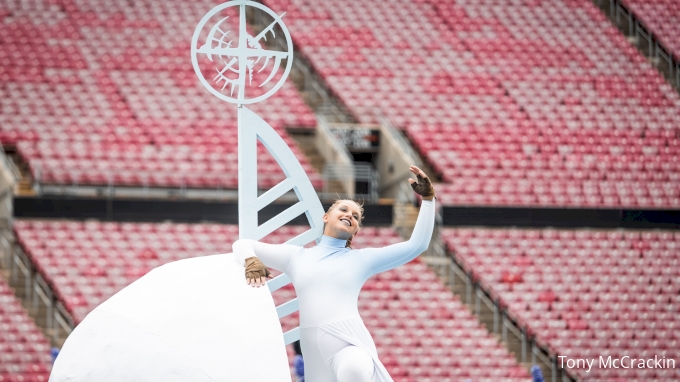 7. Henry Clay H.S., KY — 71.55
Much like Anderson, Henry Clay also had their higher scores in the visual caption. In fact, they were less than a point away from winning visual in class AAA in prelims, outscoring Franklin and Eastern from both visual performance judges. Henry Clay's performance of "Ice World" was a definitely cool start to their season.
6. Fort Zumwalt North H.S., MO — 72.05
In the absence of O'Fallon Township, IL, this year, Fort Zumwalt North from O'Fallon, MO, represented the St. Louis metro well. The band finished second and won visual in their class in prelims, and continued to perform well in finals, finishing sixth overall. North will be heading to both the St. Louis and Indianapolis Super Regionals this season, where they'll be looking to translate their frequent regional finals appearances into Super Regional finals appearances.
5. Franklin H.S., TN — 74.50
Despite a 1.2-point penalty in finals, Franklin still finished among the top half of finalists. Symphonicity continues to excite audiences and judges alike. With their lowest scores coming from the visual caption as the band continues to clean and perfect its visual program, a big jump in score later in the season would not be out of the question.
4. Bourbon County H.S., KY — 75.45
Who said A-class bands can't be competitive? After sweeping captions and earning first in their class in prelims, the reigning national class A champion finished fourth in finals and as high as third in visual effect. This could be the beginning of another national class champion season for Bourbon County.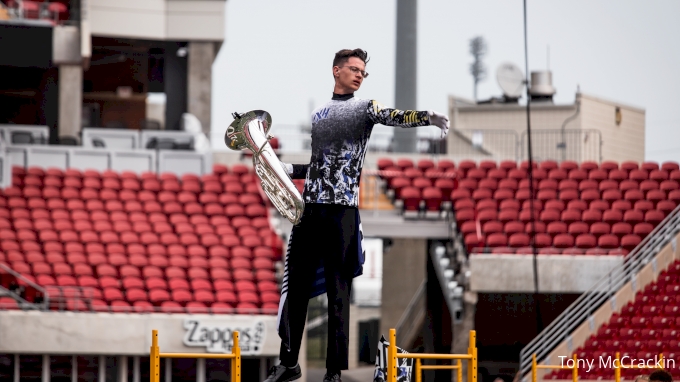 3. North Hardin H.S., KY — 77.55
North Hardin continued their climb, finishing above Franklin for the first time at this regional since 2010. Through the use of props, staging, and show-specific uniforms, "Lost in Translation" crafted a captivating journey that really plays to the strengths of North's identity as a program.
2. Castle H.S., IN — 79.60
Finishing just shy of the 80-point mark at your first BOA show of the season is no small feat. However, in perhaps a more impressive move, the Marching Knights were able to snag a single judge's favor over Carmel in prelims, earning first place by 0.3 points from one of the music effect judges. Castle also won Class AAA in prelims and swept captions. It's clear the season of Mad Hope is off to a great start.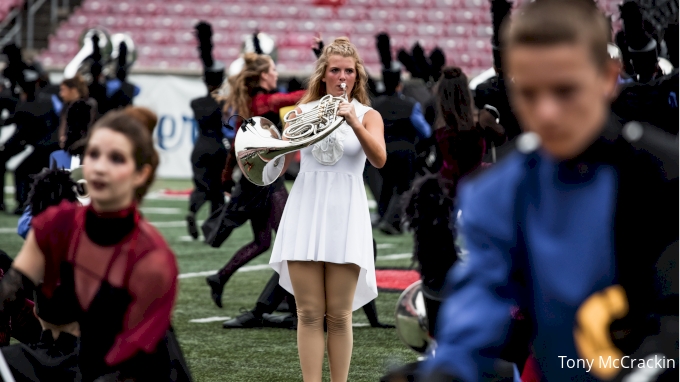 1. Carmel H.S., IN — 82.65
The reigning national champion continued to defend their championship status, taking home yet another regional champion title. But it wasn't just a close win. The Marching Greyhounds won a decisive victory, earning first place from every single judge in finals. Carmel also won class AAAA and swept captions in prelims. This will be just the beginning of the 2019 story for Carmel's incredible program.