2019 Eastern Classic
Recap: 2019 DCI Eastern Classic
Recap: 2019 DCI Eastern Classic
Check out a full recap of the 2019 DCI Eastern Classic in Allentown, PA—two nights on the final weekend of the DCI regional season!
Aug 5, 2019
by Krista Viveiros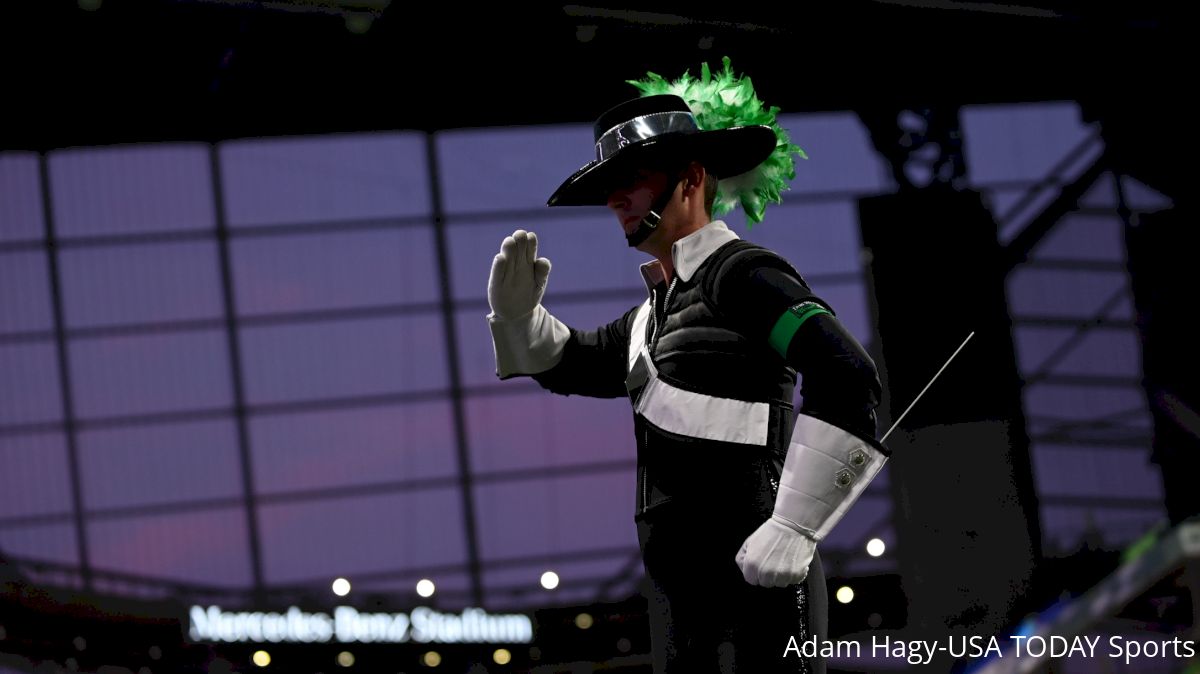 Unlock this article, live events, and more with a subscription!
Get Started
Already a subscriber? Log In
After two evenings of DCI talent out in Allentown—and some minor weather interruptions—we finally have the official scores of our last regional of the season. We had a few shake-ups here that will definitely lead to some new questions here going into finals week.
Here's a quick recap.
All Eyes On Pacific Crest
Pacific Crest is having an incredible year on all fronts and on Saturday night they broke the corps' existing score record from back in 2013. Their score of 82.575 beats their past record by about 0.2. 2013 was also the second year that Pacific Crest ended their season in 16th, the highest finish ever. After Allentown, Pacific Crest is in 15th place. Can they hold on to their placement and break corps history?
The fight for 7th through 10th place
This group of four corps has had a wild ride this entire season and now just less than a point (0.975) separates 7th from 10th place. On Friday night, both the Blue Knights and the Blue Stars stayed in their respective places, but on Saturday, the Cadets score actually went down about half a point from their last show, making the Blue Knights and Blue Stars push ahead in rankings. The Mandarins, bringing up the rear of this group, trailing the Cadets by 0.75 points. However, the Mandarins did earn a penalty of 0.5 that widened the gap from what it should be. The Mandarins have already pushed ahead of the Cadets before this season, can they make it happen again?
Boston Crusaders
The Boston Crusaders saw the biggest drop in their score of the regional. Just on Thursday night, the corps scored a 92.7 only to drop 0.725 points on Saturday night at Allentown, putting them back behind the Cavaliers once again. The Crusaders did perform last on their Allentown night, giving them both the advantage of being the last corps to be seen, but also being compared to everything that went before them, including Carolina Crown and the Cavaliers. Regardless of placement, the corps is still on their steady incline of being the best version of themselves. They are currently 2.33 points behind their highest score ever, from just last year.
Carolina Crown
After sitting in 4th place for a majority of the season, Carolina Crown "pulled ahead" of the Santa Clara Vanguard on Saturday night to finally outscore the reigning champs. Take this with a grain of salt, since they did perform on separate nights, but it should be noted that the same judges do adjudicate both nights. Can they maintain this placement and earn a medalist spot in the final week of the 2019 season?
Bluecoats and Blue Devils
Just 0.225 is all that's separating these top two corps this year in what is sure to be a treat for us all. Even in their last meeting on the 29th, the Blue Devils had pulled ahead for their second show in a row, just for the Bluecoats to turn it around again just a few days later. On Friday night, the Bluecoats won GE, visual, and brass while the Blue Devils took best color guard. With such a tight race this really will be a fight all the way up to next Saturday night. Who can clean more and who can have the performance of the night in Indianapolis? It all comes down to Saturday.