2019 Eastern Classic
Preview: 2019 DCI Eastern Classic
Preview: 2019 DCI Eastern Classic
Don't miss two nights of the best corps in the world competing in Allentown at the 2019 DCI Eastern Classic, LIVE on FloMarching this Friday and Saturday.
Jul 30, 2019
by Krista Viveiros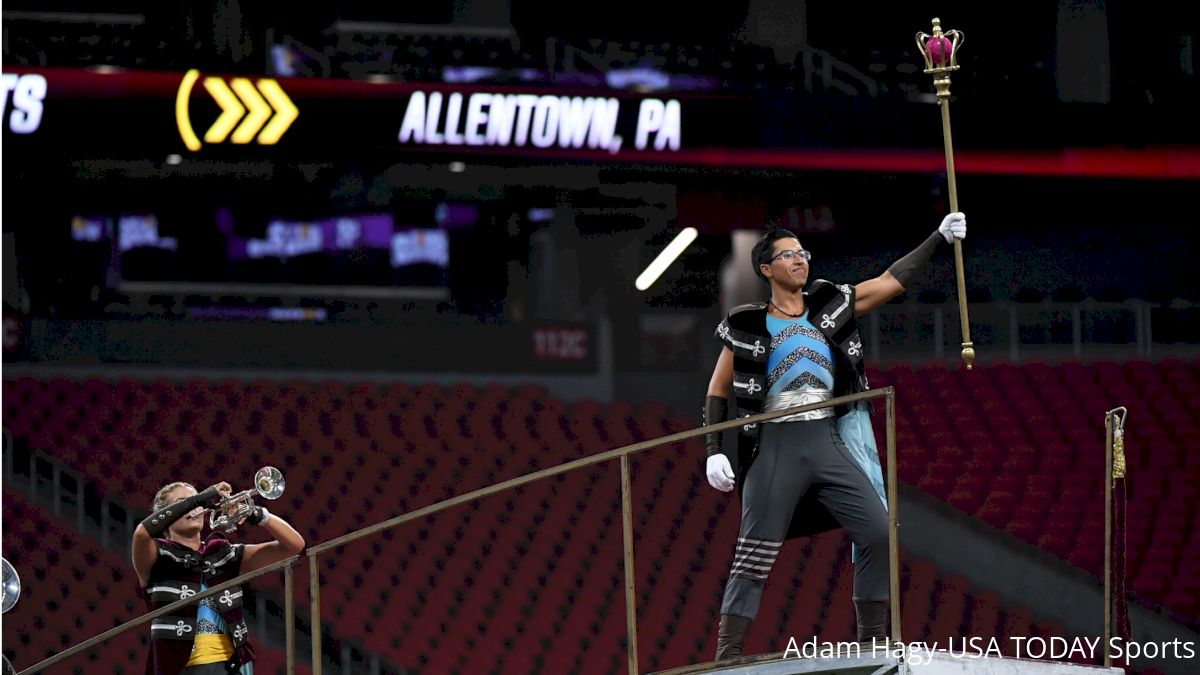 It's finally here! Our last regional of the 2019 season, DCI's Eastern Classic takes place this Friday and Saturday with two nights of drum corps action. We'll be streaming both nights, live from J. Birney Crum Stadium in Allentown, PA.
It's been a wild few weeks for drum corps fans. Here are a few key match-ups to keep an eye on this weekend.
Watch the 2019 DCI Summer Tour LIVE on FloMarching!
Schedule | 2018 Archives | FloMarching Block Party
Friday Night
Music City & Genesis
These two corps have been neck and neck for the last week and now with just under two weeks to go, it's only going to get tougher from here. At both Murfreesboro and the Southeastern Championship, the corps were separated by pretty slim margins, in what has become one of the closest races of the season.
Blue Devils, Bluecoats, & Santa Clara Vanguard
Rounding out Friday night's line-up is our reigning top 3, who also happen to be our current top 3 heading into the Eastern Classic. The gap between the Bluecoats and the Blue Devils has been about as close as it gets, with the Blue Devils narrowly edging out the Bluecoats at Sunday's NightBEAT by 0.075 points. Just behind them is the Santa Clara Vanguard, who has been consistently sitting in third for a majority of the season. They're sitting just 0.75 points behind first place, as of NightBEAT. J. Birney Crum doesn't lie, let's see who comes out on top this Friday.
Saturday Night
The Cadets & Mandarins
The Cadets are playing in their home stadium at Allentown, and will naturally have the home-field advantage. The Mandarins, performing right before them, have already shown that while they may be the underdog, they've already taken incredible strides to compete at the same level as the Cadets. The Mandarins did edge out the Cadets at DCI Hattiesburg, just for the Cadets to come back around at the Southeastern Championship by 0.9 points. Can the Mandarins take their momentum and push to the finish line?
Carolina Crown, The Cavaliers, & Boston Crusaders
Even when you look at scores both at the same and different shows, the Boston Crusaders and Carolina Crown have both been giving each other a run for their money for this entire season. The Cavaliers were trailing these two, by a small margin, up until NightBEAT where all of a sudden the Cavaliers jumped over Boston to trail Crown by just .175. Will this light a fire under Boston and inspire them to take their shot?
You can catch all of the action live starting this Friday night at 6:30pm ET and again on Saturday at 6:30 pm ET, on FloMarching.