2019 DCI Central Indiana
2019 DCI Central Indiana: Show Preview
2019 DCI Central Indiana: Show Preview
Drum corps returns once again to Ball State University for the 2019 DCI Central Indiana contest! Let's take a look at who will be there!
Jun 27, 2019
by Kevin Gamin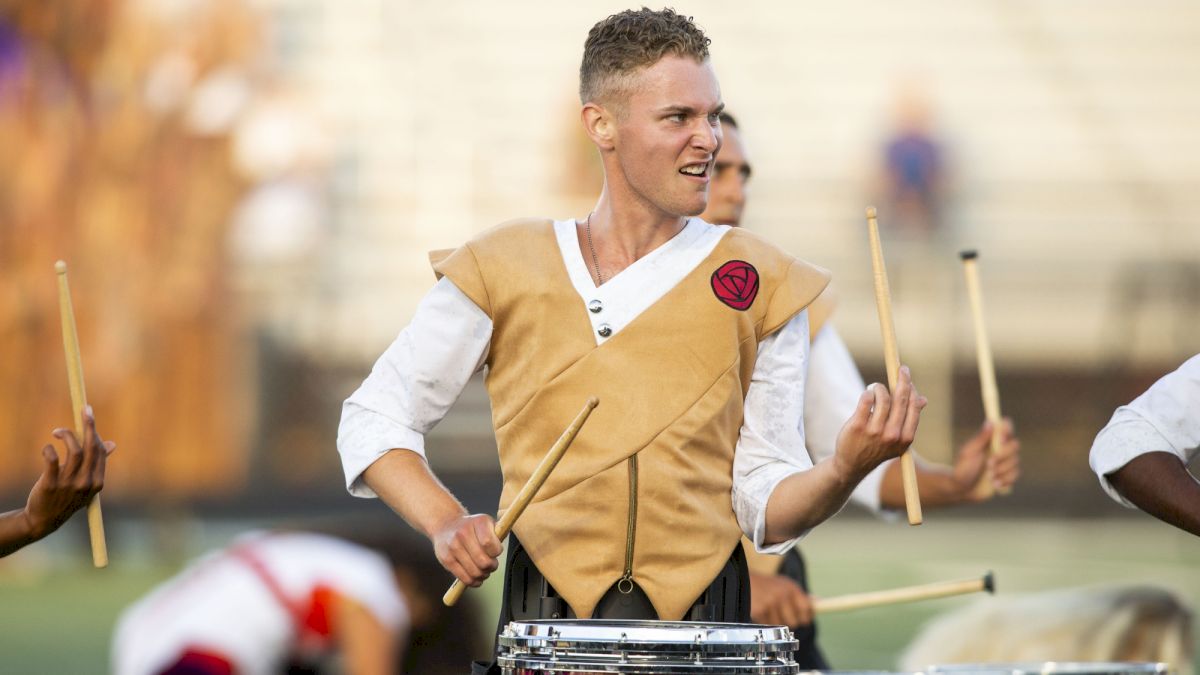 The first week of the 2019 Drum Corps International season is complete and the next big weekend of events is here! Drum corps returns once again to Ball State University in Muncie, Indiana, home of the annual Music For All Summer Symposium. This year's lineup features four of 2018's Finalists as well as a tight group of contenders fighting to make it into this year's Saturday night show at Championships. Let's take a look at who will be there:
Watch the 2019 DCI Summer Tour LIVE on FloMarching!
Schedule | 2018 Archives | FloMarching Block Party
Carolina Crown
Carolina Crown has served as the artist-in-residence for the symposium for the past few years and have spent most of this week in Muncie. This has given Crown a great opportunity to work on their show while also giving Summer Symposium attendees a wonderful chance to see how a World Class drum corps rehearses up close. Friday night's return to the competitive field for Crown may lead to some fun and interesting enhancements to their show, plus a combined performance with Symposium marchers that they will never forget.
Blue Stars
The Call of the Wild calls the corps from LaCrosse to BSU with their complex show that is anything but Frozen for fans. The Blue Stars have also been off the grid since the 24th. What improvements to their show will they unveil?
Colts/Crossmen/Madison Scouts/Phantom Regiment/Spirit of Atlanta
Madison beat the Colts, then the Colts returned the favor the following night. Spirit finished ahead of Phantom for the first time in over 3 decades. Meanwhile, Crossmen is right smack dab in the middle of this pack of corps currently competing for the last three slots in this year's Top 12. Will Crossmen's Valkyries ride their way to the top of this heap? Will Hell freeze over because the Colts have returned to Finals for the first time since 2007? Can Phantom heed the call to arms and defend their Finalist status? Does Spirit emerge from the Neon Underground and see the light of Saturday night lights? Or does Madison Majestically make their way up the rankings as a dark horse Finalist favorite?