Unlock this article, live events, and more with a subscription!
Get Started
Already a subscriber? Log In
With more than 30 percussion ensembles, including a two-time defending class champion and several returning WGI World Championship finalists, the 2019 WGI Temecula Regional was rife with inventive shows, top-tier performance quality, and pretty intriguing competitive results.
Here are the top storylines from all of the competition in southern California.
POW overcomes penalty, hangs with Pulse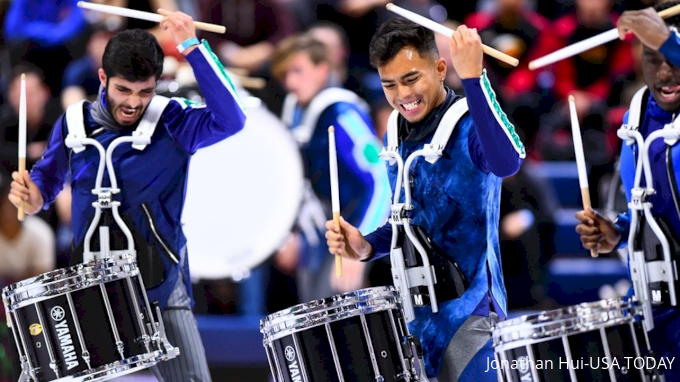 One of the most surprising standouts from the Temecula Prelims scores was the order of finishers in Independent World, when POW Percussion—last year's 11th-place finisher in PIW—start a full four points behind Breakthrough Percussion, which was performing in World Class for the first time after taking 15th in PIO in 2018.
And then the recaps came out, showing that POW Percussion had been assessed a 10-point penalty, but not until after finals had already come to a close. Needless to say, the ensemble erased that deduction in finals to the tune of an 81.350, which put them less than five points behind Pulse Percussion.
That last sentence alone is saying something. Last year, just under seven points separated the two ensembles at season's end.
Despite finishing third, Breakthrough's score of 77.800 was nothing to scoff at either. To make the move from PIO and PIW and finish within single digits of perennial Top 5 ensemble speaks volumes to what Breakthrough could potentially be capable of in 2019 and beyond at the World Class level.
Chino Hills impresses, Etiwanda back for more
Kicking off its pursuit of a three-peat after last year's record-setting gold medal season, Chino Hills came out in flames, posting scores of 85.650 and 86.050 in their two performances and holding a strong lead atop the quartet of PSW competitors—all while sweeping the captions.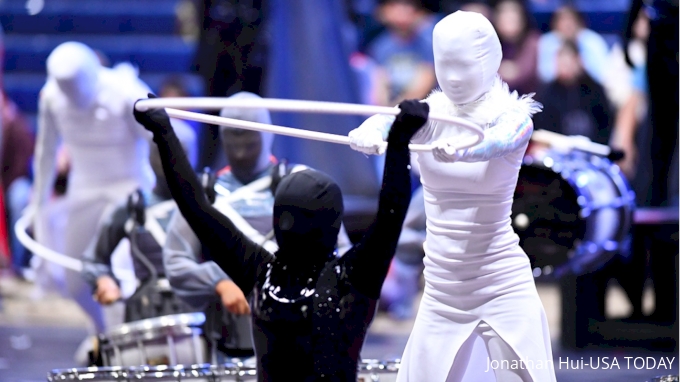 But Etiwanda—which last appeared at WGI World Championships in 2017, taking sixth place in PSW—proved to once again be no joke.
Performing a conceptually-innovative production, Etiwanda cracked 80 in both performances, and finished just over three points off Chino Hills' lead with a final tally of 82.650. That number was pulled down by a fourth-place finish in music.
Vista Murrieta and Homestead, the other two PSW ensembles at the Temecula event, both hovered around the 80-point mark; Homestead defeated its fellow southern California, but only after Vista Murrieta had been assessed a 1.8-point penalty.
Regardless, the Golden State appears to be sending several strong contenders back to Dayton this year after being represented by six PSW finalists in 2018—and we haven't even seen the likes of Ayala and Arcadia World yet.
Tight races highlight deep Open Class fields
At both the PSO and PIO levels, less than two points separated the top two groups, with neither sweeping all captions.
On the scholastic side, La Quinta (1st, 80.650) saw its lead of 1.175 slightly decrease to 1.15 from prelims to finals, despite finishing fourth among PSO groups in Music Effect and second to Los Alamitos (2nd, 79.500) in Visual.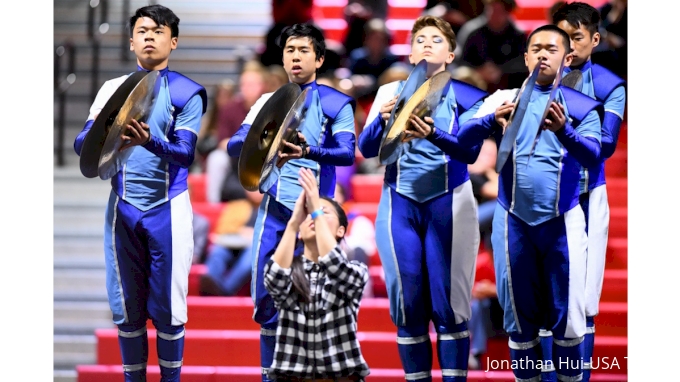 While La Quinta doesn't appear to be headed to Dayton this season, four of Sunday's seven PSO finalists are currently entered in competition for World Championships, including Los Alamitos, Arcadia (3rd, 77.850), Fountain Valley (5th, 75.600) and Mission Viejo (7th, 72.650).
In PIO competition, Bakersfield College proved its mettle as a returning Open Class finalist, topping the field of four groups by a point-and-a-half with a score of 79.700. That said, it only took home two caption titles—Music Effect and Music—while Visual Effect went to Elan Percussion (2nd, 78.200) and Visual went the way of Vision Percussion (3rd, 78.200).
Gold Indoor Percussion, which will join Bakersfield in Dayton this year, took fourth with a score of 73.600.
Incognito hangs tough in PIA
While Incognito isn't signed up for Independent A competition at the 2019 WGI World Championships, it still put up quite the fight with common PIA finalist Vegas Vanguard in Temecula.
The Brea, California group took second place with a score of 66.500, just over two points off the pace—but nearly half of that deficit came from a penalty of 1.05. Incognito also edged Vegas Vanguard in the Visual caption.
Arizona visitor pulls away from tightly-contested PSA pack
The only Scholastic A group from outside of California to compete at the Temecula event, Chandler, Arizona's Basha High School took first place in PSA, turning a 0.15-point lead from prelims into a finals advantage of 2.15 with its score of 73.900, despite taking fourth place in Visual Effect.
Basha's three fellow PSA finalists all scored within just over a point of one another, after a Prelims round that saw the top five separated by just 1.25.
Mountain View (2nd, 71.200) and Arbor View (3rd, 71.200) remain close in both rounds, while fourth-place Valhalla (70.500) took home the Visual Effect title by a resounding margin.