DCI
Andy's Unequivocal List Of Iconic DCI Brass Lot Videos
Andy's Unequivocal List Of Iconic DCI Brass Lot Videos
Here are the DCI brass videos I always used to rely on on YouTube when I could only attend 1-2 shows a summer.
Apr 23, 2020
by Andy Schamma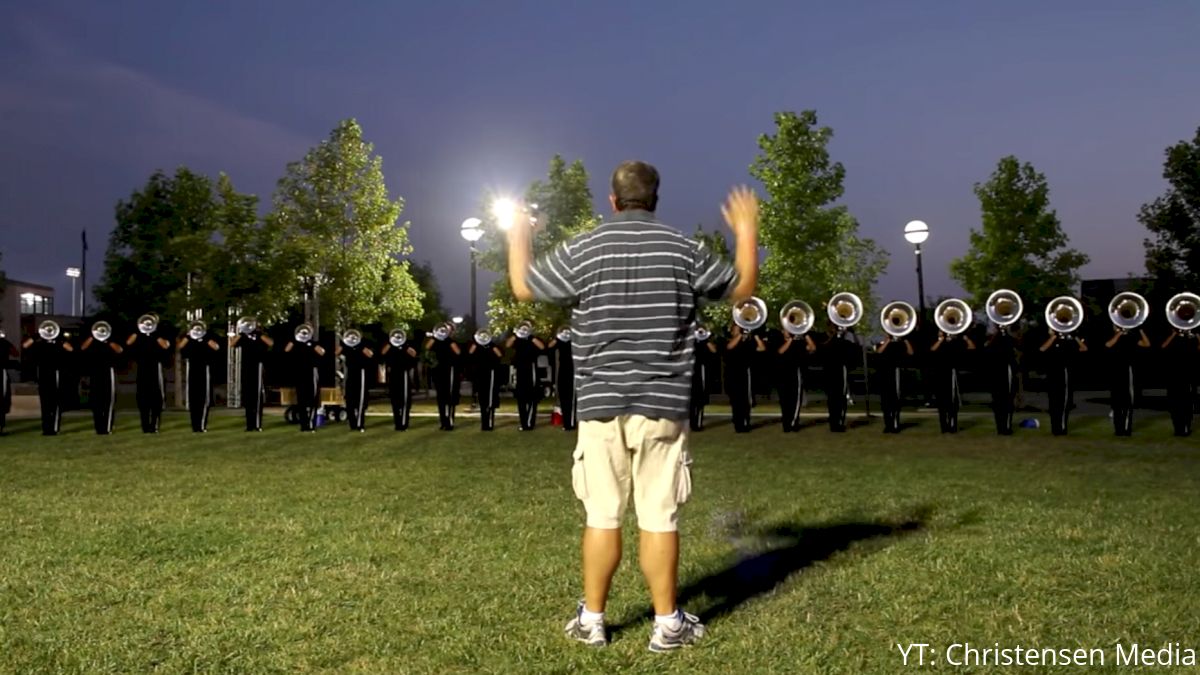 Phantom Regiment playing Fire of Eternal Glory. The Blue Devils playing When A Man Loves A Woman. The Blue Devils playing space chords. Spirit of Atlanta playing Georgia.
It was these videos that would eventually inspire me to attend my first audition with Glassmen. The videos on YouTube that carried my interest from a small hobby to a burning passion, and eventually landed me here—creating the videos myself.
I wanted to share some of the videos that brought me into the drum and bugle corps community and made me ask the question "how many times can I watch one video?"
So I present to you an unequivocal list of the most iconic DCI brass videos of my upbringing.
Blue Devils Space Chords
This is the big one. The video that made me think "holy cow I need to do that." From pedal tones, the Blue Devils' "space chords" starts with the tubas playing that instantly-recognizable "Mars" ostinato while the rest of the brass play chords above it.
As John Meehan passes a new hand signal in front of your face, you change notes to the next chord. Then, the wave of pick-a-note begins. And so do the goosebumps.
Phantom Regiment "Pitch Perfection"
This video from Phantom Regiment in Hattiesburg, MS, features a simple tuning exercise. From singing their pitch, to playing some funky pedals and full volume unison, to ending with a powerful chorale—this video has it all.
Phantom Regiment's Firebird Jazz Run
Another classic from Phantom Regiment—the jazz running to Firebird Suite. Ignoring the shaky cam and the wonderful audio quality of 2007 recording devices, this video is drum corps in its purest form.
Oh yeah, can't forget the ending where they come straight into a halt from a 4-to-5.
The Cavaliers Play "Somewhere Over The Rainbow"
Of course, you have to include some corps songs—arguably one of the most important parts of this activity. The Cavaliers' "Over The Rainbow" is worth stopping and watching anytime they play it, just like when Bluecoats play "Autumn Leaves" or Spirit plays "Georgia On My Mind."
This version in particular burned a hole in my ear from listening to it so much. The mellophones are what did me in, I'm sure of it, especially around 1 minute 45 seconds in.
Bluecoats "The Boxer" Hit
I was so obsessed with this clip in high school that I actually used it as my alarm on my phone. The one really special thing about this video, in particular, is that when I ended up marching at Bluecoats in 2014, we got to play The Boxer as an encore.
Honorable Mentions