The WGI World Championships are on the front doorstep, and it's symbolic of the craziness hitting FloMarching over the next three weeks to start off April with a double whammy of April Fools' Day and Easter Sunday.
Don't forget to vote in the championship round of FloMarch Madness, ending this Wednesday, April 2.
Here's the lowdown from this past weekend in the marching arts world.
April Fools'-Ed Me Once... You Don't Get Fooled Again
Couchmen Drum and Bugle Corps led the charge in Sunday's festivities with some pretty well-planned-out jokes, announcements, and... dating apps? Other corps across the country bit onto the April Fools' Day apple and gave their shot at bamboozling fans all day long.
Presenting the 2018 Bluecoats program ‼️ 🐰 pic.twitter.com/EwqzdiuiCk

— Bluecoats (@Bluecoats) April 1, 2018
Read about all of the best false news to come out of April 1 here.
March May Be Over, But The Madness Has Just Begun
With March coming to a close, FloMarch Madness is getting to its final stages. Cast the final vote before the reveal of the 2018 FloMarch Madness winners. Is it going to be Pride of Cincinnati 2017 or Aimachi 2015? Rhythm X 2013 or Music City Mystique 2017?
Cast your championship round vote here, before Wednesday, April 4.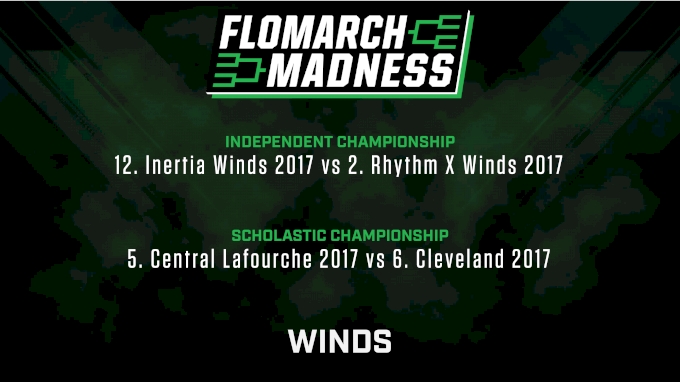 PIW Hits 90 And Higher
Five Independent World percussion groups have broken one of the biggest landmarks of their season: earning 90 points or higher. Pulse led the charge with a 90.2 all the way back in February. Rhythm X followed almost two weeks after with a score of 90.35 in Indianapolis but currently leads with the highest score of the season in PIW.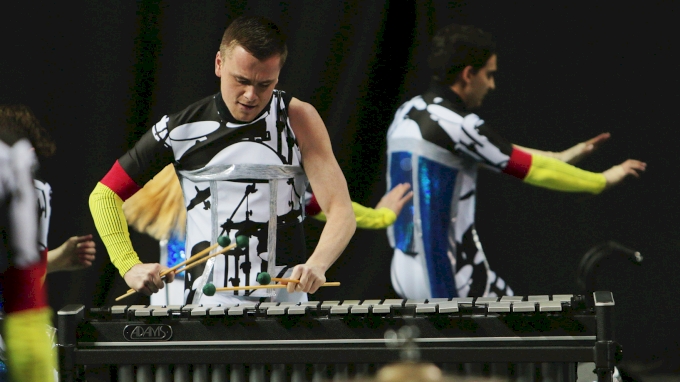 Read more about RCC, Broken City, Rhythm X, MCM, and Pulse setting new standards in 2018.