As Emme Margle entered her junior year in the Hopkinsville (KY) band last fall, her doctors gave her a diagnosis that any band member would dread to hear.
Due to a quickly worsening case of scoliosis, she would not only have to undergo reconstructive spine surgery but also have to put her dreams on hold. "I was told I would never be able to march again," Margle said.
It was in that moment, however, Margle decided her desire to lead would exceed the restrictions of the doctors.
Beforehand, in order to stay involved, she accepted a position in the front ensemble from the school's Director of Bands, J. Seth Peveler, and quickly set her eyes on the role of drum major in the marching band -- which Hopkinsville refers to as a "field commander." During the 2016 competitive season, Margle's major surgery and recovery caused her to miss a number of Hopkinsville's performances on the band's way to winning the Kentucky Music Educators Association (KMEA) State Marching Band Championship -- except for the most important of the year: the last one.
On Saturday, Margle will conduct the Hopkinsville "Band of Tigers" marching band, but this time in their first ever Bands of America Regional at the
BOA Tennessee Regional Championship
. They take the field in prelims competition at 9:15 AM CDT.
Emme's a very vibrant person. You definitely know if she's in the room, at all times.
- J. Seth Peveler, Director of Bands, Hopkinsville (KY)
Her Story
Margle started feeling back pain during band camp before the 2013 fall season at her previous high school, Meade County (KY). After visiting a doctor for a sports physical, she found that her left shoulder blade was much higher than her right, a direct result of her spine's curvature. She participated in the marching band as a clarinet player for the next two seasons, but it got worse. To fix this, Margle spent about a year in a back brace, but to no avail.
"It had gotten progressively worse... the degrees just went up, and up, and up" she described.
It was during this time that her family made the move from the Louisville area to Hopkinsville, in southern Kentucky. Once her doctors noticed the brace would not work, they decided that surgery was the next option.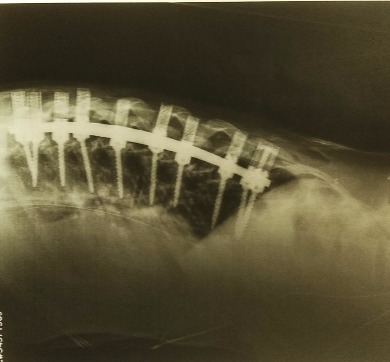 It was pretty surprising and really shocking. Just to go from not knowing anything about it at all to having a very, very major case of a disease that I didn't know about. It was a scary experience.
- Emme Margle
Margle was entering a new school, a new town, and a new marching band -- all while handling a disease that had quickly become a significant force in her life. Despite that, Margle had the band's best interests at heart, right from the start, according to Peveler. He had offered for her to march a clarinet spot as long as she could, but she turned it down because it would leave a hole in her spot once the surgery came.
They settled on the front ensemble. Peveler came up with the idea so that Margle could contribute musically but would not have the marching responsibilities associated with playing clarinet.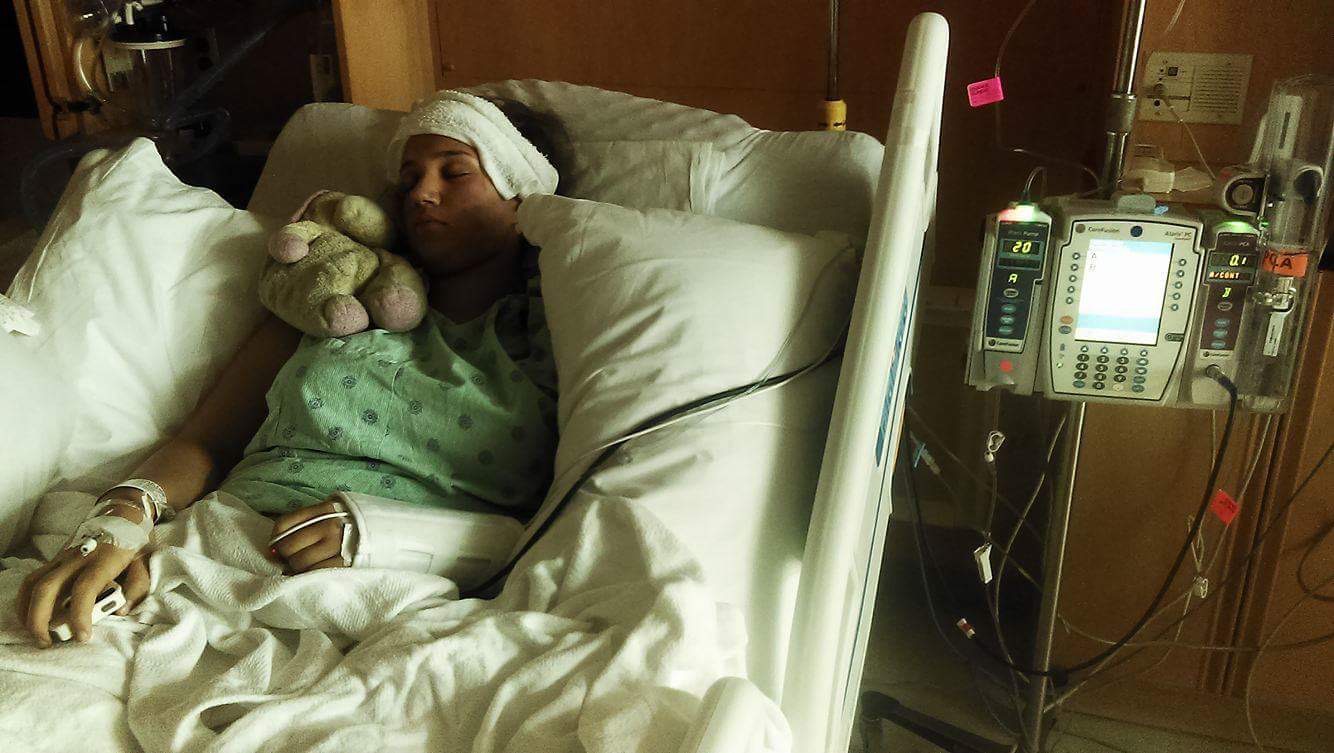 On September 28, 2016, Margle underwent a 13-hour surgery to repair her spine. She had a clear picture of what the procedure would entail.
"My back was cut open, and they took parts of the vertebra off of the sides and off of the front," she said. "[They] crushed those up, put them into bone marrow and re-did my spine to take out the curve... They put screw-holders in -- I have about 10 screws and two titanium rods."
The surgeons then covered the affected portion of her spine with bone grafts and marrow to facilitate spinal fusion, giving her more stability.
The surgery was just the beginning of overcoming Margle's obstacles. Her two-year recovery process included three months of being bed-ridden and additional time being limited to a wheelchair followed by minimal physical activity. During her time in the hospital immediately following the surgery, other band members and Peveler would deliver Margle cards and send videos of well wishes on a regular basis.
"The few competitions I was unable to attend due to being in the hospital and being bed-ridden were the hardest moments for me," she said.
Once she saw the Hopkinsville band's monumental success at the Kentucky Music Educators Association (KMEA) State Marching Band Championships Class 4A West Quarterfinals (first place, 85.85) and KMEA State Marching Band Championships 4A Semifinals (second place 86.8), Peveler described Margle as "bound and determined to be on the field" for their state finals performance.
Unable to ride the school bus due to the rough ride, Margle ended up making the trip to Louisville with Peveler's wife, Hannah Peveler, in her own vehicle. When Margle arrived, she took up her spot on the front sideline in a wheelchair and performed with the Hopkinsville marching band "like she never missed a second," Peveler said. The band went on to win its class and become a KMEA state champion.


On The Podium
Margle's determination to become a leader strengthened with her pride following the end of the marching band season. Over the next few months, she read books on leadership written by influential members of the marching community including Dr. Tim Lautzenheiser and George N. Parks. Margle also attended training camps and learned through observation of drum majors of Drum Corps International.
Peveler described her audition for the position, "You could really tell that she had all of the right answers... She was a great conductor but where she studied on the leadership stuff is what carried her over the top."
She earned that spot on the podium and is now currently facing the same early-season problems that conductors of all marching bands are faced with: timing. From a leadership standpoint, "she's doing a great job," the director said.
Fast forward to this season, the week of her one-year anniversary of her surgery, and Margle could not be more overjoyed to be in the Hopkinsville marching band.
"To perform in any competition..." she said. "We're doing our first BOA event this weekend -- it's completely thrilling and super exciting."
All photos used with parent permission.
Join The Conversation On Social
• Follow us on Twitter
@FloMarching
• Follow us on Instagram
@FloMarching
• Follow us on Facebook:
FloMarching
FloMarching's hottest content, delivered to your inbox
Don't miss breaking news, feature stories, event updates, and more. Sign up for the FloMarching mailing list today.