DCI
DCI Age-Outs: Climbing Down From The Mountain
DCI Age-Outs: Climbing Down From The Mountain
Learn from two recent age-outs of DCI of what life is like after drum corps and how they will carry their experiences forever.
Jan 23, 2017
by Michael Gilley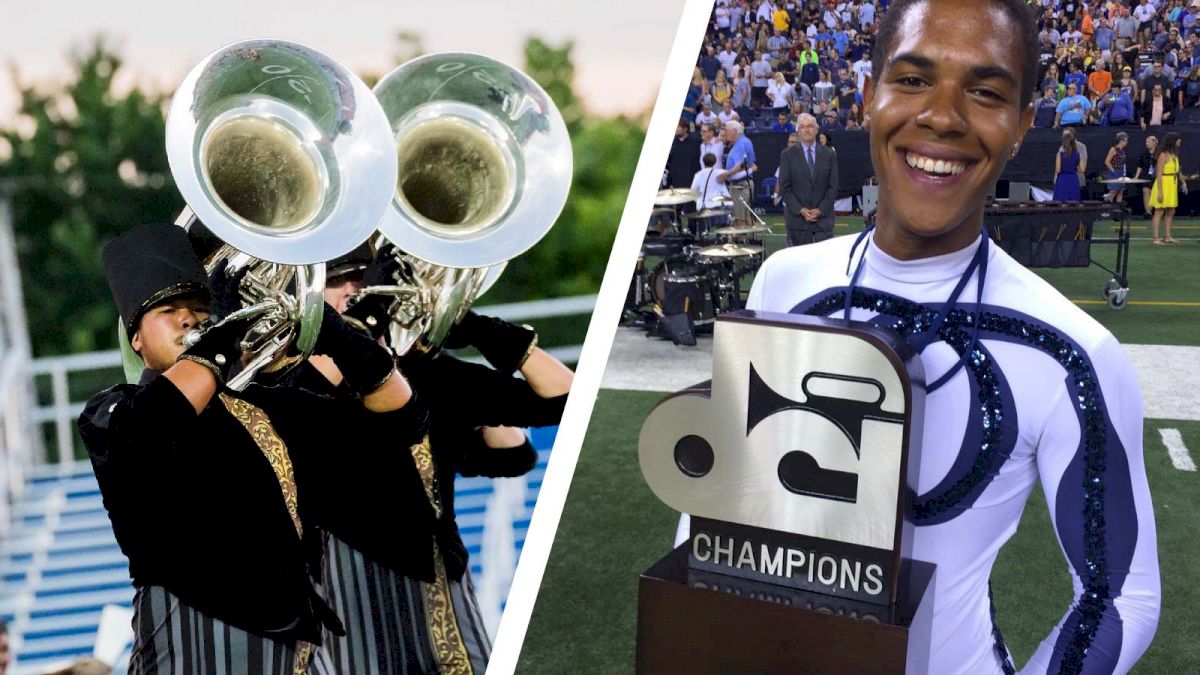 By Kelly Driscoll
As Drum Corps International's audition season comes to a close, newly contracted members and veterans alike prepare for another equally tough and rewarding season. The excitement is coupled with fear and joy as these young musicians start their 2017 journey toward Indianapolis. While fans wait with anticipation at the release of show information, another group faces a wholly different set of emotions.
DCI's newest class of "age outs," those coming off the hype of the 2016 season, face the realization that their junior corps marching career is coming to an end in August. The anxiety of audition camps may be over, but the sense of family that can only be found on tour will be ending for many in 2017.
In an interview with two 2016 age-outs, Matthew Wong (Carolina Crown) and Quamel Francis (Bluecoats), the transition is fully revealed.
Wong started his marching career with the Open Class Raiders in 2011. He then went on to the Canton Bluecoats in 2014 and Carolina Crown in 2015-16.
"My first time auditioning in 2014 for the Bluecoats was pretty nerve-racking," Wong said. "You can prepare all you want, but the first time is always a little bit rough playing in front of an instructor."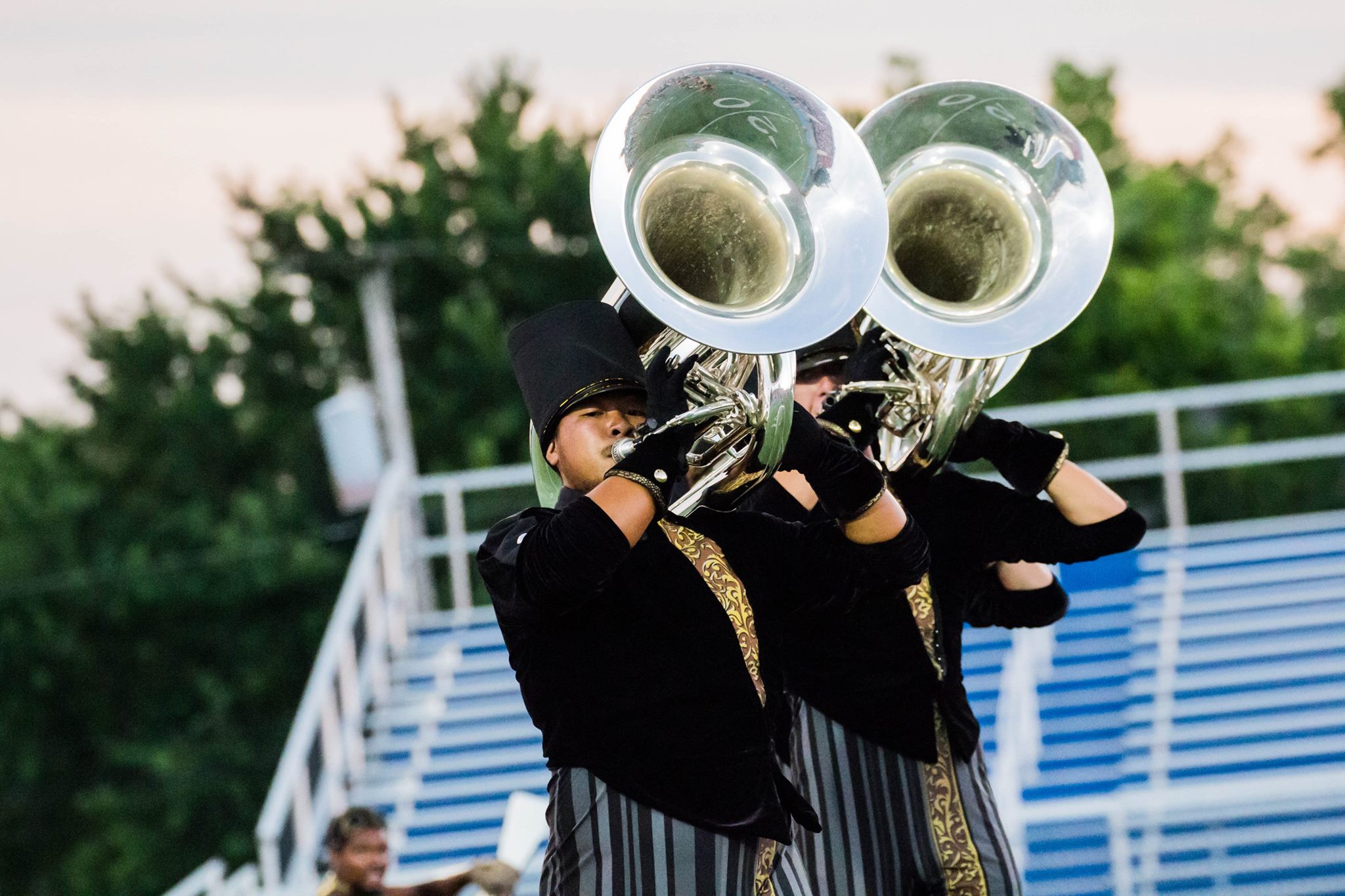 Although facing criticism from top-notch instructors, Wong earned a spot on the tuba line of both the Bluecoats and Carolina Crown.
Aging out is a unique experience that is met with mixed emotions. Having marched for six seasons, Wong explains that he's happy with his experience: "I've been marching forever and I ended my career on a high note, so there's not much more I could ask for. I'm relieved to keep my knees, too."
Marching at such high intensity puts tremendous physical and mental strain on a member, causing burnout in repeat marchers. It's not uncommon for members to take years off to recuperate. Thankfully, Wong was able to age out with his knees intact, although some days pushed him.
"Whenever I had really tough practices, I was pushed to the limit," Wong said. "You always, however, find a way back to [loving] the activity and keep going."
For Francis, World Class was a one-year experience. Having previously marched in the Drum Corps Associates circuit with Excelsior Drum and Bugle Corps and the Hawthorne Caballeros, 2016 was an exceptionally special season.
After intense camps and auditions, Francis landed a euphonium spot at the Bluecoats. Like Wong, Francis describes the process as grueling.
"They gave us individual drill numbers, and we had to not only learn and march the spots," Francis described. "But we also had to play an excerpt from 'Tilt' that needed to be memorized before camp."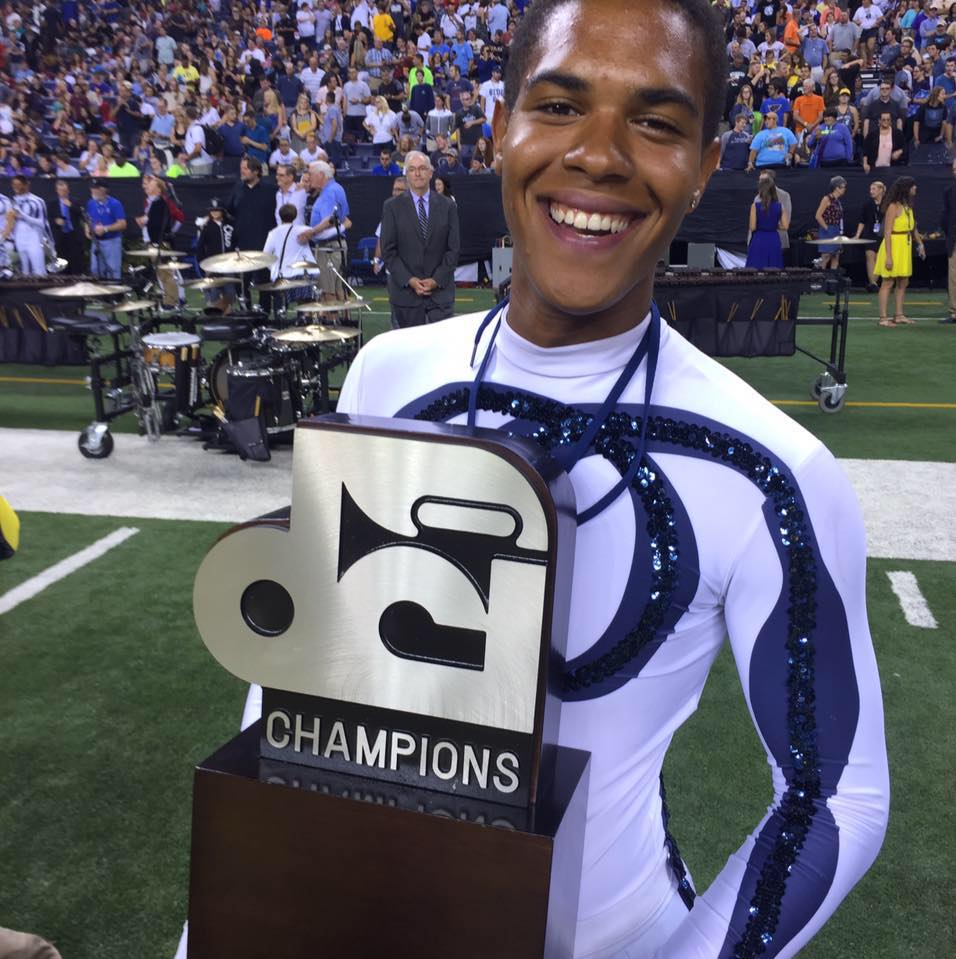 Most auditionees expect to be judged on musical ability and marching skills, but Francis describes another level of evaluation: dance and flexibility.
Having seen the visual nature of their 2016 production, "Down Side Up," it's easy to see why the Bluecoats had such high demands of their members. To combat the nerves and build these unique skills, Francis suggests taking dance classes and/or yoga classes and to start preparing early -- the sooner the better.
For Francis, these difficulties were worth the struggle, as the members soon became closer than just friends.
"Most of them have become family," Francis said. "That's something I have yet to find in any other activity."
Both Wong and Francis have futures that are only possible because of their experiences in DCI. Wong is currently a marching band instructor in Tennessee, and Francis is the baritone section leader of the Hawthorne Caballeros. While their times as marching members in DCI may be over, they both aspire to teach a top-tier drum corps one day.

FloMarching's hottest content, delivered to your inbox
Don't miss breaking news, feature stories, event updates, and more. Sign up for the FloMarching mailing list today.