As the 2017 Bands of America season is approaching, we take a look back at the bands who made it all the way to the 2016 Grand National Finals.

Bands of America Grand National finalist William Mason High School wanted to simulate a world out of balance with its show at Lucas Oil Stadium in Indianapolis in November. But the band from Mason, Ohio, was anything but unstable in its performance.




William Mason turned its complex theme into one of the most memorable shows from the 2016 BOA season.

"The students have great passion for the music," William Mason director Susan Bass said. "And they are putting their own emotions through it."

The band also had a very creative visual element that helped portray the challenging ideas behind its show to the audience -- large inflatable bubbles.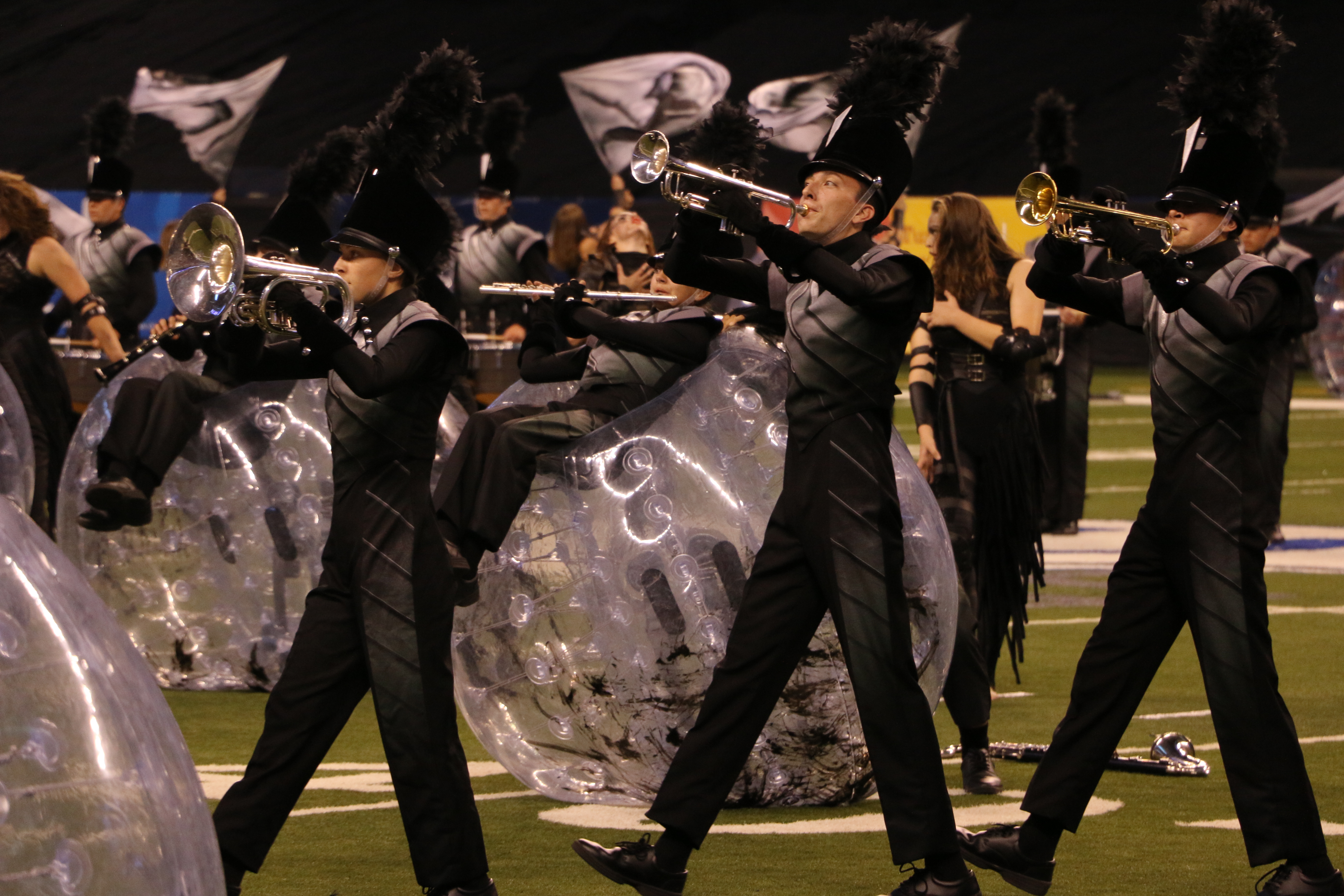 William Mason performs at BOA Grand National Finals

During their performance, band members rolled, tumbled, and balanced on the spheres, and the William Mason color guard was encouraged to find new ways to use the unique props throughout the year.

"The first time that the spheres came out to rehearsal, we had to talk to the students about not getting in them and playing in them for safety reasons," Bass said with a laugh. "It was a very fun prop to get to explore with, and a lot of the ideas in the show came from the students just exploring with the spheres."

Earlier in the season, the props became so synonymous with William Mason's performance that the student body at the high school showed its support for the band during a halftime performance by unleashing a wave of liquid bubbles.

For the members of the band, they soaked in that love from the audience during every performance. And in return, they poured enormous amounts of passion and hard work into the every show.


UPCOMING 2017 BOA EVENTS:

BOA Northwest Ohio Regional

BOA Grand Nationals

How to Watch

ON TV:
Available on Roku and Apple TV 4 -- download the FloSports app now.
STREAMING:
Only on FloMarching with a PRO subscription. A yearly PRO subscription provides access to ALL FloSports sites.
Join Now


Join The Conversation On Social
• Follow us on Twitter
@FloMarching
• Follow us on Instagram
@FloMarching
• Follow us on
Facebook
FloMarching's hottest content, delivered to your inbox
Don't miss breaking news, feature stories, event updates, and more. Sign up for the FloMarching mailing list today.