Flashdance: The Anatomy of Claudia Taylor Johnson's Show
Flashdance: The Anatomy of Claudia Taylor Johnson's Show
So how did Claudia Taylor Johnson figure out a way to think outside the box without going too far? See the band's show, Flashdance.
Dec 20, 2016
by Michael Gilley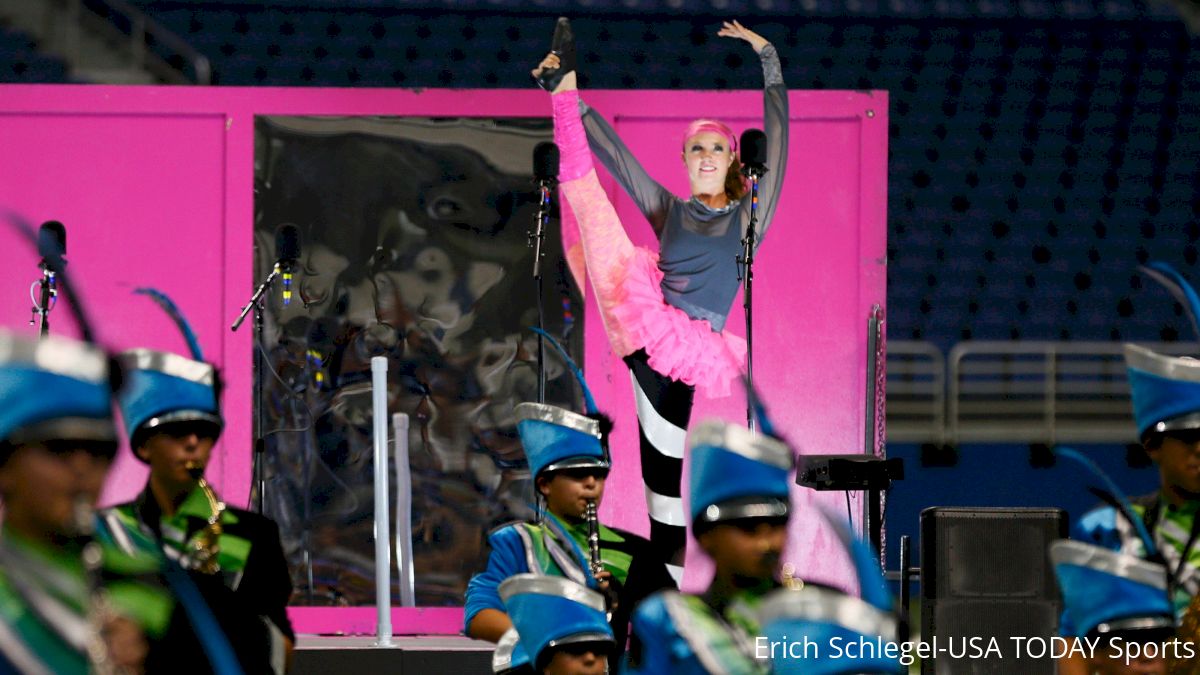 Anytime the design team of a marching band show gathers to discuss an upcoming production, there is almost a guarantee that the concept will change. The same was true for director Jarrett Lipman and the Claudia Taylor Johnson band.
In preparation for the upcoming release of
All Access: Claudia Taylor Johnson
, FloMarching spoke with Lipman about how CTJ's outside-the-box concept for its 2016 production developed.
"We were originally going to do Footloose," Jarrett said. "But we felt like there was too much 'storytelling' that would have to happen in such a short period of time."

The design team then landed on Flashdance. The overall concept morphed into a celebration of different dance styles, and since Flashdance came from the same era of the original Footloose idea, it was an easy choice.
While some shows are designed with a deep intellectual connection and meaning, Lipman said this year's band at CTJ wanted to have one memorable moment per production and for its spectators to be able to connect with the show after a single viewing.
In the marching arts, outside-the-box concepts, arrangements, drills, etc., are constantly being pushed -- sometimes not far enough and sometimes way, way too far. However, when a band goes so far outside the box that it loses its connection with the audience, it's time to reel back in the show's concept.
Flashdance was able to avoid this by developing into a much more cohesive production for fans of CTJ to follow. Flashing lights and flashy choreography and concepts throughout the show were the simple bows that wrapped all of the show's different musical styles together.
By using these overarching themes and pushing the boundaries of design, CTJ was able to weave musical transitions from Daft Punk to Pineapple Poll to Maniac all while maintaining a connection to audience so that it would ultimately be entertained.
BONUS!

Want to check out some of the original version of the Claudia Taylor Johnson's show music? Well here you go. Enjoy!