BOA
BOA Is BACK! Carmel, Prospect HS Win Big in Opening Weekend - Sept 16 Recap
BOA Is BACK! Carmel, Prospect HS Win Big in Opening Weekend - Sept 16 Recap
It's September, and the 2023 Bands of America season is officially underway. Here's a look back at the competitive action from this weekend in BOA, Sept 15
Sep 18, 2023
by Natalie Shelton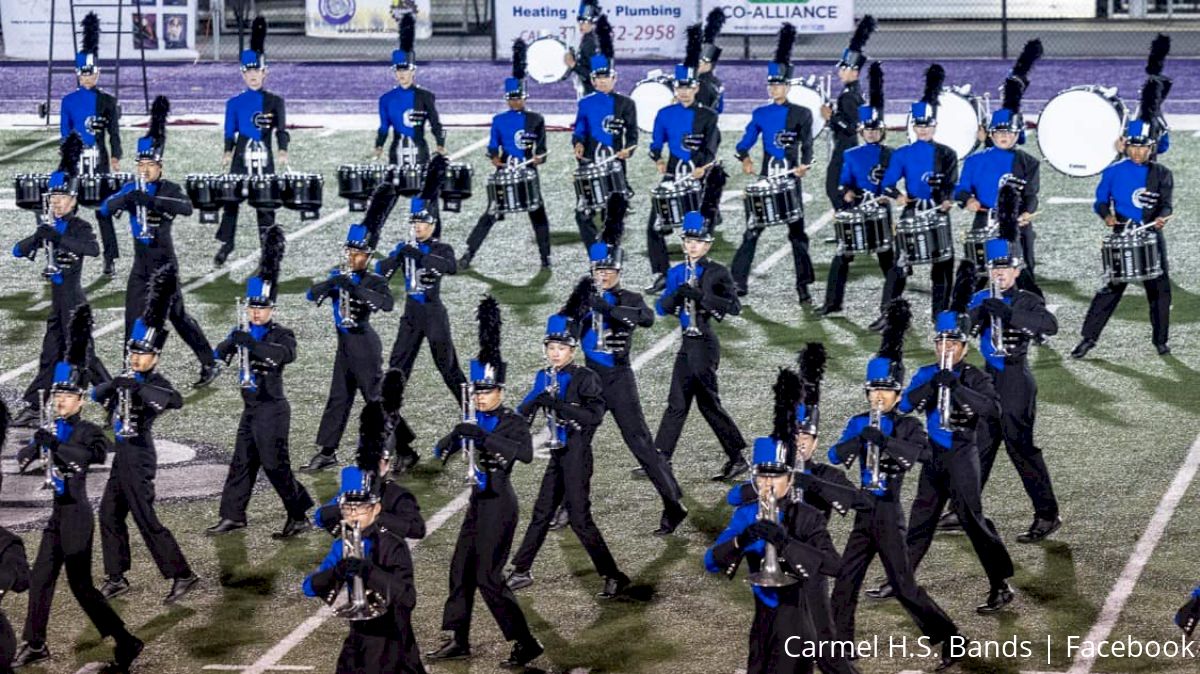 It's September, and the 2023 Bands of America season is officially underway. Fall marching band is back, and week No. 1 brought a glimpse of exciting things in store for the 2023 slate.
The first weekend of Bands of America action was far from the busiest on the 2023 schedule, but it was far from uneventful, as it featured a pair of notable lineups — including two of 2022's Grand National medalists, and three of 2022's Grand National finalists, going head-to-head right out of the gate in the Bluegrass State.
Here's a quick look back at the competitive action from this weekend in Bands of America:
INDIANA HEAVY-HITTERS DOMINATE LOUISVILLE SEASON OPENER
At the University of Louisville's L&N Federal Credit Union Stadium — a beautiful venue for marching music — a handful of national headliners made early noise.
For Carmel — the defending BOA Grand National champions — the Lousiville event marked another victory, as the band outscored its fellow Indianapolis-area representative and commonly-close competitor, Avon, by just under a point atop the loaded Louisville lineup.
To put Carmel's top score of 81.600 in context, the Louisville event was Carmel's first BOA event a year ago, but was two weeks later into the season; Carmel's winning score was 85.150. At 2022's slate of first-weekend events, the top score earned by any band was a 77.400. It's all relative, but 81.600 sure isn't a bad place to start on September 16.
And of course, neither is 80.750, which went to second-place Avon, last year's Grand National silver medalist. Avon didn't take any Finals caption awards from Carmel, but did win Outstanding Visual Performance among its Class AAAA competitors — Carmel included — in Prelims. On the Finals scoring recap.
Indiana bands continued to dominate the top tier of Saturday's Louisville event, with Castle, a 2022 BOA Finalist, scoring third (77.300), less than a point off Greenwood, Indiana's Center Grove (4th, 76.425). Those same two bands were separated by nearly nine points in last year's Grand National Championship Prelims.
In total, nine of Saturday's 12 finalist slots went to Indiana bands, all of which broke 70 points. Among that string of Hoosier State ensembles, Lawrence Township (7th), Floyd Central (8th), Franklin Central (9th), and Decatur Central (10th) were all separated by just 1.3 points.
Castle took home a Class AAA title, while Kentucky's own Campbell County won Class AA, and Ohio-based Finneytown represented Class A.
PROSPECT WINS BIG IN WHITEWATER
10 midwestern bands took to historic Whitewater, Wisconsin for the second of this weekend's two Bands of America events.
On the scoresheets, Prospect (IL) left no doubt, scoring a 73.550 and outsourcing its closest competitor by nearly three points, while sweeping all Class AAA awards. Plainfield North, a fellow Class AAA band, was the only other of Saturday's Whitewater competitors to break 70 points.
Minnesota-based Irondale took home a Class AA title and ranked third overall with a tally of 69.300, while eighth-place Columbus, fended-off New Berlin West for the Class A win. All three class champions swept caption awards for the event before inclement weather caused the cancellation of Finals performances.