2023 DCI World Championships
3 Major Storylines To Come Out of 2023 DCI Prelims
3 Major Storylines To Come Out of 2023 DCI Prelims
Here are the top 3 storylines that came out of DCI World Championship Prelims competition, held at Lucas Oil Stadium in Indianapolis, IN on August 10
Aug 11, 2023
by Natalie Shelton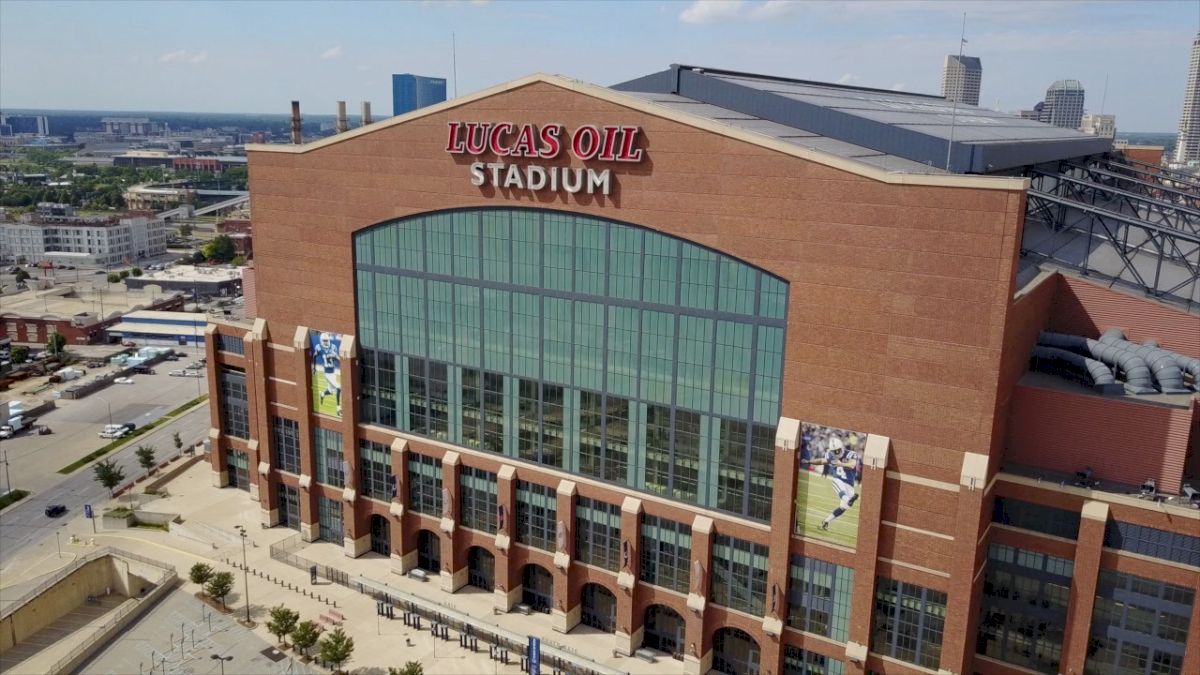 What. A Day.
After twelve full hours of drum corps action, here are the three storylines you NEED to know that came out of today's 2023 DCI World Championship Prelims competition:
1. The Top 25 Are Set
Only the top 25 highest-scoring corps out of the 32 ensembles that took the field today will advance to the 2023 DCI World Championship Semifinals tomorrow on August 11th. In case you need a refresher on scores, and thus who advances to tomorrow's Semis competition, here's how things shook out at the end of the evening:
Prelims - August 10
1
Blue Devils
97.688
2
Carolina Crown
96.975
3
Bluecoats
96.688
4
Boston Crusaders
96.300
5
The Cadets
93.688
6
Mandarins
93.363
7
Phantom Regiment
92.675
8
The Cavaliers
91.788
9
Colts
90.175
10
Blue Stars
89.363
11
Troopers
89.163
12
Blue Knights
86.650
13
Crossmen
86.338
14
Pacific Crest
85.000
15
Spirit of Atlanta
84.838
16
Madison Scouts
83.525
17
The Academy
82.588
17
Music City
82.588
19
Spartans
81.913
20
Gold
79.250
21
Genesis
79.088
22
Southwind
77.438
23
Jersey Surf
76.238
24
Columbians
76.088
25
Seattle Cascades
76.050
26
The Battalion
74.725
27
Guardians
74.575
28
River City Rhythm
71.175
29
7th Regiment
70.075
30
Colt Cadets
68.550
31
Raiders
67.175
32
Les Stentors
65.500
So this means Blue Devils through Seattle Cascades will advance to Semis while The Battalion, Guardians, River City Rhythm, 7th Regiment, Colt Cadets, Raiders, and Les Stentors officially have performed for the last time in the 2023 season.
2. We Need To Talk About Captions... Again
In keeping with the rest of the season, the Caption Race is one of the most intriguing stories to consistently come out of each competition. While we saw a large chunk of ensembles in Allentown, it's been a few weeks since these ensembles have gone head-to-head. So here's how the Caption Race is looking after Prelims:
Color Guard - Prelims
1
Blue Devils
19.500
2
Boston Crusaders
19.400
3
Bluecoats
19.300
4
Carolina Crown
19.000
5
Mandarins
18.600
Brass - Prelims
1
Carolina Crown
19.400
2
Blue Devils
19.200
3
Bluecoats
19.000
4
Boston Crusaders
18.900
5
The Cadets
18.600
Percussion - Prelims
1
The Cavaliers
19.700
2
Boston Crusaders
19.550
3
Blue Devils
19.500
4
The Cadets
19.350
5
Carolina Crown
19.250
General Effect - Prelims
1
Blue Devils
39.125
2
Carolina Crown
39.000
3
Bluecoats
38.900
4
Boston Crusaders
38.425
5
The Cadets
37.650

As fans may be quick to notice, we still have a few solid first-place winners, including The Cavaliers in Percussion, Crown in Brass, and Blue Devils in GE. The rest of the captions have been a bit back and forth, which should make things extremely interesting as the week goes on.
3. History Has Been Made
A handful of exciting storylines came to the forefront today, including:
Music City achieved its highest-ever World Class score: 82.588
Colts achieved its highest-ever score in program history by breaking 90 at Prelims
Seattle Cascades and Columbians making it into Semis
Phantom Regiment achieved its highest score since 2014: 92.675. Only time will tell if they surpass their 2013 score of 93.250.
Missed the Action? No Problem - Tune Into our Rebroadcast With Sound!
As a reminder to fans, in addition to our live streams on Prelims, Semis, and Finals night, we will have correlating Rebroadcasts With Sound airing 24 hours after the show's original start day/time. So if you want to relive all of the action from Prelims, you can tune into our Prelims Rebroadcast on August 11th at 11:45am ET. Click here for more information about the Prelims Rebroadcast.
We've got a lot more content coming your way over the next two days, so be sure to follow us on Instagram, Twitter, Facebook, and YouTube for BTS content, exclusive interviews, corps highlights, and more!