2023 WGI Percussion/Winds World Championships
Groups To Keep An Eye On: Movers & Shakers For WGI World Championships 2023
Groups To Keep An Eye On: Movers & Shakers For WGI World Championships 2023
These are our picks for the groups we think you should keep an eye on at the 2023 WGI Percussion/Winds World Championships, April 20-23rd
Apr 18, 2023
by Natalie Shelton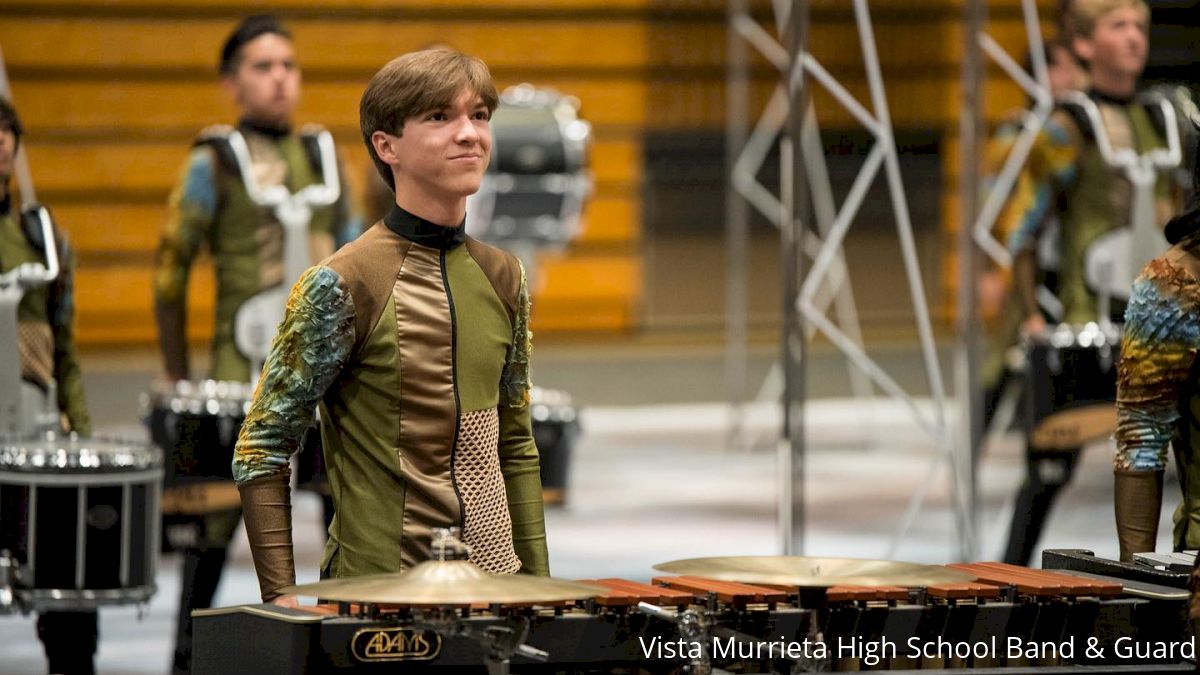 The end of the WGI season is fast approaching with day one of Percussion/Winds World Championships competition just hours away. It's been a season full of electric performances and through-the-roof energy, laying the foundation for a weekend full of excitement. With more competitors in the PIW class than ever before, ridiculously high scores in PSW, and PIO proving to be an all-out battle for first, anything can happen.
Here are our picks for this season's "Movers and Shakers:" Ensembles that we've pinned as ones to keep an eye on; they're the ensembles that have the potential to come out of nowhere and pull off a massive upset, ruffle some feathers, and be the talk of the town throughout Championships weekend. Here are our Percussion and Winds picks:
Get Prepped for the 2023 WGI Percussion/Winds World Championships
WATCH LIVE | Full Percussion Prelims Schedules | Full Winds Prelims Schedules | 90s Club
Cap City Percussion (PIW)
After the success (and virality) of their 2022 program titled, "A Mother's Love," Cap City has been throwing down this season and steadily climbing higher and higher within the Independent World ranks with their program titled, "Not All Who Wander Are Lost." While there have not been any Percussion regionals in a few weeks, the ensemble last went up against Rhythm X and Matrix at the Dayton Percussion Regional on March 18-19. Cap City finished third overall in the class with a score of 87.275 and managed to close the margin in scores between them and second-place Matrix to less than 0.2 points. They're also within shooting distance of their 2022 Finals score (89.775) which earned the ensemble a 12th-place finish. Given a few weeks away from the public eye and the current scores amongst the PIW competitors, I'm feeling good about Cap City improving upon last season's placement and earning a top-10 finish (or better) for 2023. You can catch Cap City's Prelims performance at 7:21pm at UD Arena.
Vista Murrieta HS (PSW)
If you're a fan of an underdog story, Vista Murrieta HS is the ensemble you need to have on your radar. While the ensemble struggled a bit in the early season, once mid-March hit, Vista Murrieta was firing on all cylinders. The ensemble clawed its way back from an early-season 8-point loss to Chino Hills at WGI Long Beach, to an SCPA bronze medal finish last weekend with a score of 92.750. The wild part? They closed the gap between themselves and silver-medalists Chino Hills to just 1.2 points. That's an insane amount of ground to cover in about two months, and I am incredibly excited to see how Vista Murrieta does when up against their SoCal neighbors throughout Championships weekend. Vista Murrieta's 2023 program is titled, "Tilting at Windmills," and you can watch their Prelims performance at 2:57pm at UD Arena.
LSM Winds (WIO)
Fresh off of their 2022 Winds Independent A victory at WGI World Championships, LSM Winds moved up to the Independent Open class where they've continued to see success (and a lot of first-place finishes) in the 2023 season. Their program this season is titled, "See Life Clearly," and if you've had the pleasure of seeing this show in person, you know that they have some incredibly talented soloists who add that extra sparkle to their show which, I think, could help give them that little boost when compared to the five other IO class competitors. The Independent Open class is a tough class to make any predictions about seeing as Chromium Winds was the only WIO competitor in 2022, but my money is on LSM to come out swinging and secure a top-three finish at World Championships in 2023. You can catch LSM Winds perform in Prelims at 3:35pm on Saturday at the Nutter Center.