That Dan Band Show
That Dan Band Show, Ep. 33: Talking Shop with WGI Judge Teddy Mascari
That Dan Band Show, Ep. 33: Talking Shop with WGI Judge Teddy Mascari
With WGI Regional season heating up, Dan sits down with his friend Teddy Mascari, a Music Effect judge for WGI and an educational leader in Upstate New York
Feb 22, 2023
by Natalie Shelton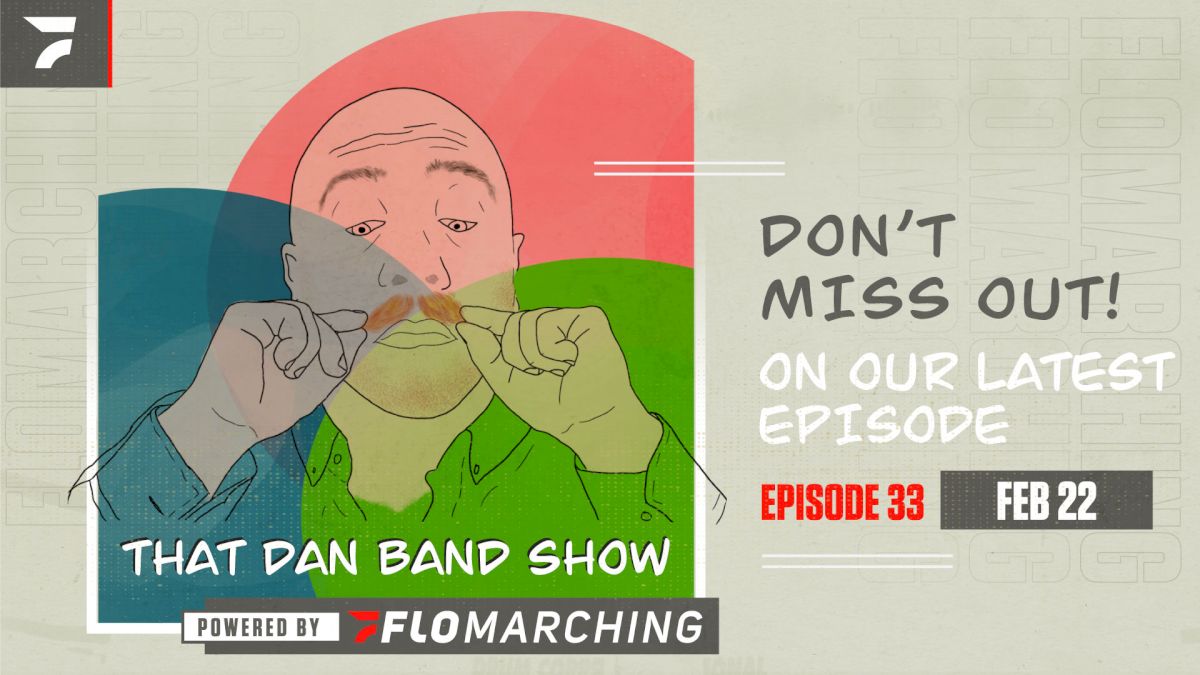 The 2023 indoor season has officially begun as groups roll out their shows locally and video clips of lots and shows start to populate across social media. With WGI Percussion Regional season kicking off this weekend, Dan sits down with his friend Teddy Mascari, a Music Effect judge for Winter Guard International and an educational leader in Upstate New York. They discuss approaches to judging and how to give great feedback, a judge's relationship to the programs they adjudicate, ways of interpreting the sheets, and various trends within indoor percussion and the marching arts.
That Dan Band Show, Ep. 33: Talking Shop with WGI Judge Teddy Mascari
Get the FULL Experience - Watch The Episode On YouTube
Episode Time Stamps
00:00:00 - 00:05:10 - Intro
00:05:10 - 00:08:15 - Leaked shows online and keeping the judging objectivity
00:08:15 - 00:12:18 - Understanding judging critiques and how to take in that information
00:12:18 - 00:16:45 - Approach to commentary and feedback for ensembles in Independent World vs other classes
00:16:45 - 00:22:16 - "Checking the boxes" on a scoresheet vs giving feedback that's appropriate based on the time of the season
00:22:16 - 00:25:46 - Does a show need to make sense for a judge?
00:25:46 - 00:30:43 - The talent disparity between the top groups and those on the cusp of making Finals
00:30:43 - 00:34:28 - Broken City, George Mason, and how they've developed a "style" that people can identify
00:34:28 - 00:38:42 - The trap of emulating the top groups
00:38:42 - 00:40:30 - Crowd reactions and video leaks immediately following performances
00:40:30 - 00:53:35 - The cost (literal and figurative) of introducing higher production value shows through TVs, lights, etc.
00:53:35 - 01:03:19 - How to make your local judges better judges through education
01:03:19 - end - Outtro