Marching Arts Society - 421 Triplet Grid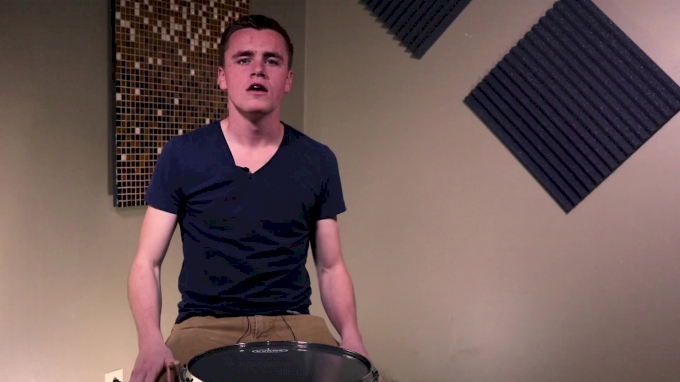 Unlock this video, live events, and more with a subscription!
Get Started
Already a subscriber? Log In
In this series of videos, instructors from the Marching Arts Society show you the fundamentals of rudimental drumming.
Follow along with the MUSIC as the instructors break down the different concepts they mastered.
VIDEOS
Quad Anatomy And Basics
How To Hold Sticks
Set Position
8-8-16
Accent Tap
16th Note, 1 Note
16th Note, 3 Note
16th Note, 2 Note
Seven Eight Around
Eleven Eight Around
Thirteen Eight Around
Gridded Thirteen Eight Around
4-2-1 Triplet Grid
Triplet Timing Variations
Triplet Timing, Downbeat Accent
Triplet Timing, 2 Note
Double Accent Triplet Grid
Triplet Grid, Downbeat Diddle
Triplet Grid, Downbeat Buzz
Triplet Grid, Moving Flam
Flam Interp Breakdown
Flam Accent Breakdown
Flam Accent And Flam Tap Breakdown
Flam Tap Breakdown
Invert Breakdown
Invert Build
Cheese Breakdown
Flam Drag Breakdown
Flam Five Breakdown
Puh-Duh-Duh Breakdown
Short Short Long, Single Diddle
Triplet Diddle, Buzzes
Hand Speed Variations, 8th Note Check
Book Report Breakdown