Welcome to the 2021 WGI Virtual Finals event hub! Performance videos will be published to this page starting at 9 AM ET on April 17. Tune in LIVE to the WGI Virtual Season Awards Ceremony on April 18 at 5 PM ET. Click 'Read More' below to find more information on the schedule, the entire 2021 season, and some of the other virtual events coming to FloMarching this winter!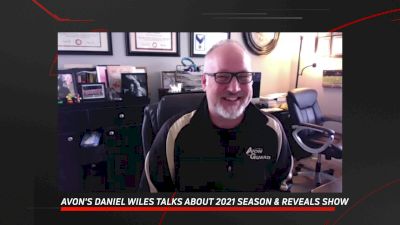 Interview: Avon's Daniel Wiles Talks About 2021 Season & Show Reveal
Feb 5, 2021
Daniel Wiles has led the Avon High School winter guard to success for over two decades. He opens up about the 2021 season, COVID-19, and reveals their newest show. Watch the full interview by clicking HERE!